Who Is Usain Bolt's Girlfriend Kasi Bennett?
Usain Bolt is one of the most popular and recognizable Olympians ever. The former sprinter, who was dubbed "the fastest man on the planet," retired in 2017 but still continues to make headlines today.
An unfortunate one came on Aug. 24, 2020 when it was confirmed that the eight-time Olympic gold medalist tested positive for coronavirus (COVID-19). Bolt reportedly attended a mask-free party one week earlier. Following the test result, he self-isolated at his home with his girlfriend Kasi Bennett.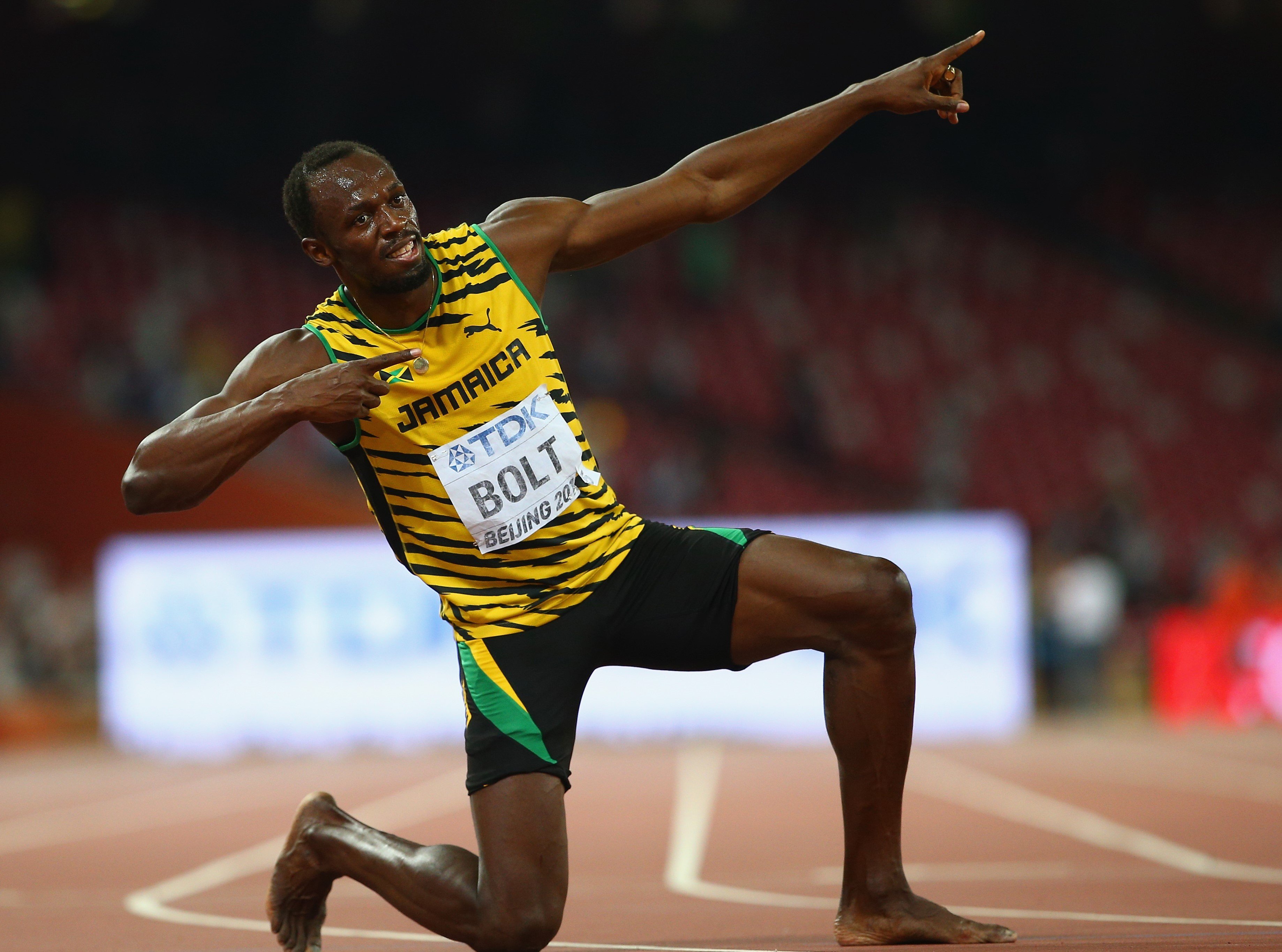 Here's more about Bolt's lady including how long they've been together, how many children they have, and how Bennett reacted when pictures surfaced of her man in bed with another woman.
They kept their relationship private for years
Bolt and Bennett were seeing each other for a while before the public knew, as they chose to keep things private. It wasn't until a 2016 interview with The Telegraph, that the Olympic champ revealed that he had been dating someone for a couple of years.
"I'm not going to tell you who she is," he said. "I want to keep it small for now, because I know when it gets out there's going to be a lot of things to say, and I told her she can't handle it. Because I've been through the media. I understand how you guys are."
Shortly after that interview, Bolt made his relationship with Bennett public via an Instagram photo which he captioned, "President and First Lady."
Bennett works in marketing and has a law degree
Bolt's girlfriend hails from Jamaica as well and is four years younger than her beau.
Her IG notes that she has a Legum Baccalaureus or Bachelor of Laws degree, which is an undergraduate law degree earned outside the United States.
Bennett has done some modeling and works in marketing as the managing director of Elevate Marketing House Ltd. According to the company's Twitter account, it is a "full service marketing and business development agency."
In addition, Bennett founded Project Kase in 2017. The non-profit organization "supports the development of Jamaica's children."
She didn't stay quiet after Bolt was pictured in bed with another woman
Bennett and Bolt experienced some public drama after pictures of the Jamaican sprinter in bed with a woman named Jady Duarte were leaked online.
The Daily Mail reported that Duarte originally sent the images of them together to a WhatsApp group of friends and claimed she didn't know who Bolt was.
The photos surfaced just a few weeks after Bolt shared his first social media post with Bennett. So how did his girlfriend respond to the pic of him with the Brazilian student?
Bennett liked a tweet directed at Bolt and wrote, "You traded your life with a goddess for a one night fling with someone who will never even come close."
The couple gave their daughter and twins boys fitting names
The couple was able to move past that and work things out, and today Bennett calls Bolt her "soulmate."
Bennett and the retired athlete's first child was born in May 2020. They named their baby girl Olympia Lightning Bolt, following the birth of their daughter the pair welcomed twin boys and gave them the names Thunder Bolt and Saint Leo Bolt.
Bolt previously spoke to People about whether or not he would like his children to follow in his footsteps.
"People always say, 'Are you going to put your kids in sports?' But for me, if they want to be in sports, fine, I don't really care," Bolt told the publication. "But, I won't push them to do track and field. I think it's going to be hard… when you have a dad that is a superstar in a supersport, I don't think you should do that sport."
He added, "I think you should do something else because there is so much pressure on you to live up to expectations."