Who is 'Virgin River' Actor Martin Henderson?
Television fanatics can always count on Netflix for the best of the best when it comes to entertainment. Virgin River is one of Netflix's latest TV shows.
Television fanatics can always count on Netflix for the best of the best when it comes to entertainment. Virgin River is one of Netflix's latest TV shows that has been winning over the hearts of viewers everywhere.
Fans everywhere are praising the show for its drama, storylines, and cast. Find out what Virgin River is all about, and what role the popular actor Martin Henderson plays. 
What is Netflix's 'Virgin River' about?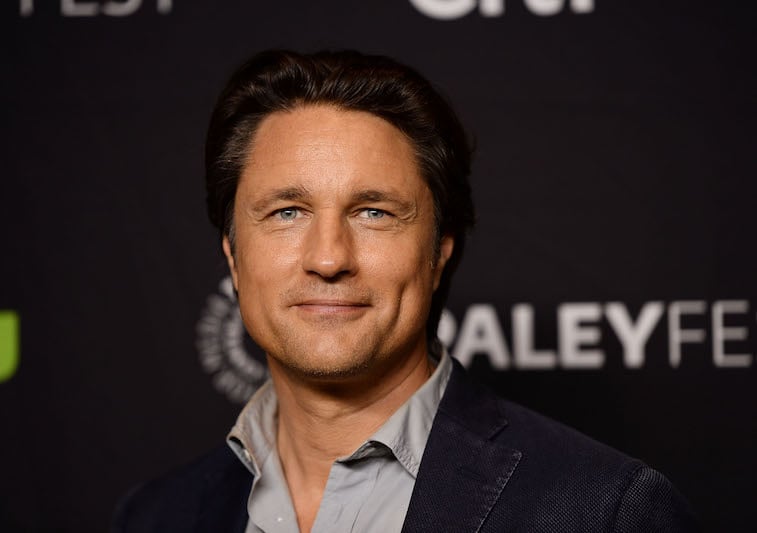 Many people are surprised to learn that the popular Netflix show Virgin River is based on a book series written by Robynn Car.
The show begins following the story of Mel who moves to a small but beautiful town in California to accept a position as a midwife and nurse practitioner.
Of course, the viewers quickly realize there is much more to it than that. When Mel arrived at the place that would be her new home she came to the startling realization that she may be in over her head. It also became clear for the audience that Mel's painful past was the reason she was seeking to start over in the town of Virgin River. 
Who does Martin Henderson play on 'Virgin River'?
Viewers and fans anxiously watched as Mel learned to navigate her new life and job. Over the course of her new and uncertain journey, Mel met Jack Sheridan, the extremely nice and good-looking local who is played by Henderson.
Jack's bar and food business has made him a staple of the community, and he seemed to be happy to show Mel the ropes of the town he knows so well. As soon as the pair met it became clear that the dynamic between them most definitely had romantic undertones. F
ans and viewers curiously watched as the plot continued to intricately unfold.  Take a look at Henderson's path to fame and some of his most memorable roles. 
Martin Henderson's most memorable roles
Some of Henderson's fans are surprised to learn that he is actually a New Zealand native.
Acting was something Henderson was passionate about from an early point in life. Henderson was only 13 years old when he made his first on-screen appearance in Strangers.
The young actor's career began to truly take off when he was cast as Stuart Neilson on Shortland Street. Home and Away was another popular series that Henderson contributed to in the late 1990s. From there, the popular star ended up landing a variety of impressive gigs. 
His performance in The Ring put him on the map in terms of major films. He quickly showed the audience how adaptable and versatile he could be with his craft. Henderson found himself taking on medical roles in series like Grey's Anatomy and Off the Map. More recently Henderson has been in the headlines for his character on Virgin River. 
Henderson has been blowing away the audience with his performance and hunky looks, and fans are wondering if the famous star is married. Though he has yet to officially tie any knots, Henderson does have a very special someone in his life.
In 2017 the popular actor announced that he was happily dating Helen Randag. Randag is a talented producer and director in the entertainment industry. Fans are curious if the couple will make their love official anytime soon.
Viewers and fans were thrilled to hear that Virgin River was going to be renewed for a second season. The audience is definitely looking forward to seeing more of Henderson.