Who is Worth More: Garth Brooks or Trisha Yearwood?
After much success on both of their parts, Garth Brooks and Trisha Yearwood tied the knot in 2005.
The couple met in 1987 when they were both in the early stages of their careers, and they became friends. Years later, that friendship turned into something more.
Garth Brooks' musical career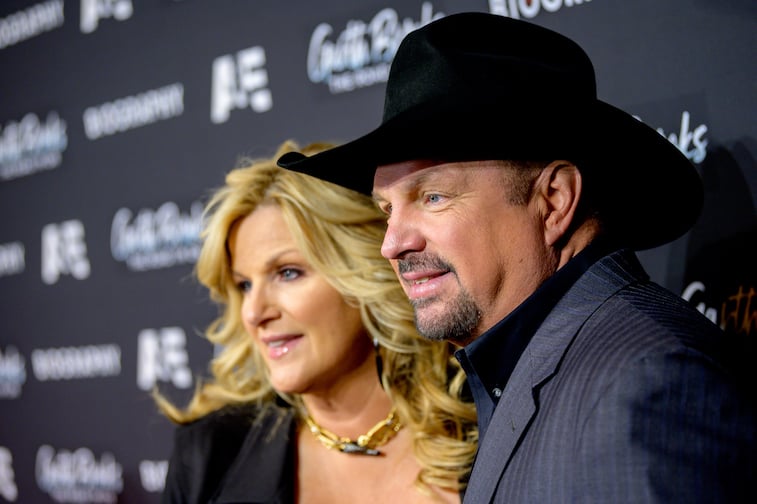 Troyal Garth Brooks III, was born on February 7, 1962, in Tulsa, Oklahoma, to Troyal Garth Brooks, Jr. and Colleen McElroy Carroll. His father was a draftsman for an oil company and his mother was a country singer in her own right. She recorded on the Capitol Records label and appeared on Ozark Jubilee, a country music stage show that appeared on ABC in the 50s.
Growing up, Brooks and his siblings were required to participate in family talent nights either singing or doing skits. He learned to play both the guitar and the banjo.
Garth began his musical career in 1985 in Oklahoma nightclubs and bars singing and playing the guitar. In 1987, he moved to Nashville with his wife at the time, Sandy Mahl, and began making music contacts. He released his first album titled Garth Brooks in 1989; it immediately put him on the charts. 
His second album, No Fences, shot to number one and remained there for 23 weeks. It included what would become his signature song, "Friends in Low Places."
Trisha Yearwood's music career
Patricia Lynn Yearwood was born on September 9, 1964, in Monticello, Georgia, to Gwendolyn Yearwood, a school teacher, and Jack Howard Yearwood, a local banker.
Passionate about music from an early age, she participated in various musical events at school and in her community.  Trisha moved to Nashville in 1985 to attend Belmont University and got an internship at MTM Records where she eventually became a full-time employee. While working there, she sang background vocals for various artists. She sang on Garth Brooks album No Fences in 1990 and then in 1991, served as the opening act on his nationwide tour.
Yearwood's breakthrough came in 1991 with her self-titled album that included the number-one single, "She's in Love with a Boy." The album eventually sold one million copies and was certified double platinum making her the first female country artist to attain that status with a debut album.
Her success won her numerous major music awards, and she was named Top New Female Vocalist and Favorite New Country Artist in 1991 and 1992, respectively.
How Garth Brooks and Trisha Yearwood met
Even though Brooks and Yearwood were in committed relationships when they met, he says he felt like he had just met his wife. Brooks had been married to Sandy Mahl only thirteen months at that time, and they went on to have three daughters. Trisha was married to Christopher Latham and then married Robert Reynolds, bassist for The Mavericks, in 1994. So, the couple remained friends and musical partners for the first half of their careers.
Brooks stepped away from music in the year 2000 to focus on his family as he and his wife were separated and headed for divorce. They divorced in 2001 and Yearwood was divorced from her second husband in 1999, after five years of marriage.
The couple began dating in 2002. In a ceremony that included his three daughters, they married on December 13, 2005.     
Who is worth more, Garth Brooks or Trisha Yearwood?
By 2000, Garth Brooks was one of the most successful recording artists in the world. Earning an estimated $90 million dollars a year, his net worth is currently $350 million.
Trisha Yearwood is not only a recording star, but she has also appeared in several films and television shows. Her cooking show, Trisha's Southern Kitchen, is popular on the Food Network. She is worth $40 million.