Who Is Worth More in the Divorce, Mary-Kate Olsen, or Pierre Olivier Sarkozy?
Sadly, another relationship is biting the dust. Mary-Kate Olsen and her husband of almost five years, Pierre Olivier Sarkozy are getting a divorce. News broke yesterday that the former child star signed a divorce petition on April 17 but due to COVID-19, separating from her husband has been harder than anyone expected.
When stars split up, the main questions on everyone's minds surround their bank accounts. How much is Mary-Kate worth? Is it more than Sarkozy?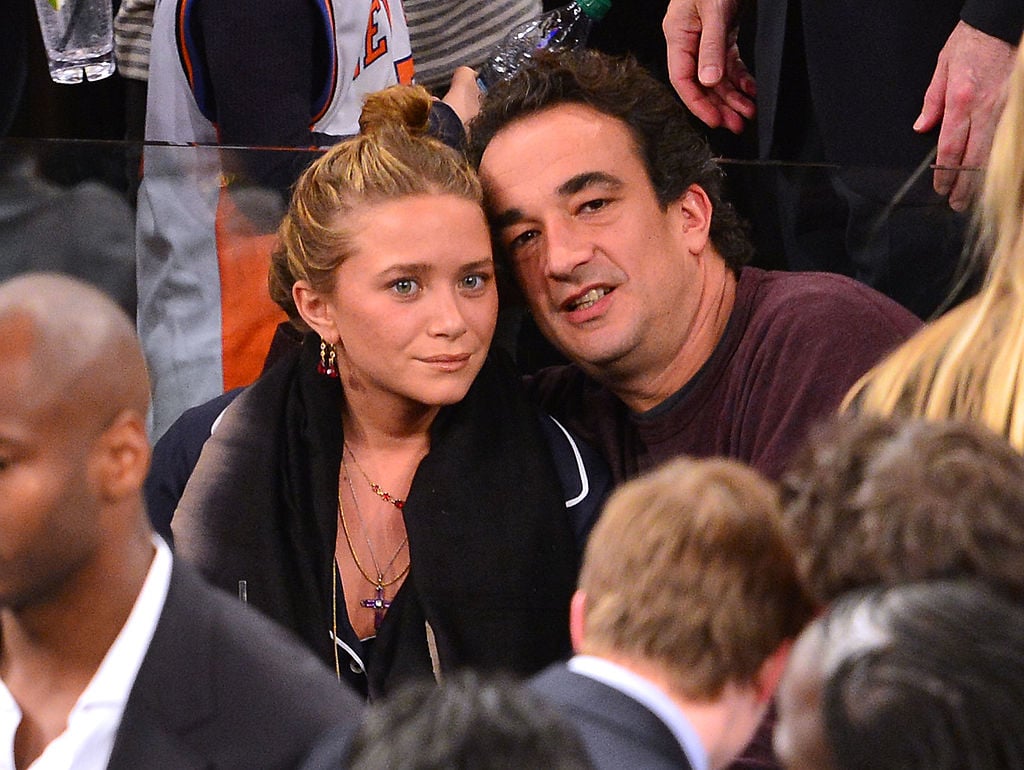 The divorce
According to TMZ, Mary-Kate hasn't been able to get her divorce finalized because the courts in New York are not processing divorce filings unless there is an emergency. Now, she has requested an emergency court order.
The separation has gotten messy. The former actress' legal team reportedly received a message from Sarkozy's team that she must be out of the couple's shared apartment by May 18. She, then, asked if she could stay until May 30 because of the current COVID-19 situation. Mary-Kate claims that her husband ended the lease on their apartment and is trying to kick her out of the residence.
How much is Pierre Olivier Sarkozy worth?
Sarkozy may not have been a household name like his wife but the Frenchman is no pauper. He is an investment banker for The Carlyle Group. He is currently worth $60 million, according to Celebrity Net Worth. He earned his wealth by being the Managing Director and co-head of the Global Financial Services department at The Carlyle Group.
Before that, he worked at UBS, a Swiss banking firm, for five years.
This will not be Sarkozy's first divorce. He divorced his ex-wife Charlotte Bernard in 2011.
How much is Mary-Kate Olsen worth?
Mary-Kate and her twin sister Ashley Olsen were the quintessential child stars of the 90s. They started acting when they were just six months old and later landed their first big break as Michelle Tanner on Full House. They were on Full House from 1987-1995. During that time, they founded Dualstar Entertainment Group, LLC, and began making several direct-to-home movies, including The Adventures of Mary-Kate and Ashley series and the You're Invited to Mary-Kate and Ashley's series. They also did made-for-tv movies like To Grandmother's House We Go, How the West Was Fun, Holiday in the Sun, and more. The sisters continued to release their videos until 2000.
Their first feature film, It Takes Two, premiered in 1995 and they continued in films until 2004, with New York Minute. That was the end of Ashley's acting career. Mary-Kate continued acting until 2007.
Now, the twins own a couture fashion line called The Row, which is only sold at high-end retailers. They also have, Olsenboye, a more affordable clothing line with J.C. Penney and a t-shirt line called StyleMint.
They are currently worth $500 million, according to Celebrity Net Worth.
Do Mary-Kate and Pierre have a prenup?
When two people with this much money get married, it only makes sense that a prenuptial agreement would be involved. However, several celebrities have failed to make their partners sign one and ended up regretting it later.
Luckily, Mary-Kate had a prenup. Sources told Us Weekly that her "business interests and fortune are protected."