Who Is 'You' Season 2 Actress Victoria Pedretti?
It seems that these days, everyone is constantly on the hunt for a new show to binge-watch and for many Netflix fans, You is the perfect series to do just that. The psychological thriller keeps millions of viewers on the edge of their seats, and so many fans are constantly tuning in to see what happens next.
The first season of the popular show consisted of 10 episodes, and it almost seemed as if each one was better than the last. According to Marie Claire, the main character of the show is Joe Goldberg, played by actor Penn Badgley, and to say that he is creepy is an understatement. It is almost impossible to tell what will happen since Goldberg doesn't let anyone or anything stand in the way of what  – or who – he wants.
With the popularity of the show, the fanbase continues to grow on a regular basis, and we aren't surprised. Now that even more episodes are available, the burning question on everyone's mind is who, exactly is You season 2 actress Victoria Pedretti?
Victoria Pedretti's past work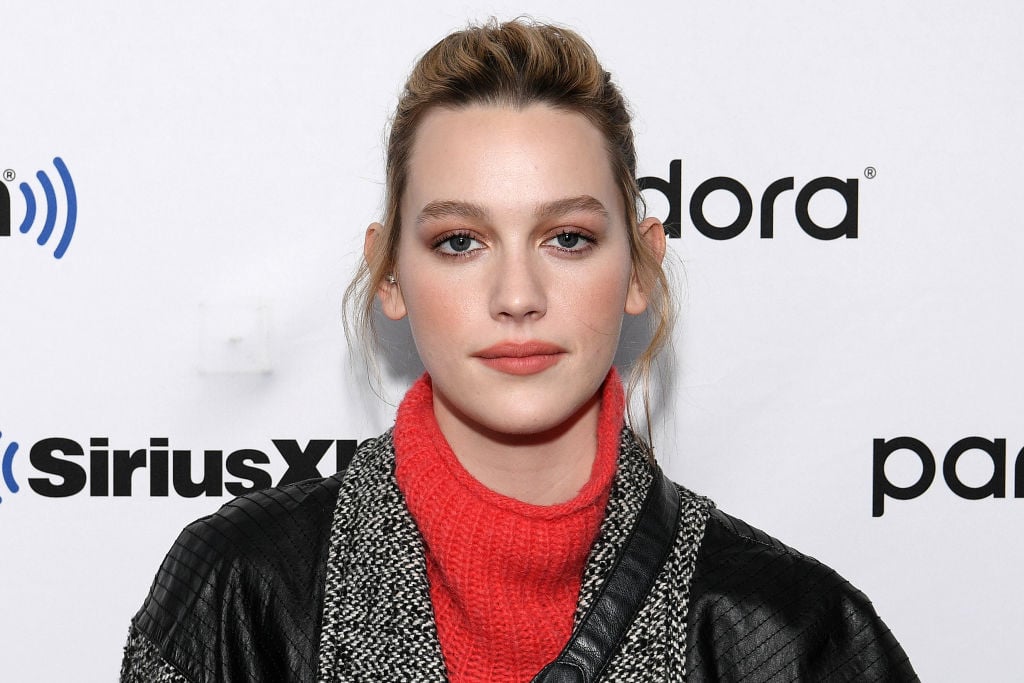 As it turns out, Pedretti isn't new to the world of acting. She has done some considerable work in the past and Purewow reports that big things are coming for the actress.
Pedretti is originally from Philadelphia, Pennsylvania, and recently received an acting degree from the Carnegie Mellon School of Drama. What have fans seen her in already? Fans will recognize Pedretti as Lulu in Once Upon a Time in Hollywood, and she is all set to star in the upcoming season of another Netflix favorite, The Haunting of Bly Manor.
Looks like the talented young actress is used to playing the roles of dark characters who always find themselves looking over their shoulder for one reason or another, which is the exact thing that we, as well as millions of other fans, absolutely love. 
Victoria Pedretti's claim to fame
How did Pedretti get her big break into the world of acting? Well, it wasn't that long after graduating college that she got her big break when she landed the role of Nell Crain on The Haunting of Hill House. She gave an amazing performance on the show, as she played a character who was fighting childhood demons.
Now that she is settled into the role of Love Quinn on You, her past work has done nothing but tell us that she is absolutely perfect to portray the character that fans just can't get enough of. According to The New York Times, Pedretti was ecstatic when she was offered the part of Quinn and was eager to see what she could bring to the table.
What else do fans need to know about Victoria Pedretti?
According to Pop Buzz, the 24-year-old actress definitely has some staying power, so don't expect her to disappear from the screen anytime soon. It would also appear that she is giving herself the freedom that she needs to enjoy life to the fullest, and she isn't dating anyone at the present time, although she has a pretty tight-knit group of friends.
Pedretti seems to be one of the most down to earth and relatable actresses that there is, and she doesn't hesitate to open up about her hopes, fears, and dreams when it comes to the world of acting. Just like everyone, we are extremely excited to see what the future holds for this amazing actress. 
As an actress, Pedretti isn't a fan of method acting. She told Oprah Mag: "I don't like this bulls**t about people being method and losing their minds over their work. F*** that. No one's getting anything from you abusing your body and your mind. It does make an impact no matter what so we might as well try to be as happy and healthy outside of the imaginary world."