Who is YouTuber Claudia Sulewski and How Does She Know Billie Eilish?
Billie Eilish is one of the most recognizable young stars of today. With hit singles like "Bury a Friend" and "Bad Guy," anyone who is a music fan no doubt has been seeing her name everywhere.
Additionally, some people might also occasionally see the name "Claudia Sulewski" in Eilish's orbit. Sulewski is not a household name, so not everyone will know who she is. If you are curious about who Sulewski is and how she knows Eilish, read on below to learn more.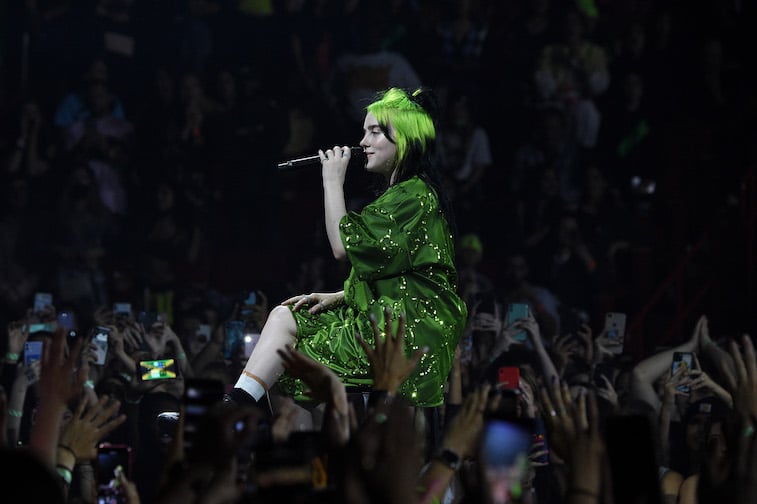 Who is Claudia Sulewski?
Sulewski is mostly known as an influencer who has over 1.6 million followers on Instagram and over 2.2 million subscribers on YouTube. Her online content usually consists of photos and videos about lifestyle, travel, beauty, and fashion.
Aside from being an influencer, Sulewski is also an actress. Her most notable works include a few short series for AwesomenessTV, such as Versus, The Commute, and [email protected].
In 2017, Sulewski shared that she was working hard toward her acting pursuits, saying: "YouTube will always have a place in my heart and I can't imagine not doing it, at least for a while, but right now, acting, for sure [is what I prefer]. It excites me and it makes me so happy. Ever since I started, it's kind of been like a very clear thing in mind, but I'll always love making YouTube videos."
Additionally, a few years ago, she used to work with Teen Vogue, acting as the brand's representative at award shows and events.
How do Claudia Sulewski and Billie Eilish know each other?
Sulewski and Eilish know each other because Sulewski is dating Eilish's brother, Finneas O'Connell. Eilish and O'Connell are really close. The two siblings have been making music together since they were young, and O'Connell is the brain behind a number of Eilish's most well-known songs. He often works as her producer and back-up singer as well.
Sulewski and O'Connell have reportedly been together since late 2018. O'Connell actually wrote a song for Sulewski, called "Claudia," which was released in early 2019.
The track was written the first night that the pair met each other, with sweet lyrics like: "I think you're gonna change my plans / With those emerald eyes / But you don't even understand / How much they're on my mind."
Are Claudia Sulewski and Billie Eilish friends?
Sulewski and Eilish have not spoken publicly about each other, but it seems that they do get along, given what we have seen on the internet. O'Connell has posted a few pictures featuring both his sister and girlfriend, so it looks like the trio meet each other pretty often. Additionally, the three of them also appear at award shows side by side sometimes.
In September 2019, Sulewski also shared a photo on Instagram of her hugging Eilish, showing that they are quite close.
A lot of fans think Claudia Sulewski and Billie Eilish look like each other
Sulewski's relationship with her boyfriend's family seems like a rather nice one, though many fans have also been taken aback by the fact that Sulewski and Eilish look like each other.
Both Sulewski and Eilish have dark hair and other similar facial features, so internet commenters are now saying that the two ladies could be mistaken for siblings.
The similarities between Sulewski and Eilish have even made some people call O'Connell "creepy." O'Connell also came under fire last year for writing Eilish's song "Bad Guy," which has lyrics about seducing people's dads. Eilish was underage at the time of the song's release.
Nevertheless, some fans have come to O'Connell's defense, saying that the lyrics about being a "might-seduce-your-dad-type" is simply a Gen Z joke. Additionally, Sulewski resembling Eilish is most likely just an odd coincidence.