Who Led Zeppelin Was Paying Homage to With 'Going to California'
When Led Zeppelin III (1970) came out, it threw both critics and fans for a loop. Even though the acoustic side of Zep came through on the band's self-titled debut ("Black Mountain Side") and powerhouse second album ("Thank You"), there was so much of it on III that some couldn't cope.
The album's negative reception really bothered primary songwriter Jimmy Page. In fact, Page decided he wouldn't speak to the press for most of the following year. And when the band released Led Zeppelin IV, the record went out without even the band's name on the cover.
Page wanted to make it clear that nothing — including band names and record titles — mattered to Zeppelin besides the music. And when Zep returned with its blockbuster fourth album the following year, Page and his bandmates showed they weren't backing down.
Alongside all-time Zep ragers "Black Dog" and "Rock and Roll," Page and Robert Plant made a point of sticking to their acoustic guns with "The Battle of Evermore" and "Going to California." On the latter track, Page and Plant were paying homage to one of their favorite recording artists.
'Going to California' paid tribute to Joni Mitchell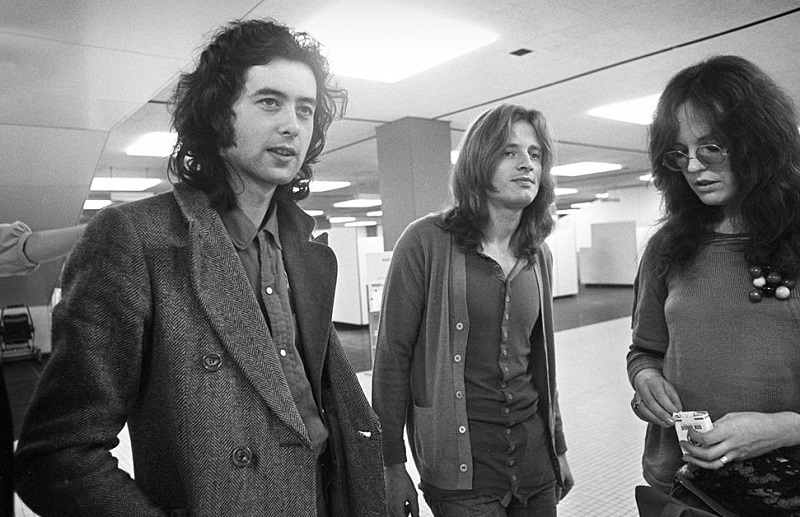 Page has gone on the record describing his admiration for Canadian singer-songwriter Joni Mitchell, and with "Going to California" Zep's songwriters were definitely working with her in mind. Page and Plant's "girl … with flowers in her hair" out in the canyon (i.e., Laurel) certainly fits Mitchell's profile.
In the Zep biography Hammer of the Gods, Stephen Davis called it "an explicit tribute and homage to Joni Mitchell." And other works on Zep's gorgeous acoustic track back up Davis's assertion.
Jean Michel Guesdon & Philippe Margotin's 2018 book on Zeppelin's songs drew the parallel just as sharply. On top of the Laurel Canyon reference, the authors point out how Mitchell left California to join the Southern California scene and had become one of its leading figures.
Finally, Guesdon and Margotin note the nod to Mitchell's work in the final verse. "'To find a queen without a king, they say she plays guitar, cries, and sings' is surely an allusion to 'I Had a King,' the first song on Mitchell's debut album," the authors wrote.
Page ranked Mitchell among the best artists at work in the '70s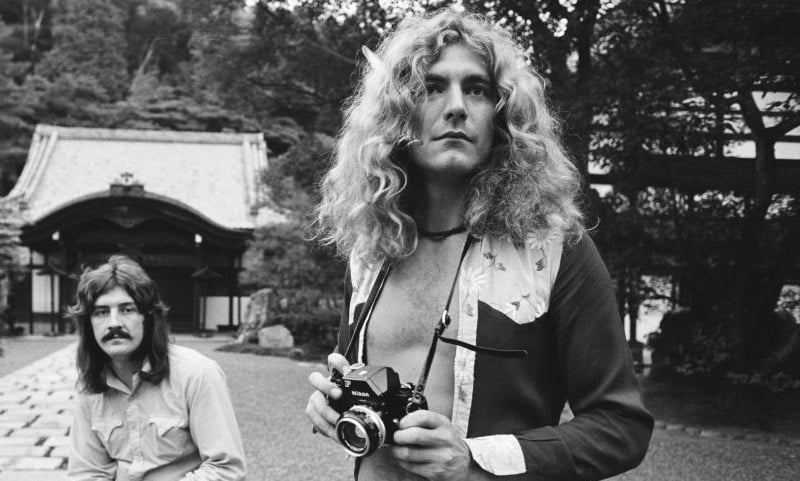 Anyone who knew Page would know it was no fluke he paid homage to Mitchell in "Going to California." In a 1975 Rolling Stone interview, Page wondered how many musicians were capable of "consistent, total brilliance." And he thought Mitchell might be the only one.
"That's the music that I play at home all the time, Joni Mitchell," Page said. "The main thing with Joni is that she's able to look at something that's happened to her, draw back and crystallize the whole situation, then write about it. She brings tears to my eyes — what more can I say?"
On the subject of Mitchell, Page doesn't need to say more. After Led Zeppelin IV, a highlight of the band's performances came when Page, Plant, and John Paul Jones sat at the front of the stage together and did their acoustic set. "Going to California" was almost always in there.
Also see: The Beatles Albums Jimmy Page Said Were Nothing Special