You Won't Believe Who Owns Suge Knight's Death Row Records Now
Death Row is being acquired in a major deal by this famous company.
Long affiliated with Marion "Suge" Knight, Death Row Records was formed in 1991 and launched the solo careers of superstar rappers such as Snoop Dogg, Dr. Dre, and Tupac. Those who left groups in favor of what Death Row had to offer saw their influence skyrocket during the era of "gangsta rap." After a series of financial woes, burned bridges, and tragedies, the label eventually folded.
By 2006, Suge Knight no longer sat on the Death Row throne and had to file for bankruptcy. Since then, ownership has changed three more times, landing Death Row indirectly in the hands of one of the world's largest toymakers.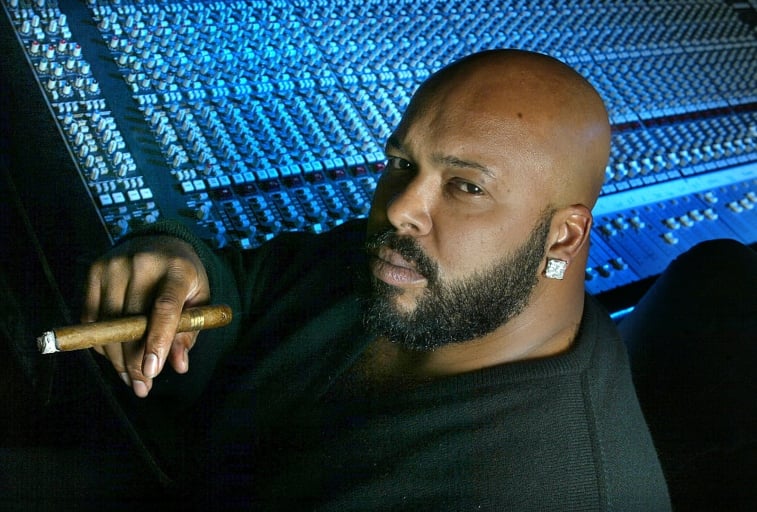 Hasbro acquires Death Row's parent company
Though the deal has not yet been finalized, Hasbro has purchased Entertainment One for a mindblowing $4 billion. Death Row Records is one of their assets, so it will fall under the umbrella of Hasbro—unless or until the toy manufacturer decides to sell it off.
Hasbro, as Stereogum points out, is the monolith behind such beloved kids' franchises like My Little Pony, Monopoly, and Power Rangers. In efforts to increase its reach in the children's entertainment world, the firm purchased Entertainment One, whose properties include Peppa Pig and PJ Masks.
What's not to love about the contrast between Snoop Dogg and Princess Twilight Sparkle? The official announcement was made during Hasbro's shareholder call, and according to the company's press release, chairman and CEO Brian Holder is looking forward to the new venture:
"The acquisition of eOne adds beloved story-led global family brands that deliver strong operating returns to Hasbro's portfolio and provides a pipeline of new brand creation driven by family-oriented storytelling, which will now include Hasbro's IP."
eOne's CEO, Darren Throop added:
"Hasbro's portfolio of integrated toy, game and consumer products, will further fuel the tremendous success we've achieved at eOne. There's a strong cultural fit between our two companies; eOne's stated mission is to unlock the power and value of creativity which aligns with Hasbro's corporate objectives. eOne teams will continue to do what they do best, bolstered by the access to Hasbro's extensive portfolio of richly creative IP and merchandising strength."
A brief history of Knight and Death Row's ownership
When Knight first entered the music business, he established a reputation as an intelligent but streetwise tough guy. He was able to break D.O.C. and Dr. Dre from their contracts with Ruthless Records and both of the former N.W.A. members worked on solo projects. As Death Row built up a roster that included Tupac, Nate Dogg, Kurupt, and Lady of Rage the label was prosperous—for a time.
Eventually Dr. Dre left (as did others), and between 1996 and 2005, Knight was in and out of trouble with the law (and is currently in prison). In a Rolling Stone piece that chronicled Knight's life, it stated the nail in the coffin came from a judgement for the wife of Death Row's cofounder, Michael Harris. She was awarded $107 million in 2005, and that was when things started to unravel for good.
Per Classic Hip Hop Magazine, Death Row was auctioned to WIDEawake Entertainment in 2009, who released previously unheard music and videos from artists such as Snoop Dogg and Dr. Dre. After they went bankrupt, Entertainment One bought Death Row's music assets for only $6 million.
What does this mean for Death Row Records' music?
As mentioned, the paperwork for the acquisition hasn't been finalized, but it's anyone's guess as to whether or not Hasbro will keep Death Row's assets and put them to use, sell them, or let them sit and collect dust. Knight, who was convicted of voluntary manslaughter last year and sentenced to 28 years, has been mum about his former label save for one prison interview in 2018.
The Hollywood Reporter notes that Hasbro has its sights set on expanding its animation endeavors, and that was the reason behind purchasing eOne. Death Row just happened to be part of the package. Don't look for a Transformers/Kurupt cartoon collaboration anytime soon.