Who Paid for the Weddings in 'Love Is Blind?'
In family matters, weddings may be the most expensive single event a family ever pays for. Netflix knows this. Netflix has a lot of money. So they were in a unique position to take on the reality hit Love is Blind. The result is a show with a ton of buzz around it, not all …
In family matters, weddings may be the most expensive single event a family ever pays for. Netflix knows this. Netflix has a lot of money. So they were in a unique position to take on the reality hit Love is Blind.
The result is a show with a ton of buzz around it, not all of it good. Even the method of paying for the weddings has raised some eyebrows.
How does Love is Blind work?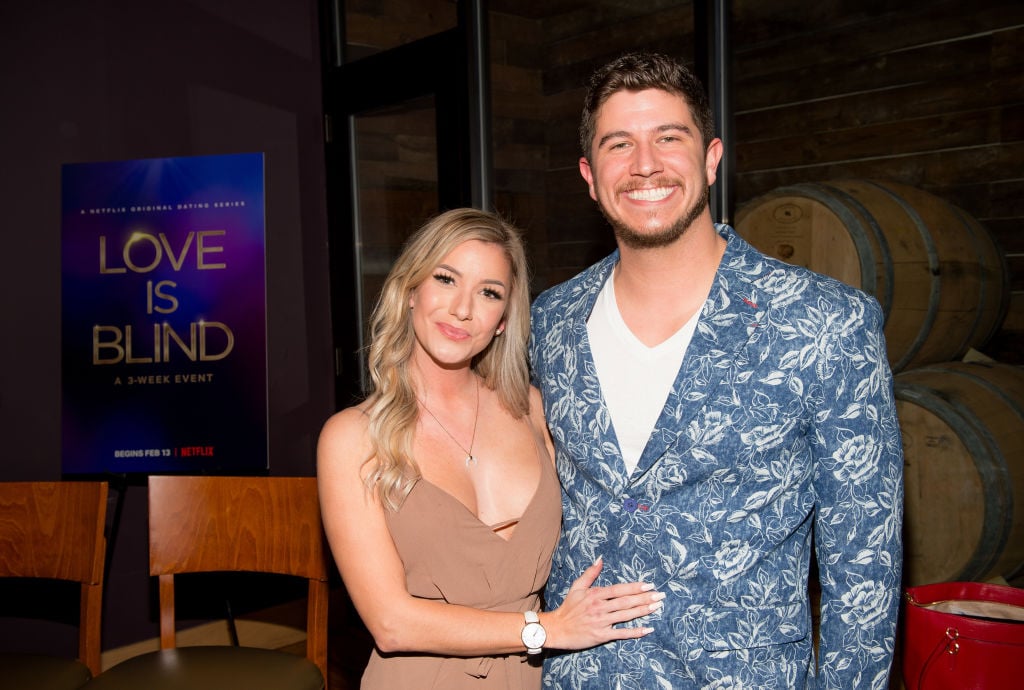 The premise of Love is Blind is inherent in the title. It's like Love Connection, only you never actually get to see your connection at first. Daters enter soundproofed "pods" where they contact each other, only going by their voice and conversation skills. The participants are not allowed cell phones and live on set with the other participants, separated by gender. In a way, it's rather like the movie The Truman Show, only these people know they're being watched. 
Once the connection is made, the couples still interested in each other get engaged. Only then do they actually meet in person. They then go on a honeymoon, and if that works out, then comes the wedding. 
Chris Coelen, the creator of the show, said to Variety, "Across the world, everybody feels the same way: Everyone wants to be loved for who they are on the inside. It doesn't matter where you live, what you look like, how old you are, what your background is, which class you know, or social structure you feel like you're a part of, everyone wants to be loved for who they are." Love is Blind puts that idea to the ultimate test. 
Who pays for the Love is Blind weddings?
Paying for a honeymoon is one thing – in most cases, that only involves paying for two people. With weddings and friends and family, it gets exponentially more expensive. For Love is Blind, the cost of the weddings is split between the couples and Netflix, according to Just Jared. 
Netflix told Women's Health that "of course production supplies some of the basics, but because these are their real weddings, it's up to them as to how to spend their money."
But was it? Contestant Amber Pike, who married Matt Barnett, told a fan "The weddings were 100% paid for by the show," but then she seemed stunned that her wedding dress alterations cost $850. If Netflix is paying, why the concern?
What do audiences think of Love is Blind?
Love is Blind has become the latest show to be the talk of Netflix, partly because its concept is so controversial, so "can you believe they're doing this?" Many viewers, critics or not, found the whole concept as reality TV going too far and yet confessed they couldn't look away. 
One viewer on Rotten Tomatoes, where the show has an audience score of 71 percent, said, "I didn't give 5 stars because the show made it real easy on them by only casting good looking people. To be true to the concept of inner beauty before looks, I would have expected a bigger diversity of body types and looks, not a model only cast."
Coelen told Variety that in the casting, he was looking for "people who are genuine, people who really wanted a long term relationship. There's a lot of good shows out there where people can find love, but it's not really that serious. We wanted people who are genuine about it. That was kind of criteria number one. Beyond that, within a certain relative age range, that's about it."