Who Paul McCartney Had in Mind When He Wrote 'The Long and Winding Road'
How versatile was Paul McCartney as a songwriter? Just check his late Beatles songs. After shooting for his "nastiest, sweatiest" work with 1968's "Helter Skelter," Paul was tinkling the ivories playing "The Long and Winding Road" while filming Let It Be in January '69.
But that wouldn't surprise anyone who knew what Paul listened to in the '60s. When he wrote "Good Day Sunshine" ('66), he wanted to match the energy The Lovin' Spoonful brought to "Daydream." On Sgt. Pepper's ('67), he wanted to top what The Beach Boys had achieved with Pet Sounds.
By "Helter Skelter," he was looking to outdo The Who, one of the heaviest early rock acts. With "The Long and Winding Road," which became the Fab Four's last No. 1 hit in America, Paul had one of the greatest soul singers in mind.
Paul began writing 'Long and Winding' with Ray Charles in mind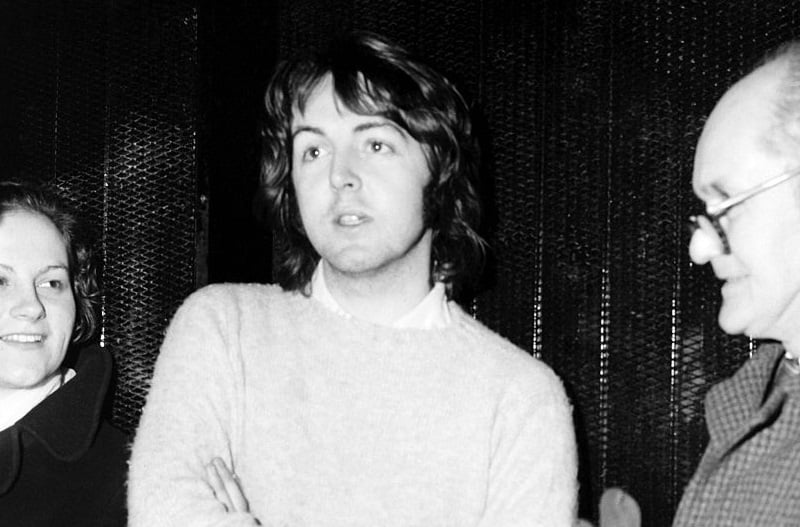 While "The Long and Winding Road" went out on Let It Be (April 1970), Paul began work on the song even before those ill-fated sessions in the first months of '69. In Many Years From Now, he described his state of mind during its composition.
"I was a bit flipped out and tripped out at that time," he said. (Paul was referring to the White Album sessions, which had been the previous low point for the band.) "It's a sad song because it's all about the unattainable; the door you never quite reach."
Musically, he wanted to do something in the Ray Charles style. "It doesn't sound like him at all, because it's me singing and I don't sound anything like Ray, but sometimes you get a person in your mind, just for an attitude," Paul said.
"So that was in my mind, and would have probably had some bearing on the chord structure of it, which is slightly jazzy. I think I could attribute that to having Ray in my mind when I wrote that one."
The song changed a great deal before its release as a Beatles single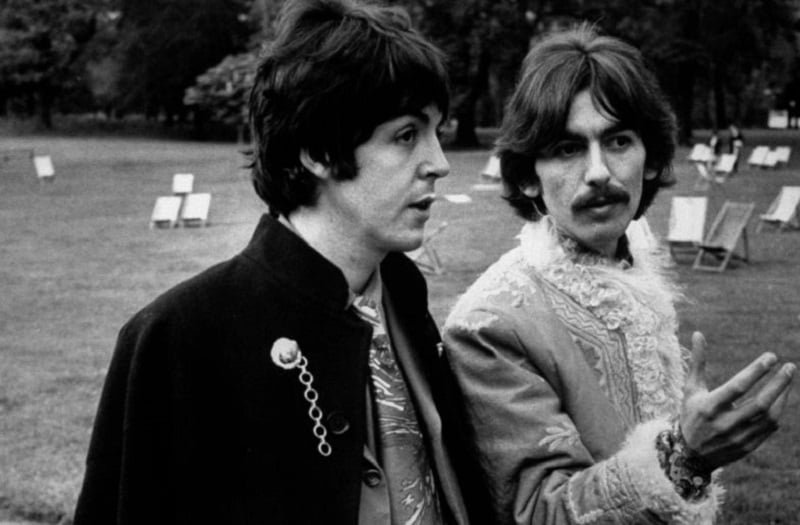 Generations of Beatles fans have enjoyed "The Long and Winding Road" as an over-the-top ballad, but that's not what Paul intended. His original conception of the song can be heard on the Let It Be… Naked album (2003) that removes the orchestra and choir from the mix.
To understand how a single Paul penned could go out with a mix he didn't want, you have to dive into Beatles politics of that period. For starters, no one wanted to dig through the Let It Be tapes for an album's worth of material. So John Lennon hired notorious producer Phil Spector for the job.
Spector, who'd produced John's "Instant Karma" single in February '70, noted several flaws in the original "Long and Winding Road" takes and aimed to cover them up with the orchestration. But Paul never approved the mix that went out as a single.
By then, he and the other Beatles weren't even speaking. Commercially speaking, none of this mattered. "The Long and Winding Road" still hit No. 1 that summer. And Charles covered the song the following year on Volcanic Action of My Soul.
Also see: What Eric Clapton Thought About John Lennon Considering Him for The Beatles