Who Paul McCartney Was Paying Tribute To on the Beatles Classic 'I'm Down'
The Beatles were never particularly shy about revealing their influences, especially early on in their career. On the Fab Four's first record (Please Please Me), you couldn't help but notice the fascination with The Shirelles, the girl group who'd made "Boys" and "Baby It's You" famous.
On their second U.S. release, fans found the band saluting idol Chuck Berry with a cover of "Roll Over Beethoven" as the first track. Later, fans heard the Fab Four's take on several Motown hits as well as a cover of a Smokey Robinson track ("You Really Got a Hold on Me").
Kicking off the second side, listeners got a taste of the Beatles' live shows with a cover of "Long Tall Sally," a Little Richard song Paul McCartney loved to shout on the bandstand. Paul once said you had leave your body to pull off a Little Richard vocal.
After years of doing just that, Paul decided to write a wild Little Richard "screamer" of his own. That track, "I'm Down," went out as the B side to a much more serious song, 1965's "Help!"
Paul was going for Little Richard with his screamer 'I'm Down'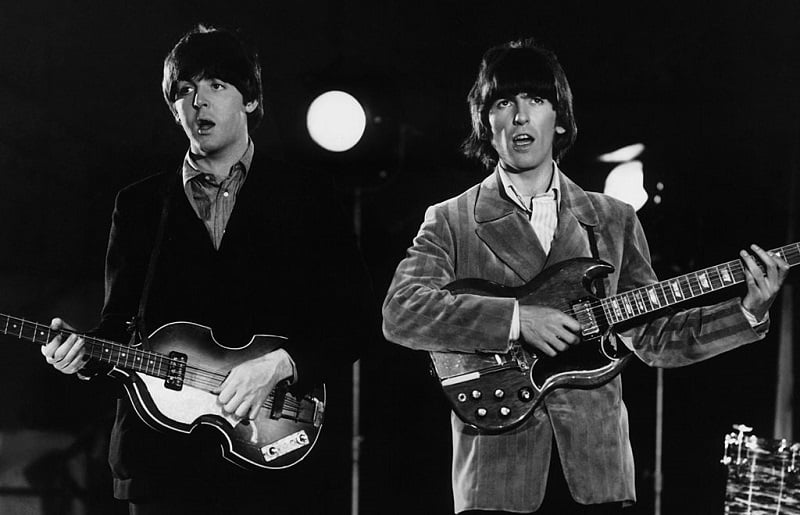 If you were waiting for The Beatles to mature as songwriters, the band's fifth LP (the soundtrack to the Help! film) had you covered. The title track, which featured John Lennon literally crying for help, showed how far the lads had come in a few years.
The Bob Dylan-influenced "You've Got to Hide Your Love Away" also featured John "head in hand" with his "back to the wall." On the second side, fans also heard The Beatles check out completely while Paul crooned "Yesterday" with an orchestra behind him.
So what happened to the good-time gang who just wanted to hold a gal's hand? Paul took it upon himself to answer that question with his homage to Little Richard, "I'm Down." On this track, no one had to wonder about the relationship. The singer's girl had definitely left him.
As for that little symbol of love, that wasn't coming back, either. "Man buys ring, woman throws it away," Paul sang. (Ouch!) But most important of all was the style. You can't hear it without thinking of rock's tiny force of nature — Richard himself.
Paul found it very hard to write in Little Richard's style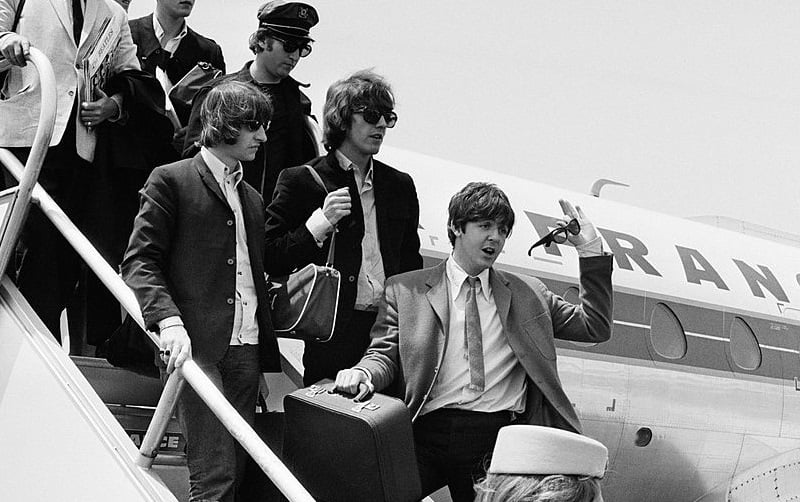 In a 1964 interview, Paul spoke of how much trouble he had emulating Richard's songwriting style. "We spent a lot of time trying to write a real corker – something like 'Long Tall Sally,'" he said. "We are still trying to compose a Little Richard sort of song."
Paul explained it as much harder than it looks. "It's very difficult. 'I Saw Her Standing There' was the nearest we got to it. I'd liken it to abstract painting. People think of 'Long Tall sally' and say it sounds so easy to write. But it's the most difficult thing we've attempted."
About six months later, Paul had worked out "I'm Down," which featured all his bandmates very much in the mood on record. On top of George Harrison's screaming guitar solo, John outdoes himself with a spirited solo of his own on a Vox Continental organ.
As for the vocal, Paul had spent years doing his Richard impression and was ready for it. "It's like an out-of-body experience," he said in Many Years From Now. "You have to […] go about a foot above your head to sing it. You have to actually go outside yourself."
Also see: The Rocking Beatles Song John Lennon Said Sounded Good but 'Means Nothing'