Who Pays for Kate Middleton's Clothes? Inside Her Expensive Wardrobe
Following all of Queen Elizabeth II's fashion rules is hard work. So is dressing appropriately for all of the official engagements that the royal family has to attend. Kate Middleton has a famously expensive wardrobe. (Even though she often buys affordable clothing. And she routinely re-wears clothes, just like us mere mortals.)
But who actually pays for Kate Middleton's clothes? She makes many, many official appearances. And each time, her outfit has a price tag of either hundreds or thousands of dollars. Here's what we know about where the duchess's clothing budget comes from. (And how much her clothes really cost. )
Prince Charles foots the bill for some of her outfits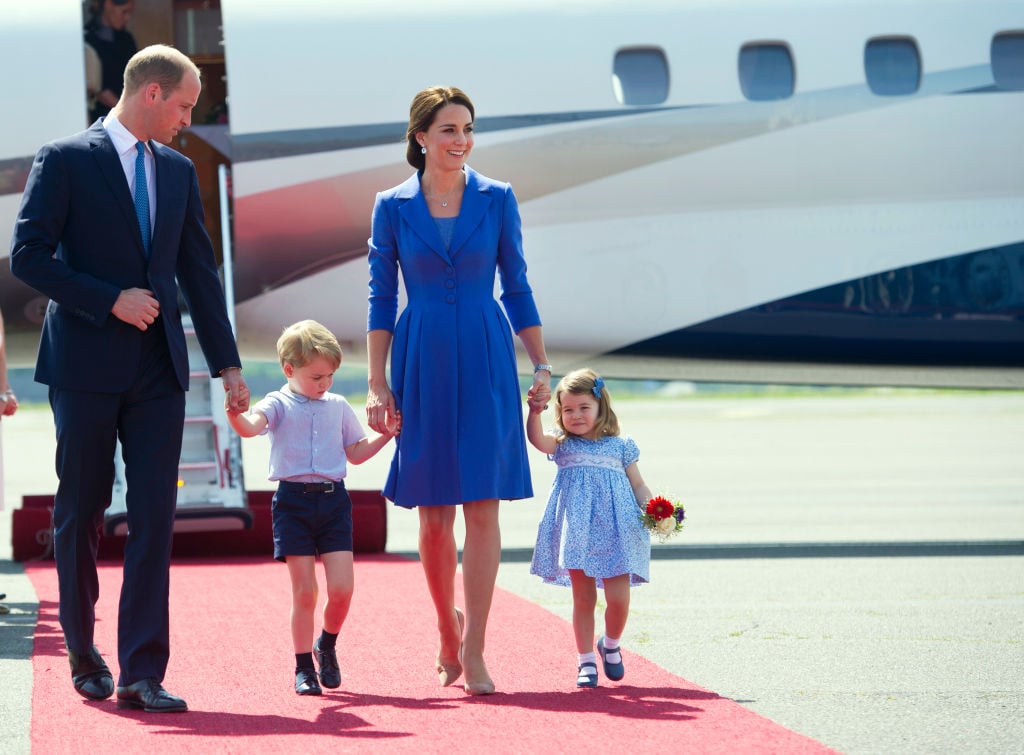 Prince William's dad, Prince Charles, foots the bill for some of Kate Middleton's clothing. As The Cut reported back in 2012, "what she wears for official public appearances can technically come out of Prince Charles's official 'Household' budget, which is funded by his Duchy of Cornwall estate."
The Telegraph reported mid-2018 that "Prince Charles paid £4.96 million towards the activities of Prince William, his wife, and Prince Harry last year." That converts to about $6.5 million.  Prince Charles doesn't pay for the Duke and Duchess of Cambridge's travel to royal engagements. (The queen pays for that through the Sovereign Fund.) But Romper reports that Charles "pays wardrobe costs for his sons and their wives."
Contrary to popular belief, taxpayers don't fund her wardrobe
Romper notes that Kate Middleton became a style icon after marrying Prince William. "Even though the new mom-of-three isn't afraid to recycle her favorite wardrobe pieces and embrace both high-end and affordable styles, outfitting a duchess still comes with a very high price tag," the publication reports. Some people assume that taxpayers foot the bill for Kate's wardrobe. But it's really Prince Charles who pays for her wardrobe, using the proceeds from his private estate.
Charles also pays for Meghan Markle's wardrobe now that she has tied the knot with Prince Harry. Before their wedding, Meghan paid for her clothing herself. (That includes her custom Givenchy wedding gown, according to Cosmopolitan.) Prince Harry could also have chipped in. He received a trust fund from Princess Diana and an inheritance from the Queen Mother. Prince William also has a trust fund and an inheritance. And he'll eventually inherit the Duchy of Cornwall when Prince Charles ascends to the throne.
Kate Middleton can't accept clothes as gifts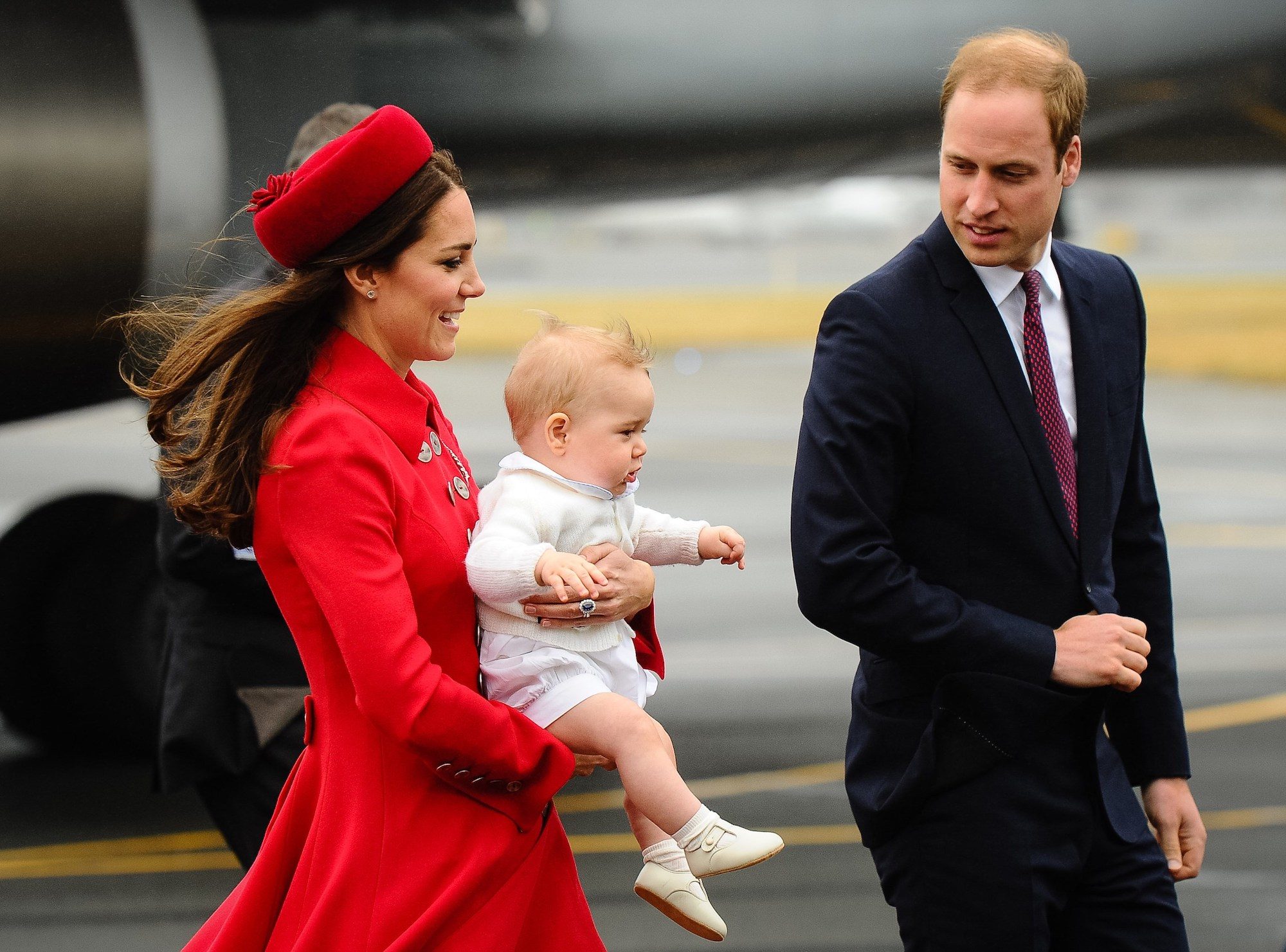 The Cut notes that Kate Middleton can't accept clothing as gifts from designers. However, as the publication points out, "even though all of Kate's clothing must be purchased, what's to stop anyone from giving her a special 'friends and family' discount or something along those lines? Brands are so eager to thrust their clothes upon her that it's hard to believe anyone would charge her full price."
Cosmopolitan reports that Kate Middleton can take advantage of another perk when trying to decide what to wear for an event. The royal family can "request clothes from designers and send back whatever they don't use." The publication adds, "it's like Rent the Runway, but with Chanel." As People explains, assistants "call in several options from designers; after they have chosen an outfit the others are returned, and the one that is worn is paid for."
She borrows clothes from designers
Vogue reports that though designers can't give Kate Middleton their clothes for free, labels can lend items to her. "Although royal women like Kate Middleton and Meghan Markle often step out in thousands of dollars worth of clothes, the actual bill for the outfit can be much less," the publication explains. Designers often lend her items that she returns to them. (That sounds like a convenient workaround that doesn't technically break the rules.)
Kate Middleton has a stylist, Natasha Archer. Archer picks outfits for the duchess to wear during official events and royal tours. It's also Archer who will call in designer items on loan. Kate can choose to purchase some of the items if she wants to. The purchases come out of her allowance from Prince Charles, according to Vogue. It came to light in 2012 that Kate Middleton spent $70,000 on clothing that year. But other than that, solid numbers are difficult to come by. "Regardless of the exact number, the budget is definitely more than the average Commonwealth citizen," Vogue notes.
Kate Middleton does her own shopping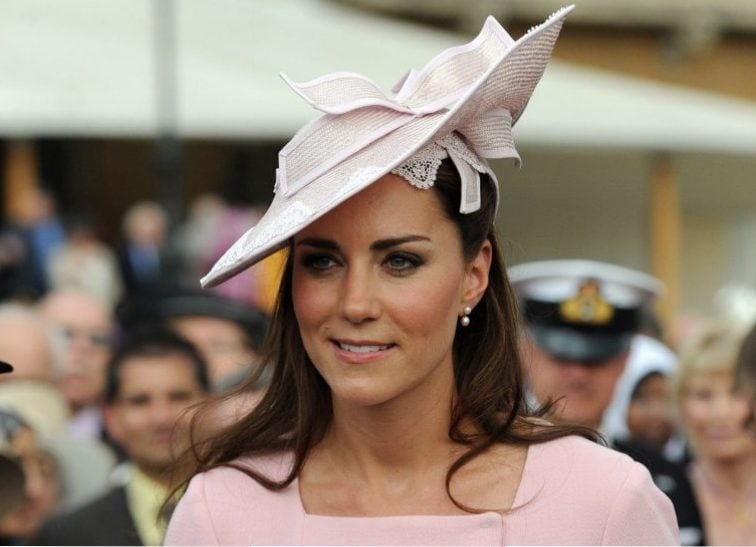 While Kate Middleton doesn't have to do her family's weekly grocery shopping — the royal family has staff members to take care of that — Glamour reports that she does go shopping around London. When the duchess, her husband, or their children need clothes or items for their home, Kate Middleton goes shopping at Gap, Zara, Topshop, IKEA, or John Lewis. And because of the "Kate effect," the choices she makes for her wardrobe can lead "an instant sell-out of any item she wears," Marie Claire reports.
The Duchess of Cambridge may be a savvy shopper. But she's probably also done some strategic thinking about the clothes she already owns. Kate famously re-wears her clothes. But what happens when she's done with them? Cosmopolitan reports that Kate (and Meghan Markle) might follow Princess Diana's lead and save their clothes to auction off for charity.
Read more: Does Kate Middleton Do Any Cooking or Household Chores?
Check out The Cheat Sheet on Facebook!