Who Plays Chewbacca in 'Star Wars: The Rise of Skywalker' Since Peter Mayhew Died?
Chewbacca actor Peter Mayhew died in April 2019 but the wookie lives on in 'Star Wars: The Rise of Skywlker' with a new actor.
When Star Wars introduced aliens from a galaxy far, far away, Chewbacca was one of the most endearing. Peter Mayhew played Han Solo (Harrison Ford)'s wookie co-pilot and was able to reprise the role in Star Wars: Episode III – Revenge of the Sith and The Force Awakens. Another actor ultimately took over the role and was already playing Chewbacca by the time Mayhew passed away on April 30, 2019.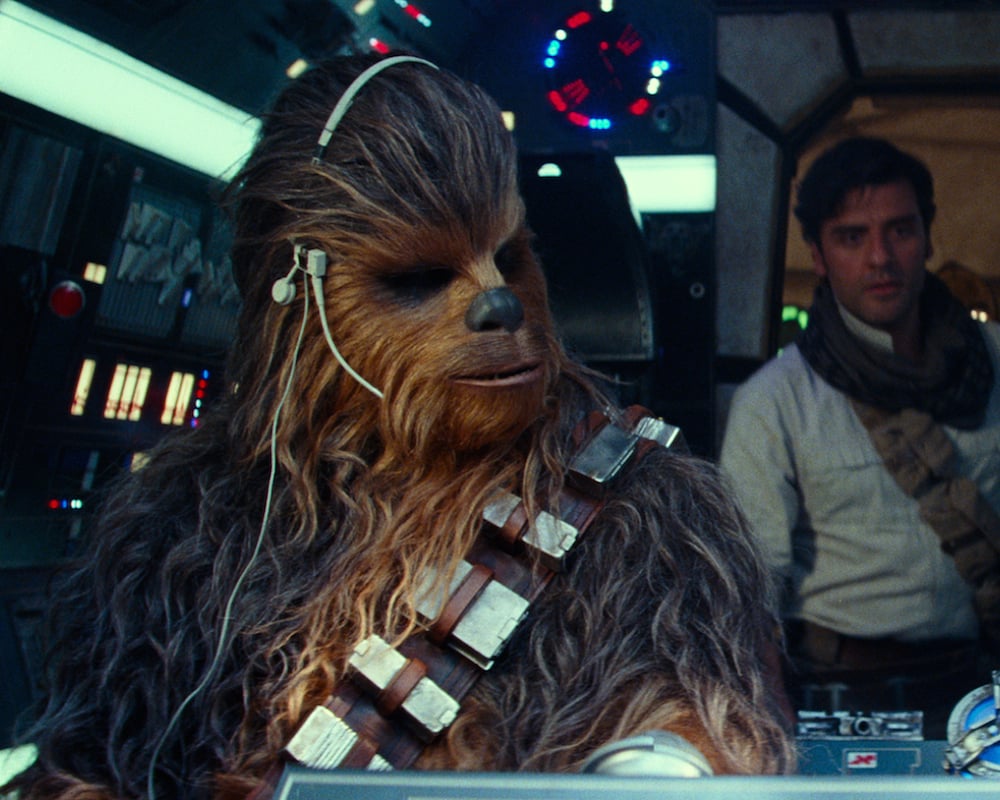 Joonas Suotamo shared the Chewbacca load with Mayhew in The Force Awakens and took over the role in The Last Jedi and Solo: A Star Wars Story. The role belongs to him in Star Wars: The Rise of Skywalker. Suotamo was at the press conference on December 4 and spoke about what made Mayhew indelible as Chewbacca and how he tries to honor his legacy. Star Wars: The Rise of Skywalker is in theaters now.
Peter Mayhew will always be Chewbacca
Anyone who plays Chewbacca now will be basing their performance on Peter Mayhew's in the original Star Wars. Covered from head to toe in fur, Mayhew's distinct body language made the character as much as the costume.
"For that, we have to go back to 1977 when George [Lucas] found Peter Mayhew to play this character that nobody knew what it was going to be," Suotamo said. "It's that thing where you don't know going into these things how it's going to look. Chewbacca's endurance has to do with the fact that Peter's unique physicality that I sort of inherited and I tried to bring on screen."
Who is Joonas Suotamo?
Joonas Suotamo is from Espoo, Finland and just half an inch shy of seven feet tall. That height gave him an advantage on the basketball court as a power forward.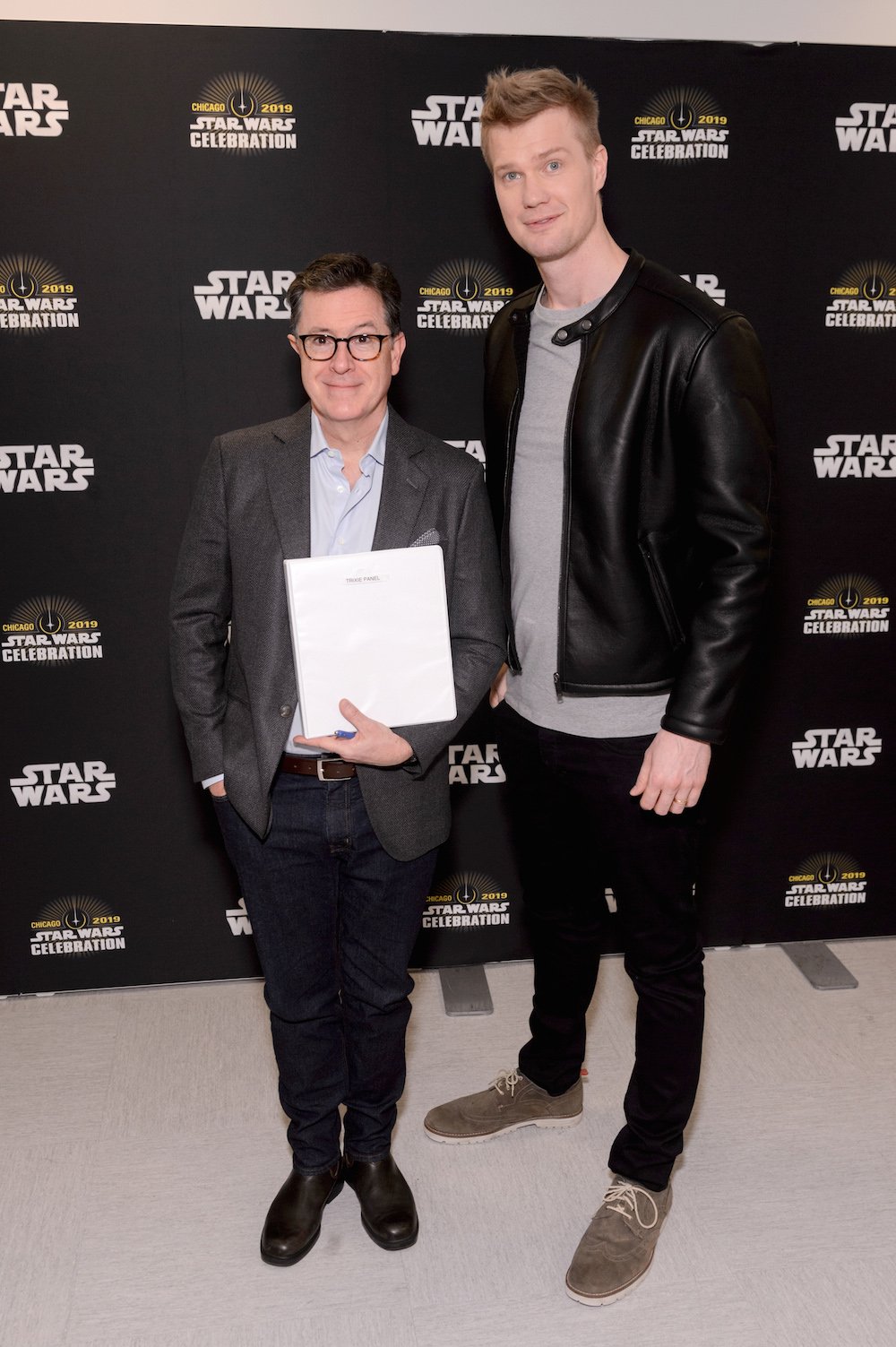 Chewbacca is the only acting role he's played so far. He has a baby son for whom he made Chewbacca noises at the press conference. 
Here's what Joonas Suotamo does as Chewbacca
In a way, Joonas Suotamo has it easier because he has Peter Mayhew as reference material for Chewbacca. Or, perhaps he has it harder since Peter Mayhew is a lot to measure up to.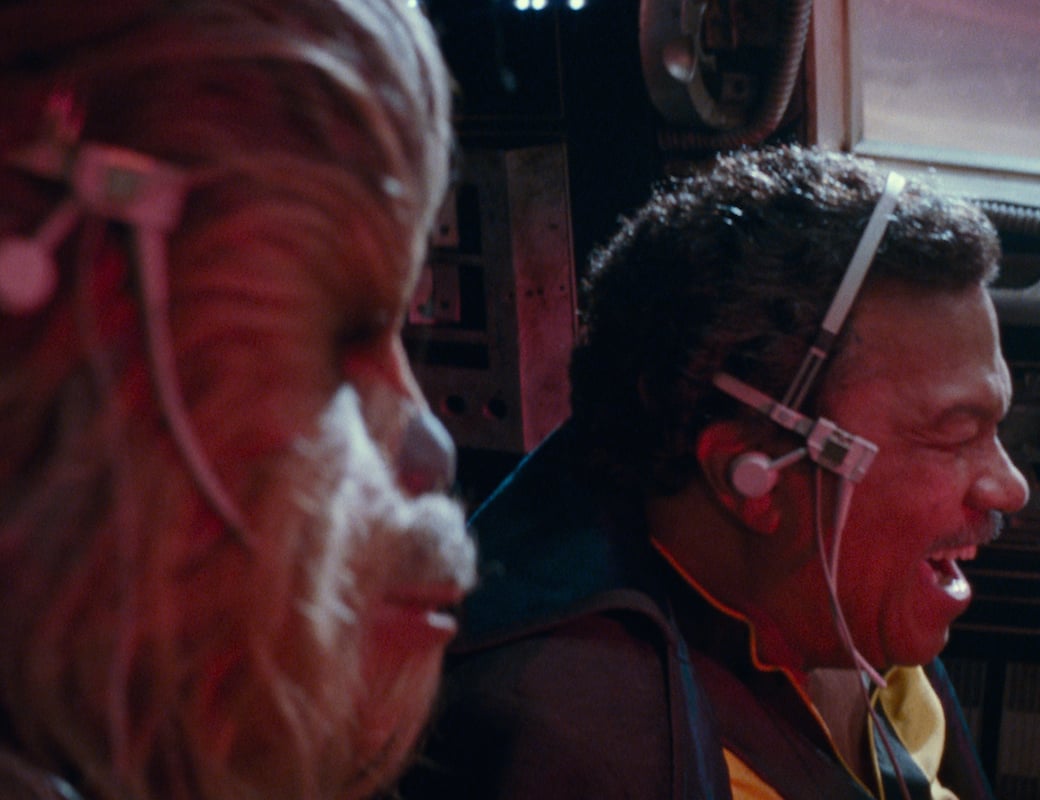 "He created this character that moves not quite like humans, very unique the way Chewbacca appears on screen," Suotamo said. "That's what created the memorability of that character. Even if they haven't seen Star Wars they might know who Chewbacca is and that's what I'm a custodian of and that's what I take."
Remembering Peter Mayhew
In 2015's The Force Awakens, Peter Mayhew passed the torch to Joonas Suotamo. Suotamo had at least three more movies lined up, and there could always be more, but that didn't make it any easier to say goodbye to Peter Mayhew.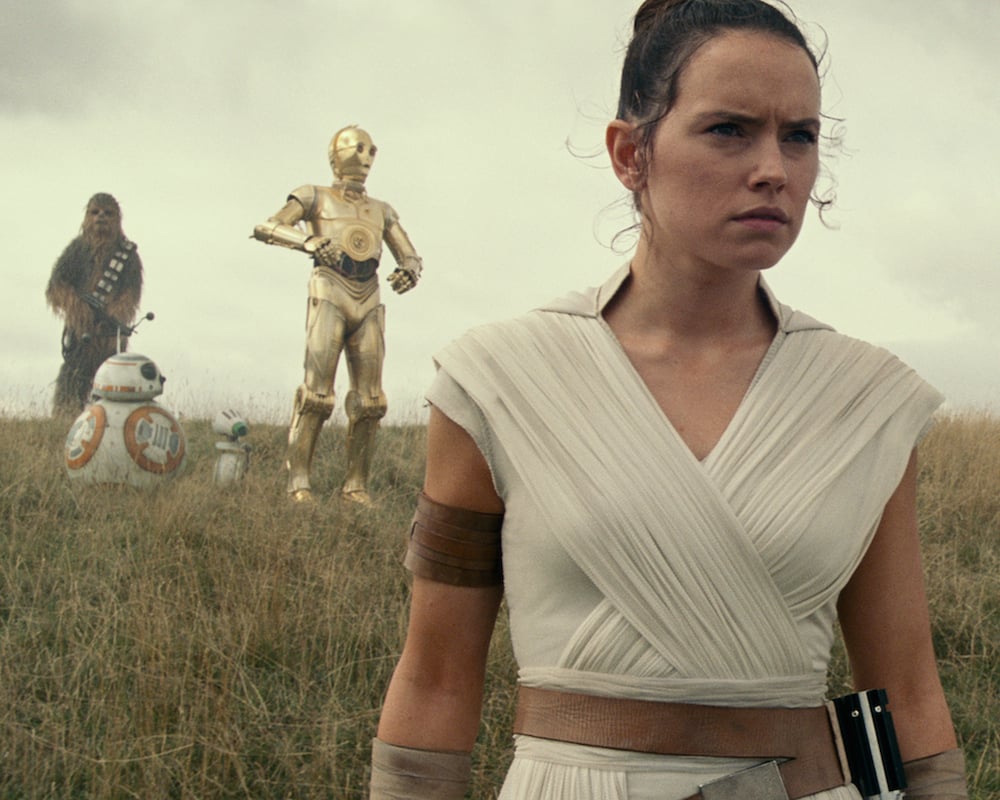 "When Peter passed this last year, I was heartbroken but I'd like to think that in this film, I attempted to do it justice while working with this incredible cast," Suotamo said. "I'm really happy that we're a part of something that's so much bigger than ourselves but we still get to play and have fun. For that, I'm very grateful to be a part of this."