Who Plays Logan Roy in 'Succession' and Why Does He Look Familiar?
HBO's Succession has become the new Sunday night favorite for the cable network and can easily be called the Game of Thrones taking place in the corporate world. While Apple TV+'s The Morning Show is about a thriving cable news network (UBA), there isn't any particular political slant shown.
Succession is about a definite right-wing cable network quite obviously reflective of Fox News. At the helm of the show is Brian Cox, who plays the patriarch of the family: Logan Roy.
Despite being Scottish, Cox has lived and worked in America for decades. According to IMDb.com, he's had 212 acting roles here and abroad over the last five decades. He's turned into one of those character actors who's done it all, yet few really knew his name before Succession came along.
Brian Cox became a major character actor in American films starting in the '80s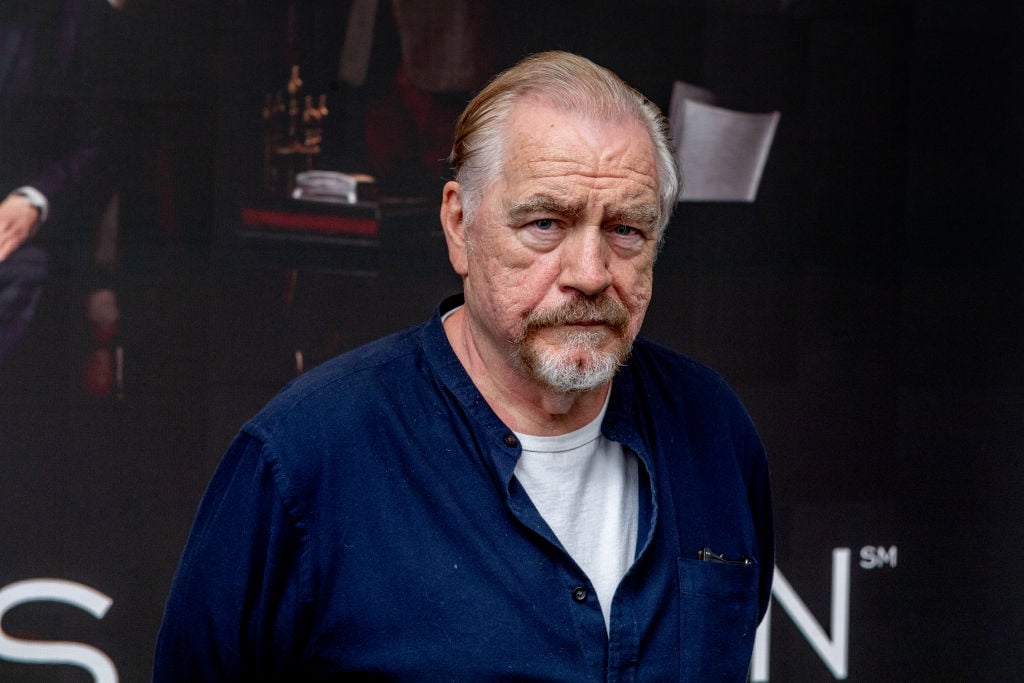 To track Cox's entire film career, you have to go back to the late 1960s on British television. The majority of his early acting credits were classical in nature and usually aired on the BBC. His earliest big-screen role was 1971's Nicholas and Alexandria, albeit a small role.
Not until the 1980s did Cox really start to find more substantial parts in movies, including here in the states. It's during that time when he moved here full-time and started finding more work in hundreds of different movie parts.
In 1986, he played one of the first versions of Dr. Hannibal "Lecktor" in the film Manhunter, something that's been too easily forgotten. Starting in the 1990s; however, you could see him in two or three films per year playing a wide variety of characters. He's never stopped working since then, even if he became one of those character actors who everyone took for granted.
Along the way, Cox was nominated for some awards and did win one Emmy in his career. After a long drought, he might change his award track record if finally winning an Emmy next year for his Logan Roy role.
Brian Cox started winning awards in the 21st century
Not until 2000 was Cox nominated for a major part in a TV movie. He won an Emmy then for the miniseries Nuremberg (playing Hermann Goering), putting him on the map as a leading late bloomer in the world of cable TV.
A year later, he finally received award recognition for a big-screen character. It was for a controversial part in the NC-17 drama L.I.E. with co-star Paul Dano. Cox won a Satellite Award for his dark role, plus nominations, including for a Spirit Award.
Various other nominations for movies and TV occurred throughout the 2000s, with the most recent being a SAG nomination for acting in Deadwood.
Since then, he hasn't been nominated for anything, which likely explains why an entire generation didn't know much about him once Succession began.
Brian Cox's Logan Roy character is one of his all-time favorites
Based on a recent interview of Cox for HBO, he places Logan Roy at the top of his list for his most favorite roles. What he appreciates most about it is that it taps into the American psyche of executives who control what we watch and listen to.
As usual, it seems those who came from outside America are the ones who have the most compelling observations about who we are as a nation. Outside of Cox living in America for a long while, he's still very much Scottish, something you can still hear in his accent.
Thanks to Cox saying he uses the old technique of holding a mirror up to the human condition, he's able to create a complex character so many can recognize. What makes it so eerie is the real people in power based on Logan Roy probably can't see those flaws in themselves.