Who Plays Malcolm in 'Never Have I Ever'?
Coming-of-age teen series have long been a staple of television hits, and the new generation is doing an increasingly better job of telling stories from diverse viewpoints. Never Have I Ever has earned praise for following an Indian-American student through the grief of losing her father as she navigates typical adolescent issues. 
Fans were excited to hear that the series was renewed for a second season, and now those fresh episodes have arrived. Along with them has come some new characters, and that includes Malcolm. What do we know about Tyler Alvarez, the actor who plays this new troubled teen? 
'Never Have I Ever' is a groundbreaking show
The show has been heralded as groundbreaking for its representation of a South Asian perspective — something that has been sorely missing from mainstream American television. The series comes from creator Mindy Kaling who drew from her own real-life experiences to create much of the content for the show.
In particular, Kaling drew from her own memories about feeling uncomfortable about Hinduism: "I grew up Indian and Hindu in a predominantly white community, and I did not feel comfortable with my Hinduism. It's so overtly colorful, and it's kind of inherently confident, even when I didn't feel confident. I think for the character of Devi, we wanted her to feel the same way in these surroundings."
She explores these ideas and other relationship and family struggles through the protagonist Devi, a teen played by Maitreyi Ramakrishnan.
Season 2 of 'Never Have I Ever' introduced new characters
In Season 2, Devi is negotiating a particularly dramatic relationship situation. She's dating two boys, and when they find out about each other, she's left trying to get both Paxton and Ben to trust her again. Through this story, we get to see some new characters including Paxton's parents. 
Not all the drama is about Devi's own relationships, however. Eleanor, one of Devi's closest friends, is dealing with her own romance woes. That's how we get to know Malcolm, Devi's boyfriend and primary antagonist of Season 2. Played by Tyler Alvarez, Malcolm is controlling and manipulative. As he constantly causes problems for Eleanor's friendships, he throws shade at feminism and generally shows himself to be a toxic individual. 
He also has a backstory of having previously been a child actor, and some subplots revolve around him trying to shake the innocent image and come into his own. He certainly didn't win a lot of fans as a character, but his presence helped make the show much more dramatic and interesting. 
Tyler Alvarez has an impressive resume for a young star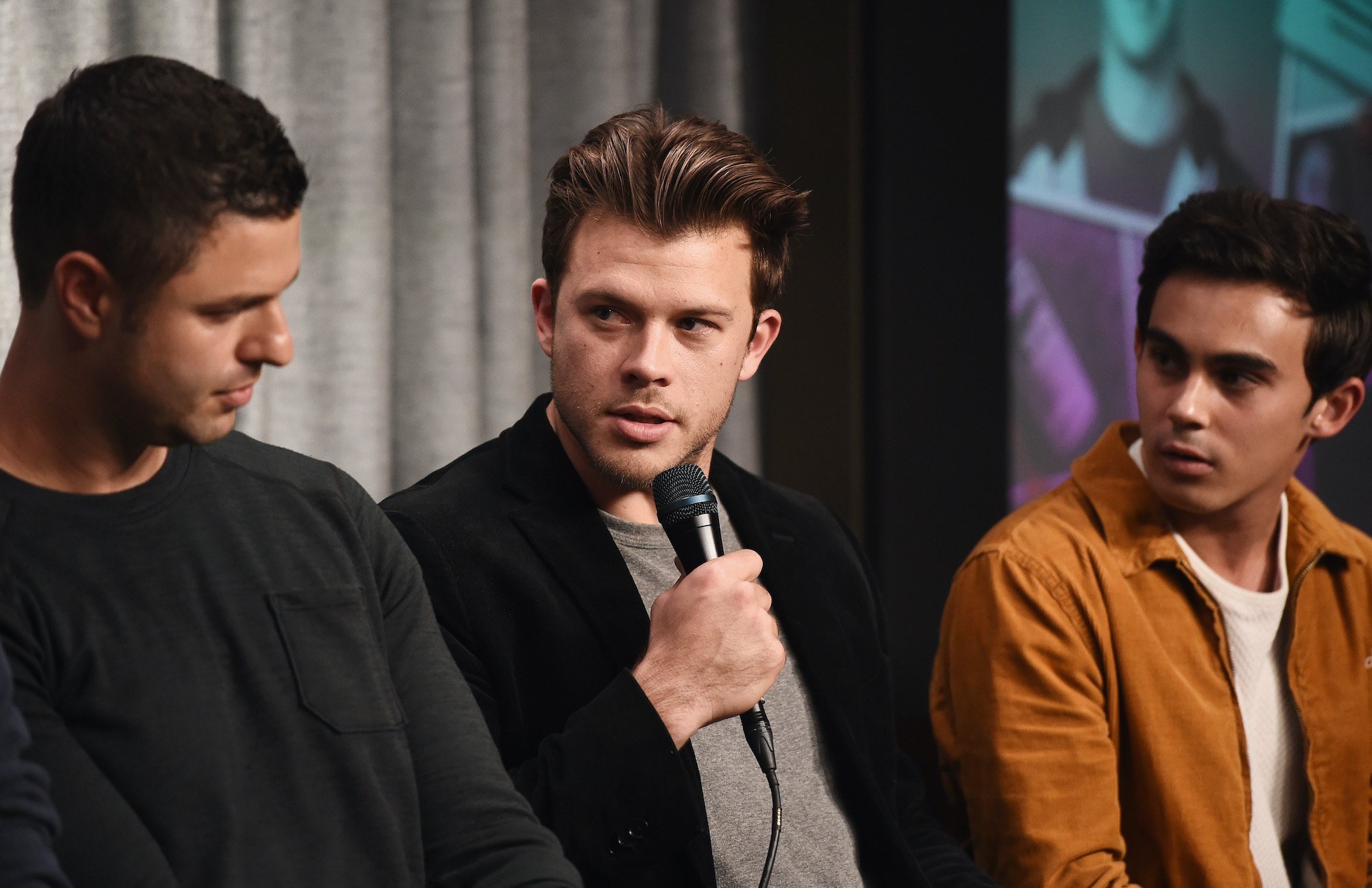 Tyler Alvarez shares at least one thing in common with his bad-boy counterpart Malcolm: they both started acting as children. Alvarez was born in 1997, and by 2012 he was taking on roles in TV shorts. 
As The Focus reports, the star's "first breakout was in a Totino's pizza rolls commercial." Alvarez's IMDb filmography shows steady work that has become increasingly more visible. Notable roles include recurring parts on the Nickelodeon series Every Witch Way, American Vandal, and The Fosters. He also had guest parts on the Veronica Mars reboot and Orange is the New Black. The latter role had him portraying Benny Mendoza — Gloria's son — at various ages over several years of small appearances. 
Tyler Alvarez has yet to have a true breakthrough role, but he's certainly getting buzz about portraying the complicated and devious Malcolm on Never Have I Ever. It seems likely that a leading role will be in the young star's future as he's proven himself to be a consistent actor who can pull off a wide range of genres.