Who Prince Louis' Godparents Are and Why Queen Elizabeth II Did Not Attend His Christening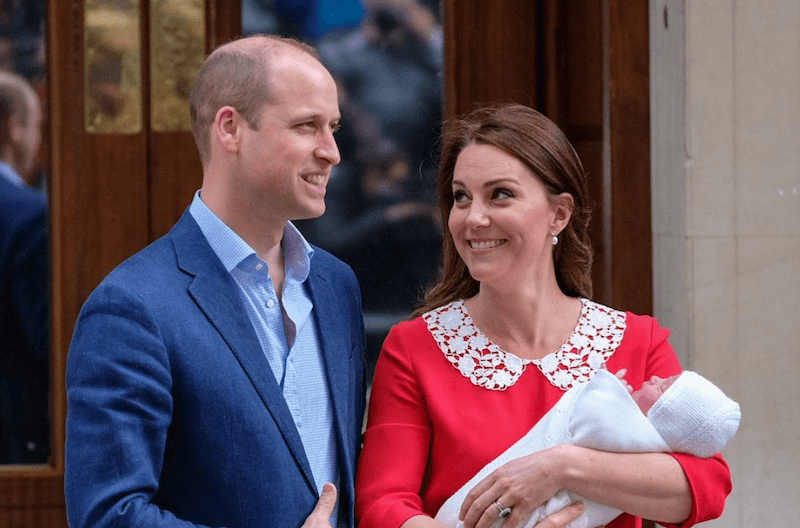 As family and friends of the Duke and Duchess of Cambridge gathered in London for Prince Louis' christening, two people who were not in attendance were Queen Elizabeth II and her husband, Prince Philip.
On July 9, Prince William and Kate Middleton's youngest son was baptized in The Chapel Royal at St James Palace but his great-grandparents missed the event. Royal reporter Rebecca English tweeted that neither of them would be attending and dispelled any rumors that the reason was due to a health-related problem.
"The Queen and the Duke of Edinburgh will not be attending today's christening," she wrote. "There's no health issue for the Queen. She was working flat out in Scotland last week and has got a busy few days in London with the RAF Centenary event tomorrow and [President] Trump on Friday."
English added that "The Queen & Philip have just spent the weekend together in Norfolk. He is remaining there while she travels back to London today. Her decision not to attend was mutually agreed with William & Kate, while Philip clearly doesn't want to attend public events unless he really has to."
While they were both at Princess Charlotte's christening in 2015 and Prince George's in 2013 they are now 92 and 97 years old respectively, so we can't blame them if they don't make it to every royal event.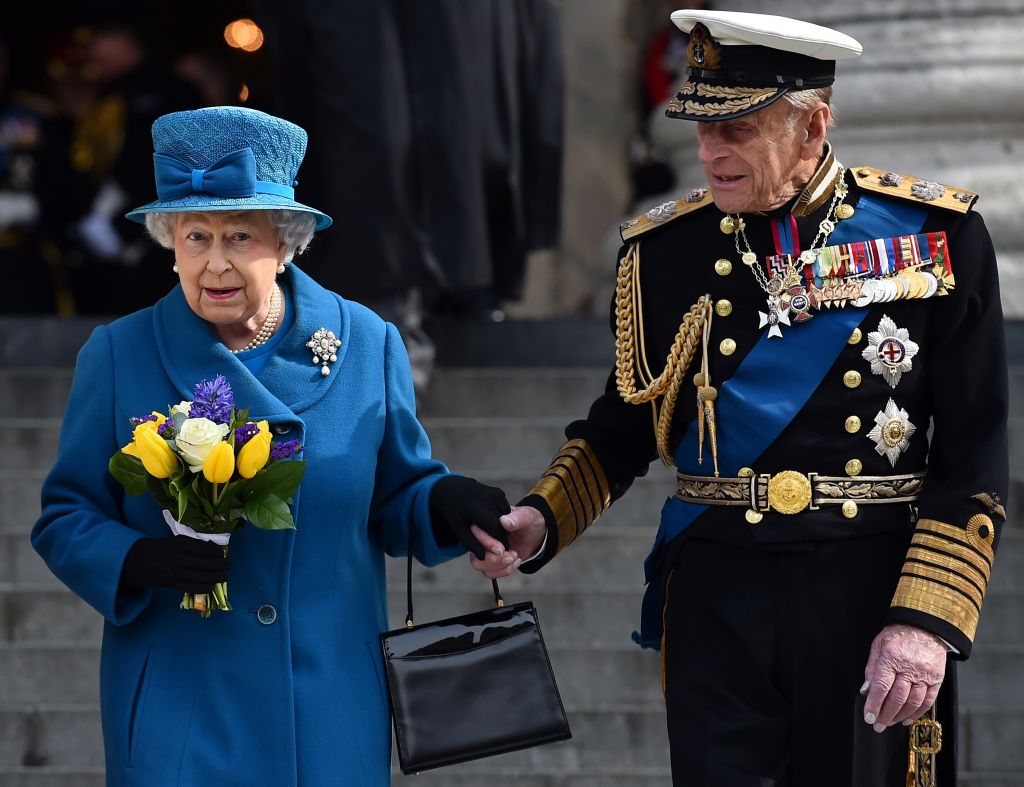 The palace took to Twitter as well this morning with the names of who was chosen as Prince Louis' godparents. Prince Harry and Meghan Markle did not make the cut like some had hoped. However, it's not common for the royals to choose their siblings as godparents since they will have a significant role in the baby's life anyway.
Prince Louis's godfathers are Nicholas van Cutsem, who is an international business developer and has been friends with William since they were kids; Guy Pelly, who is a nightclub owner and whose mother was close with the late Princess Diana; and Harry Aubrey-Fletcher, who is an old pal of Prince William and the son of the 8th Baronet and Lord Lieutenant of Buckinghamshire.
As for his godmothers, they include Lady Laura Meade, who is married to William's buddy James Meade; Hannah Gillingham, who is one of Kate Middleton's best friends from Marlborough College; and Lucy Middleton, who is the duchess' cousin.
Louis' big brother, George, has seven godparents. They are William and Harry's cousin, Zara Tindall; William van Cutsem; Hugh Grosvenor (whose mother is one of Prince William's godparents); Oliver Baker; Emilia Jardine-Paterson; Jamie Lowther-Pinkerton; and Julia Samuel. While Princess Charlotte has five Sophie Carter; James Reade; Thomas van Straubenzee; Middleton's cousin, Adam Middleton; and another of William's cousins, Laura Fellowes. 
The young prince was baptized at the same church where George was. Thier sister, however, was christened at St. Mary Magdalene Church on the queen's Sandringham Estate in Norfolk.
Follow The Cheat Sheet on Facebook!