Who is Rob Kardashian's Favorite Sister?
Rob Kardashian has five sisters in the Kardashian-Jenner clan, but which sister is his favorite?
It's no secret that Rob Kardashian doesn't quite share the same desire to remain in the spotlight as the rest of the Kardashian-Jenner clan, especially his five sisters. The reality star stepped out of the limelight in 2016 around the time of his split from ex-fiancee Blac Chyna and began devoting his time to co-parenting his and Blac Chyna's daughter, Dream Kardashian.
Rob may lead a different lifestyle than his sisters, but the siblings appear to still have close relationships with one another. Who does Rob Kardashian consider his favorite sister? The answer may surprise some fans.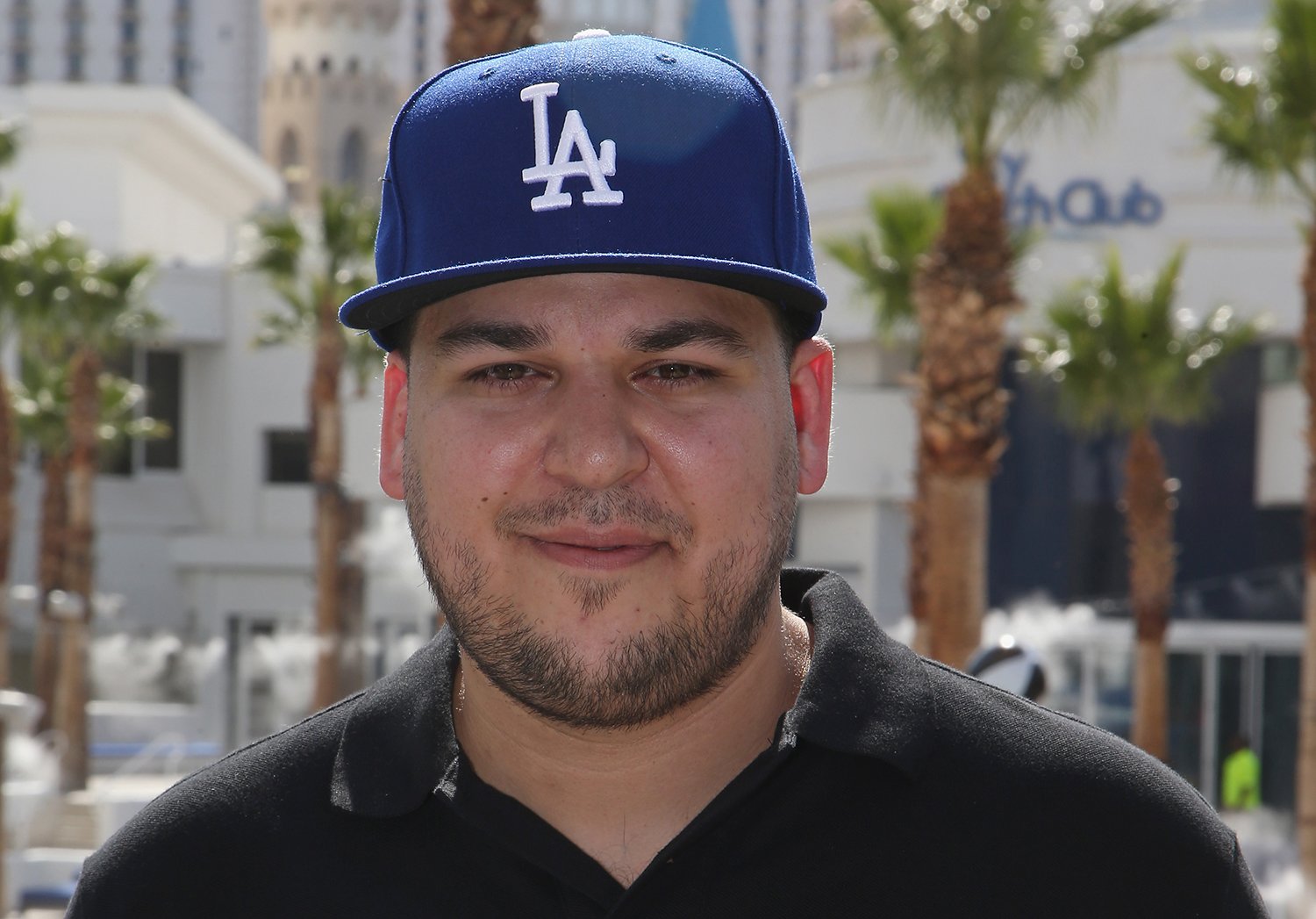 Rob Kardashian and Khloé Kardashian have reportedly always been close
Many fans might guess that Rob and Khloé Kardashian, who is two years older than Rob, share the closest brother-sister relationship in the family. The pair have often expressed love for each other on social media. For example, on Rob's 34th birthday, Khloé left a heartfelt message on Instagram alongside a photo of the two as children.
"You've been my best friend since the minute you were born and we will Be best friends until the end of time, through every lifetime together," the Good American founder wrote. "I want you to know how proud I am to be your sister. PROUD!!!! I would do anything for you! You are my best friend! The funniest guy I know! Literally, I always end up crying from laughter when I'm with you. Never change your sweet and hysterical spirit!!"
In addition to Khloé and Rob's close relationship, it seems their daughters also share a bond. Blac Chyna once said that Dream, 4, likes to spend time with Khloé's little girl, True Thompson, 3, whom Khloé shares with Tristan Thompson. According to Chyna, Dream and True may get along because they are close in age.
Rob Kardashian once said that his youngest sister, Kylie Jenner, was his favorite
In a 2013 list of "25 Things You Don't Know About Me" for Us Weekly, Rob chose his youngest sister Kylie Jenner as his favorite. This may have come as a surprise to some of his fans given his close bond with Khloé.
Things seemed to get a little rocky between Kylie and Rob in 2016 when the Kylie Cosmetics founder allegedly didn't invite Blac Chyna to a baby shower for Rob. As People reported, Rob tweeted Kylie's phone number out of anger and confronted his sisters about the missing invitation. However, the star later called the incident a "miscommunication."
Things between Kylie and Rob seemed better after that. A rumor circulated that Kylie funded Rob's legal battle with Blac Chyna, but the rumor was never confirmed. Additionally, it appears that Rob has spent time with Kylie's daughter, Stormi. On the girl's third birthday in February 2021, Rob posted a photo of Stormi in his Dodgers cap, and Kylie commented, "Uncle Bob."
Khloé gave fans an update on Rob during the 'KUWTK' reunion
Rob slowly began to return to the public eye as the Kardashian-Jenners began filming the final season of Keeping Up With the Kardashians. As OK magazine reported, during part two of the Keeping Up With the Kardashians reunion on June 21, 2021, Khloé revealed that her brother is getting back out there after his split from Blac Chyna.
"I know Rob is feeling really good about himself right now and he's working really hard on himself," Khloé said.