Who Is Spider-Man's Madame Web in Marvel Comics and Could Dakota Johnson Play Julia Carpenter or Cassandra Webb?
Madame Web in Marvel Comics has ties to the Spider-Verse, and Sony expands their universe with 'Morbius' and 'Venom' and they look to cast Dakota Johnson for a solo movie.
Marvel Comic characters once considered too obscure for a solo project have burst onto the scene more and more lately. And as Sony entered talks with Dakota Johnson, age 32, to play the Spider-Man hero Madame Web, fans unfamiliar with the comics took to Google to find out who Madame Web is in Marvel Comics. However, could Dakota Johnson play the Julia Carpenter or Cassandra Webb Madame Web in the Sony Spider-Man Universe?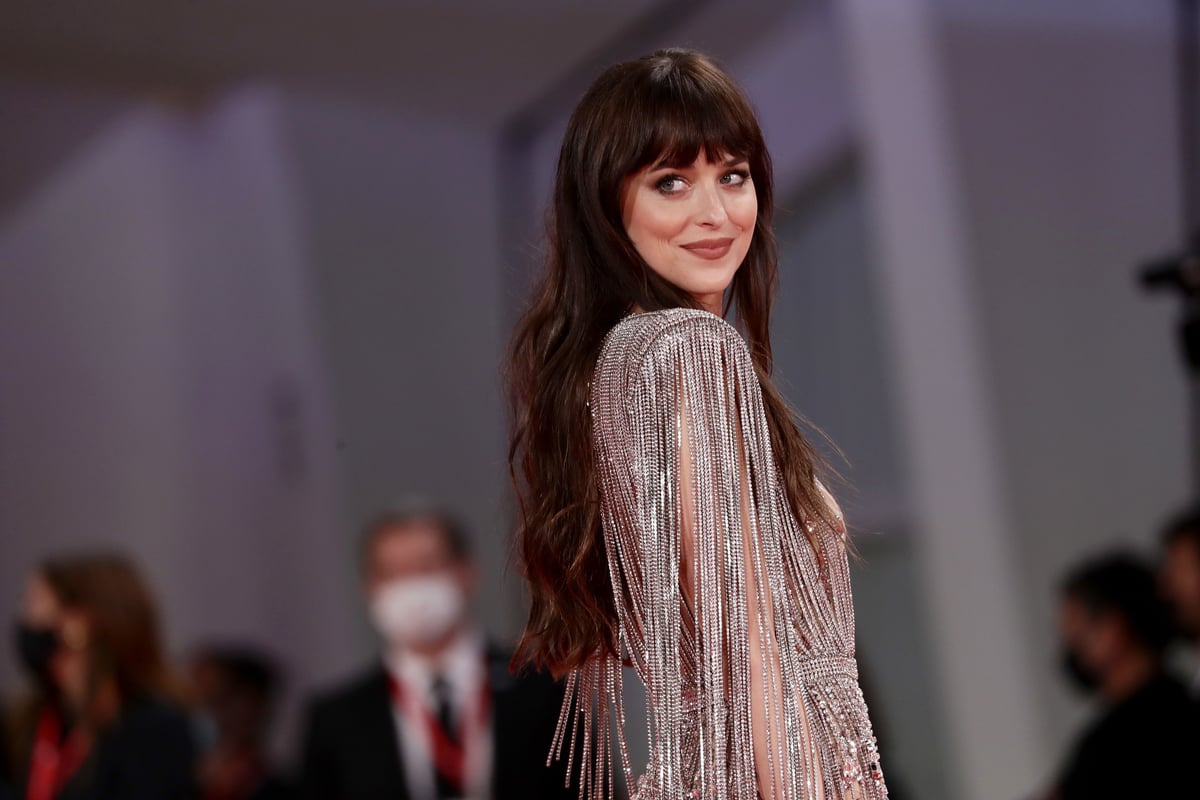 Cassandra Webb debuted as Madame Web in Marvel Comics in 'The Amazing Spider-Man' #210
While many Marvel movie fans think of The Amazing Spider-Man as the title of the Andrew Garfield and Emma Stone movies, it originally came from a Marvel Comic series. Madame Web debuted in Amazing Spider-Man #210 in 1980, created by Dennis O'Neil and John Romita Jr.
Spider-Man love interest Debra Whitman first told Peter Parker about the mysterious Madame Web. However, he didn't believe in the psychic woman. When Spider-Man suspected her connection to a kidnapping, he paid Madame Web a visit anyway.
And Madame Web's first appearance in Marvel Comics revealed her to be blind and paralyzed, hooked up to a web-like machine. However, she said that her eyes "can see beyond normal sight."
While Peter Parker and Spider-Man received help from Madame Web over the years, she never saw much action because of her condition. When Cassandra Webb became mortally wounded, she passed her powers on to Spider-Woman, Julia Carpenter.
And fans think this might be the Madame Web in the Sony movie.
Julia Carpenter became the second Madame Web in 'The Amazing Spider-Man' #637
While Peter Parker became Spider-Man by chance, Julia Carpenter became one due to experiments to create a superhero. Her costume actually became the inspiration for Spider-Man's black symbiote suit and Venom, as seen in the Sam Raimi and Tobey Maguire Spider-Man 3 and Sony's Venom movies.
She worked with other heroes like Jessica Drew, but Julia's life took a very different turn when Madame Web became mortally wounded.
Madame Web has a strong connection to something called Web of Life and Destiny. This was seen in the Miles Morales Spider-Man: Into the Spider-Verse. In simplest terms, it focuses on Spider-Man-centric universes in the Marvel Multiverse.
With Cassandra Webb dead and Julia Carpenter now the new Madame Web, protection of the Web of Life and Destiny fell to Spider-Woman.
Sony has not confirmed if Dakota Johnson will play Julia Carpenter or Cassandra Webb
For Dakota Johnson, Twitter has already reacted negatively to her casting as Madame Web after Deadline broke the news. Since she is not blind or paralyzed like the Marvel character, some Twitter users called it "disability erasure."
However, they most likely have not read about Julia Carpenter as Madame Web in Marvel Comics.
Creating a solo movie about Cassandra Webb could prove difficult. Julia might prove their best bet if Sony wants a more classic, action-oriented superhero movie. Before taking on Madame Web's powers, Julia Carpenter's time as Spider-Woman would provide a perfect setup.
However, fans can only wait and see where Sony and Marvel take the Spider-Man movie. After the huge success of Tom Holland's Spider-Man: No Way Home, they have plans for Spider-Man Marvel series, movies, and more.