Who Stars in 'Dispatches from Elsewhere'?
AMC's new drama, 'Dispatches from Elsewhere,' is already generating buzz among TV viewers. Here's a breakdown of who is starring in the show.
Is it a game, a government experiment, a prank, or a newly revealed reality? The teaser trailer for AMC's new series, Dispatches from Elsewhere, hints that there is more to this world than meets the eye. There are multiple possibilities for where the story could take viewers, and this show just may be mystery-lovers' next obsession.
It appears that the series will tackle ambitious material and keep the audience guessing. On the other hand, there was no guesswork when it came to the show's stellar casting. Here's a breakdown of who is starring in Dispatches from Elsewhere.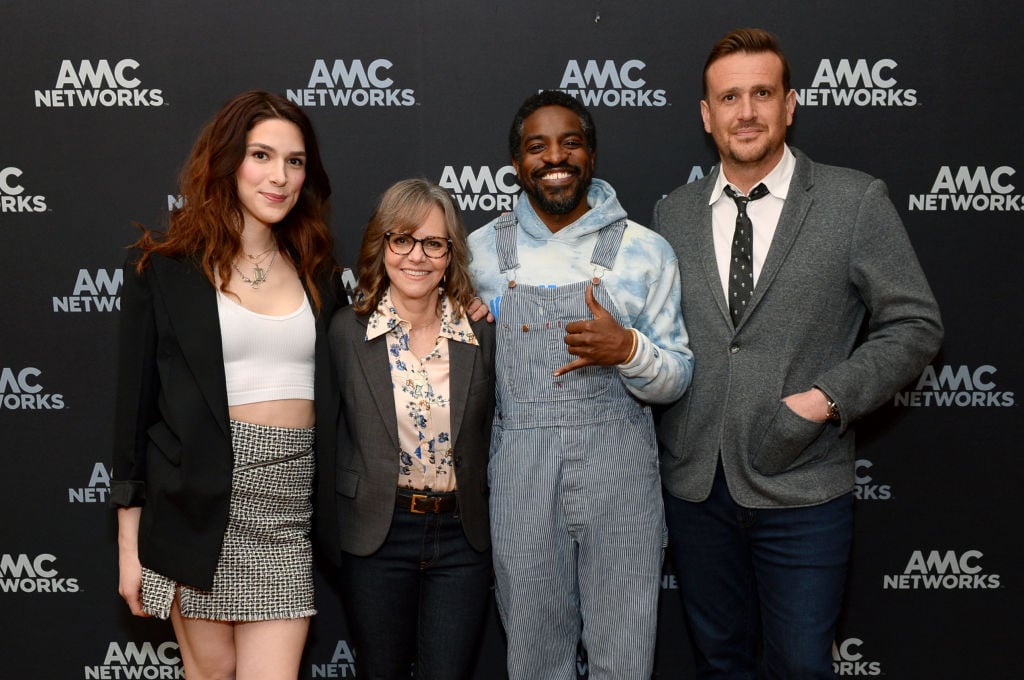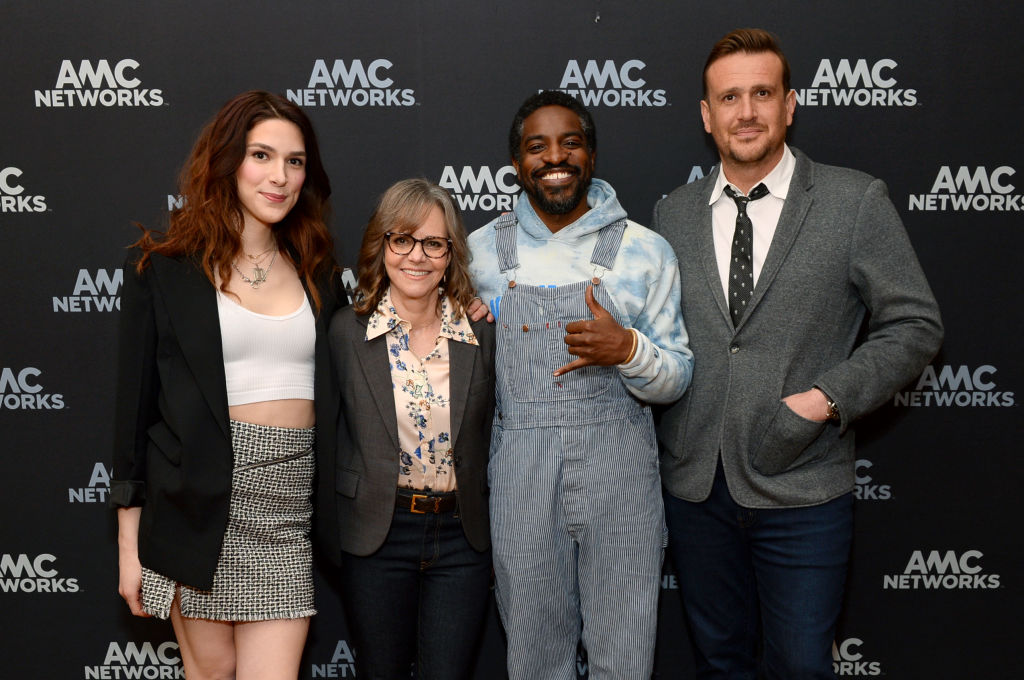 Jason Segel, creator and star
Jason Segel created, produces, and headlines Dispatches from Elsewhere. The multitalented creative force behind the show stars as Peter, and also directed the premiere. He has come a long way from his film debut as 'Watermelon Guy' in the teen romp, Can't Hardly Wait. Fans may also remember Segel from the short-lived series, Freaks and Geeks. 
Segel showed his comedy chops in Forgetting Sarah Marshal and The Muppets, both of which he starred in and wrote. He also garnered laughs from his performances in Bad Teacher, This Is 40, and Sex Tape, among other films. The actor might be best known for his role on CBS' How I Met Your Mother, which aired for a whopping nine years and over 200 episodes.
Despite his deep roots in comedy, Segel proved that he is a gifted dramatic actor with roles in The Friend and Come Sunday. In Dispatches from Elsewhere, Segal will, without a doubt, tap into his wide range of talent in front of and behind the camera. 
André Benjamin, hip-hop royalty
André Benjamin, aka André 3000, stars as Fredwynn in Dispatches from Elsewhere. Music enthusiasts will recognize him as a member of OutKast, a multi-platinum selling music duo with Georgia roots. Aside from producing hit songs, Benjamin and his music partner Antwan A. Patton, better known as Big Boi, also co-starred in the crime drama, Idlewild. But the film was not Benjamin's first acting gig, and it would not be his last. 
Before appearing in television series or films, Benjamin honed his acting skills in music video performances. The actor has been selective about his roles over the nearly two decades since he began popping up on the big and small screens.
Benjamin made his silver screen debut in Hollywood Homicide, and later wowed audiences as Jimi Hendrix in the biopic, Jimi: All Is by My Side. Some of his other high-profile projects include Be Cool, Four Brothers, and most recently High Life, also starring Robert Pattinson. 
Sally Field, Hollywood elite
Sally Field is a seasoned actress with experience in virtually every genre of film and television. From comedy to drama to science fiction, Field nails each performance and captivates audiences with her talent, wit, and authenticity. Now, she stars as Janice in Dispatches from Elsewhere.
Field began her career on television, starring in classic shows such as Gidget and The Flying Nun. The actress worked consistently in a string of TV movies before hitting it big with Smoky and the Bandit opposite Burt Reynolds.
Over the next 30 years, Field remained a fixture on the big screen with films like Places in the Heart, Steel Magnolias, and Forrest Gump, before returning to a long-term TV gig in Brothers and Sisters. When the show ended, Field kept busy with various film and TV projects, and she continues to capture the hearts of fans through her work.
Eve Lindley, rising talent
New to the Hollywood scene, Eve Lindley's film debut was in All We Had, starring Kati Holmes. In just four years since her big break, Lindley has landed several parts on television and in movies. Most notably, she completed stints on Mr. Robot and Outsiders. Now, she stars as Simone in Dispatches from Elsewhere. 
Lindley also has several projects in development, including the short film Boiler, a big-screen drama called Bottle in the Smoke, and the sci-fi flick, After Yang, with Colin Farrell. It appears that Lindley could have a long, successful career ahead of her. Fortunately, fans won't have to wait much longer to catch the actress in her latest role.
AMC will double-down with a two-night premiere event. Dispatches from Elsewhere Episode 1 will air on Sunday, March 1 at 10 p.m., followed by Episode 2 in its regular time slot on Monday, March 2 at 10 p.m. With any luck, the star-studded lineup will attract plenty of viewers and the show will live up to the hype.
Read more: Before 'Dispatches from Elsewhere,' André Benjamin Won 7 Grammys and Ran 2 Clothing Lines