Who Stars in The Sprint Commercials and What Is Their Net Worth?
You don't have t be a TV buff to know the faces of popular commercials. In one of the more controversial moves, the once-devoted Verizon Wireless spokesperson, Paul Marcarelli, left his job to work for rival company, Sprint. How exactly is Marcarelli and who is the female spokesperson in the new ads?
Paul Marcarelli left Verison Wireless to work for Sprint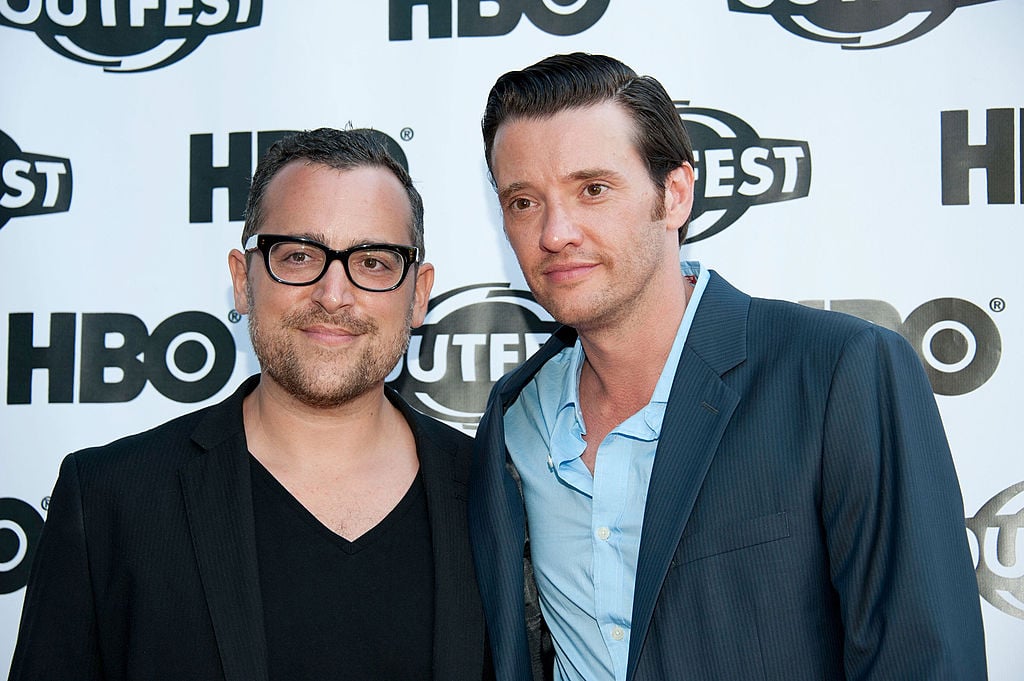 From 2001 until 2011, Paul Marcarelli starred in Verizon Wireless's iconic "Can You Hear Me Now" campaign. His name may not ring a bell, but his face and voice were synonymous with the brand.
The actor, who played the "Test Man" in Verison ads, now plays himself in competitor Sprint's commercials. As for why Marcarelli jumped ship from his longtime role, he previously said his contract was up with Verizon.
According to CNN, Sprint CEO, Marcelo Claure, swooped in and asked the actor to try their service.
"He liked it, so we decided to do a campaign," Claure said. "We figured Paul would be the best person to tell everyone all networks are the same, but only Sprint can give you 50% off. He was pretty excited."
Claure said Verizon Wireless had maintained the lead in network quality, with Marcarelli's commercials being "the most memorable."
"Sprint is using our 2002 pitchman because their network is finally catching up to our 2002 network quality," Verizon Wireless spokesman Jeffrey Nelson said, adding that Verizon is the "most awarded wireless network ever."
Though Sprint's reputation suffered from spotty coverage, slow data speeds, and dropped calls, Claure said they've invested billions into improving performance.
"Times have changed. You can barely tell the difference [between networks] now," she said.
How much is Marcarelli worth?
Verizon reportedly paid Marcarelli $6,000 for each ad with upwards of 20 to 40 ads a year. Though Sprint hasn't stated what they're paying Marcarelli, his approximate net worth is around $10 million, according to Celebrity Net Worth.
The Fairfield University graduate is a founding member of New York's Mobius Group Productions. However, he's not only a commercial actor. He's produced and starred in multiple productions as well as voicing for Comedy Central, United Airlines and Aetna Insurance. Marcarelli was also the screenwriter for Sweet Flame.
Who stars opposite Marcarelli in the Sprint ads?
By now, anyone who watches TV knows that Sprint recently gave Marcarelli a sidekick for their 30-second ads. The actress, Jamie Linn Watson, is a relative newcomer in the business.
In fact, the only credit to Watson's name is TV mini-series, The Basics in which she's listed as writer and actress. The new "Sprintern" links a YouTube video on her Instagram bio.
The humorous 6-minute clip shows Watson performing as "Pam," who auditions for Ferrero Rocher but can't pronounce the name correctly. This snippet reveals a little more of Watson's acting depth outside of Sprint.
How much is Watson worth?
Ironically, Britney Spears' younger sister, Jamie Lynn Spears, married businessman, Jamie Watson in 2014. This makes searching for Jamie Linn Watson — "The Sprintern" — a little difficult.
However, there doesn't seem to be any information available regarding the newest Sprint star's net worth. Considering she came on as an unknown to work alongside a veteran, her pay is a flat fee if Sprint wants to avoid paying union wages every time the commercial airs.