Who Voices Bob on 'Bob's Burgers'?
Bob's Burgers is one of the most beloved animated sitcoms of all time. The show has aired on Fox for 10 seasons, and it follows Bob Belcher, his wife Linda, and their kids Tina, Gene, and Louise as they run a family restaurant. So, who voices Bob Belcher on Bob's Burgers?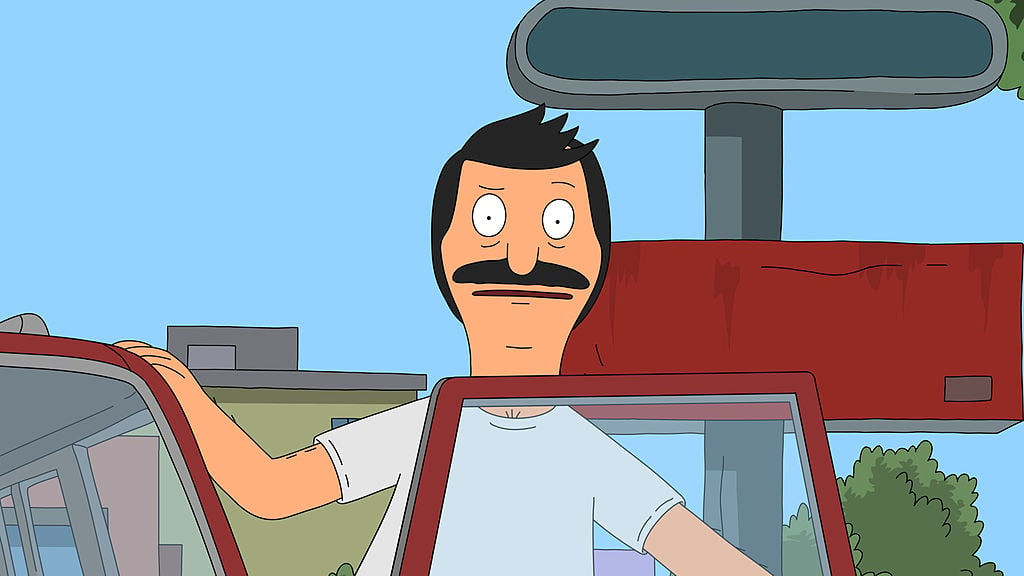 Bob is voiced by H. Jon Benjamin on 'Bob's Burgers'
Bob's voice on Bob's Burgers is distinctive because he is voiced by H. Jon Benjamin, a well-known voice actor. In addition to voicing Bob, Benjamin also voices the title character of FX's Archer. After voicing the main characters on two long-running animated TV shows, Benjamin's voice is instantly recognizable.
Benjamin has extensive work in the entertainment industry, and he has voiced characters on American Dad!, Family Guy, The Adventures of Puss in Boots, and Conan. As an actor, he has appeared in Parks and Recreation, Sex and the City, 22 Jump Street, and Master of None.
H. Jon Benjamin voices multiple characters on 'Bob's Burgers'
On Bob's Burgers, Benjamin does not just provide the voice for Bob Belcher. He is also the voice actor for nearly 30 characters on the show including Jimmy Pesto, Jr., Big Bob, Ms. LaBonz, Al, Peter Pescadero, and Matt of Boyz4Now.
RELATED: 'Bob's Burgers': A List of the Most Memorable Supporting Characters
"So, I would say out of those 30, there's like 11 of the exact same voice but just different characters," Benjamin told GQ. "I probably have the most fun with Ms. LaBonz, who's like a heavy-set, very jaded teacher who smokes."
Because Bob's Burgers has been running for so many seasons, the show has a supportive and dedicated fandom. Benjamin told GQ that the show's positive attitude and the heartfelt family bond at the center of the show are the reasons for its appeal.
"I think it's primarily because it tries very hard to not go cynical, and even sometimes when pitfalls occur within the family, there's always sort of a positive outcome, because the people in the family support each other in that way," Benjamin said. "So I think it's hopefully reflective of a lot of families, [and] for families who don't have that, it's probably a nice thing to watch."
How the actor differentiates his characters
Loren Bouchard, the creator of Bob's Burgers, praised Benjamin to GQ about how well the actor plays Bob on the show.
"[Jon] is uniquely able to express disdain and affection at the exact same time," Bouchard said. "He does it as Bob when he talks to his family, and he does it in life when he talks to his family. And when he talks to me. It's his gift and his curse."
Because Benjamin stars on two different animated shows, he has a process for how to set the characters apart even though their voices are the same.
"Bob I wear an apron; Archer a turtleneck… Bob is easy to do because all I have to do is sound put-upon… Archer is just this aggressive a**hole all the time, with some moments of vulnerability that are quickly dismissed or sublimated… I'm certainly a lot more like Bob now. I'm probably closer to Bob's age. I'm just tired."