Who Was Bob Barker's Wife? How They Met, Fell In Love, and Stayed Together
Find out how Bob Barker met the love of his life.
If Alex Trebek is the king of game shows to many, Bob Barker might be a close second. Despite being retired for many years, Barker is still synonymous with his work on The Price is Right. Throughout much of Barker's rise as a beloved game show host, he was joined by his wife, Dorothy Jo Gideon. Unfortunately, years into his successful game show career, Gideon passed away, but without her, Barker may have never reached the lengths he got to. 
Who is Bob Barker?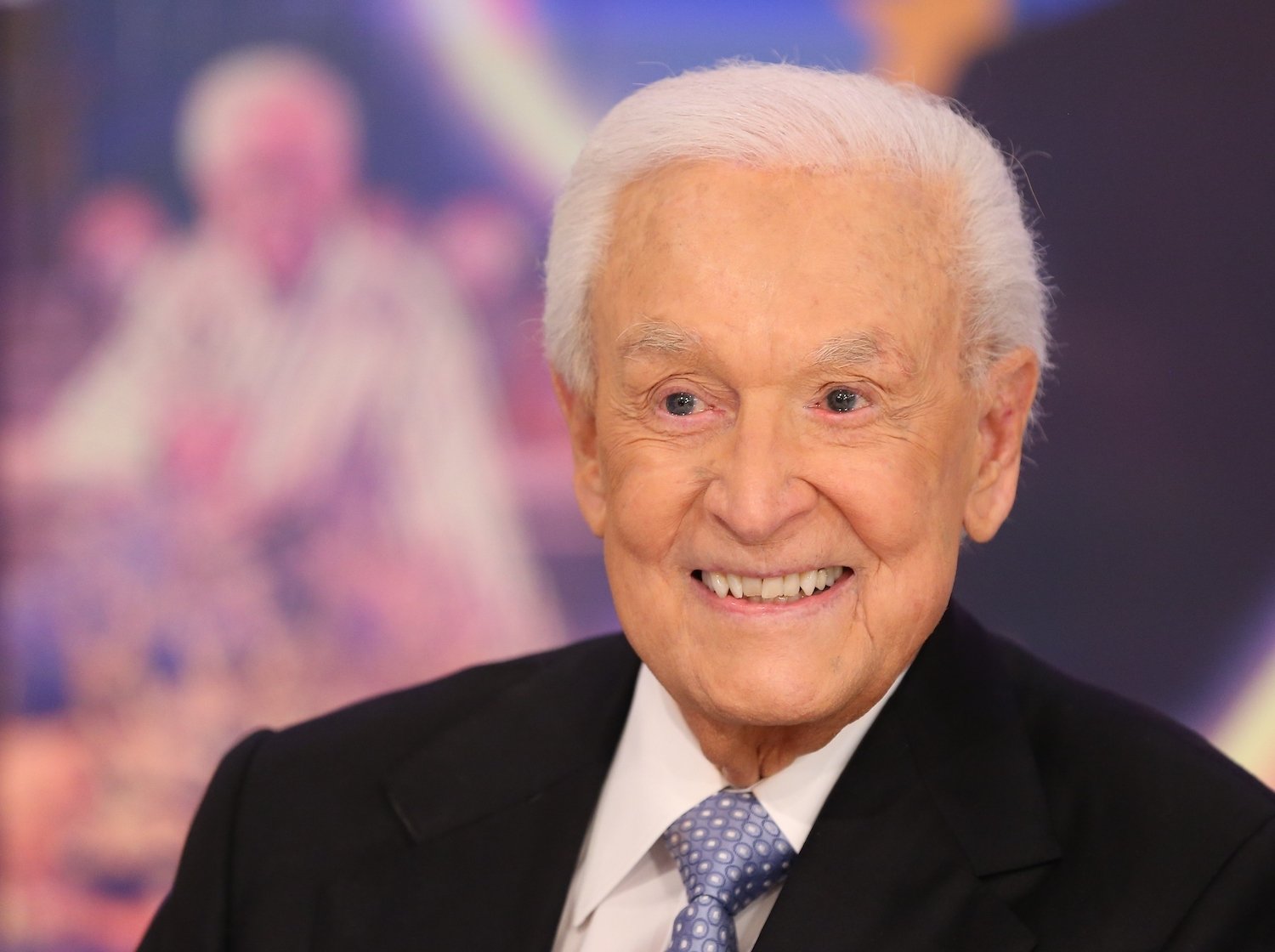 Barker tried his hand in the spotlight in many ways before settling on his role as a beloved television host. He trained as a fighter pilot in World War II, but he transitioned to a career in radio in the aftermath.
This caught the eye of Ralph Edwards, who was working on a game show called Truth or Consequences. The show involved a series of questions in which the contestants had to answer or complete a task to move on. 
The show was a hit. Around that same time, Barker was trying his hand at occasional acting gigs. One of his first non-radio, non-hosting gigs was a guest spot on Bonanza in 1960.
As the decade moved along, however, Barker became a bigger presence on televisions everywhere. Similar to Dick Clark, Barker made a career out of hosting all sorts of television gigs. 
His greatest role, however, came in 1972. That is when CBS decided to bring back the hit game show The Price is Right. Barker got hired on as the show's host, and for 35 years thereafter, he became a staple of morning game show viewing for people around the world.
While Barker got other acting gigs, hosting gigs, and appearances after this, his primary job was as the host of The Price is Right. Barker retired from the job at 85 years old in 2009, and save for television appearances since then, mostly stayed out of the spotlight. However, looking back at his career, and it could never have been without his late wife, Gideon.
Who is Dorothy Jo Gideon? 
Gideon and Barker's relationship goes back to the 1930s when they met at an Ella Fitzgerald concert in their teens. The pair dated for several years before finally saying, "I do," in 1945.
For the next 36 years, Jo Gideon saw her husband go from aspiring radio personality to a bonafide television superstar. Gideon, herself, was a commercial jingle singer whose voice was heard throughout the 50s, 60s, and 70s. 
From his early days with Truth or Consequences to the start of Price is Right, Jo Gideon was supportive of her husband. She inspired Barker to call for pets to be spayed and neutered at the end of every show. Unfortunately, tragedy struck in 1981. Gideon was diagnosed with lung cancer just six months before the disease took her life. A source close to Barker claimed he never was the same after that. 
"They were married 36 years, and she was the love of his life," the source told Radar. "He never remarried. He and Dorothy Jo were together since age 15, and he told me, 'I just felt there should only ever be one Mrs. Bob Barker.'"
To this day, a 96-year-old Bob Barker pays tribute to his fallen wife and savors every moment that he had with her. 
Bob Barker's tributes to his wife
Barker has been retired for over a decade now, but at 96 years of age, he's shown himself to be remarkably sharp and mobile. In September 2019, photographers caught the former game show host at his wife's grave, where he sat down, put down a bouquet, and paid his tribute to his wife nearly 40 years after her passing. 
Barker is a legend in the eyes of anyone who saw his work on the show. However, behind the scenes, Barker had a woman by his side who guided him through his early career. Since her death, however, her legacy was felt through her husband.