Who Was Dolly Parton's Original "Jolene?"
Dolly Parton's new Netflix anthology, "Heartstrings," features Julianne Hough as Jolene, inspired by the iconic Parton song of the same name. Who was Parton's original choice for the role, and who was the real-life Jolene?
"The songs that withstand the test of time are the ones that are written from the heart."
So says country legend Dolly Parton, playing the role of "Babe" in her upcoming Netflix anthology, Heartstrings. The Netflix Original Series, next up in Parton's multi-project Netflix deal after last year's Dumplin' with Jennifer Aniston, will premiere on Nov. 22, 2019. 
The series draws from details based loosely on Parton's own life, in addition to creative original narratives, to flesh out eight romantic and inspirational stories centered around famous Parton songs. The Heartstrings trailer recently dropped, and it looks like beloved songs "Two Doors Down" and "These Old Bones" will feature prominently.
But perhaps the most anticipated episode? "Jolene," of course, Parton's 1973 country classic that earned a spot on Rolling Stone's list of the "500 Greatest Songs of All Time." No one can forget the iconic, heartbreaking central line: "Jolene, Jolene, Jolene, Jolene/I'm begging of you, please don't take my man."
And Parton's most famous song wasn't pure fiction. In fact, the story behind "Jolene" held a deep personal significance to the music legend. Read on to learn more about who Dolly Parton's "Jolene" really was and which actor the country superstar first wanted to play the role in Heartstrings.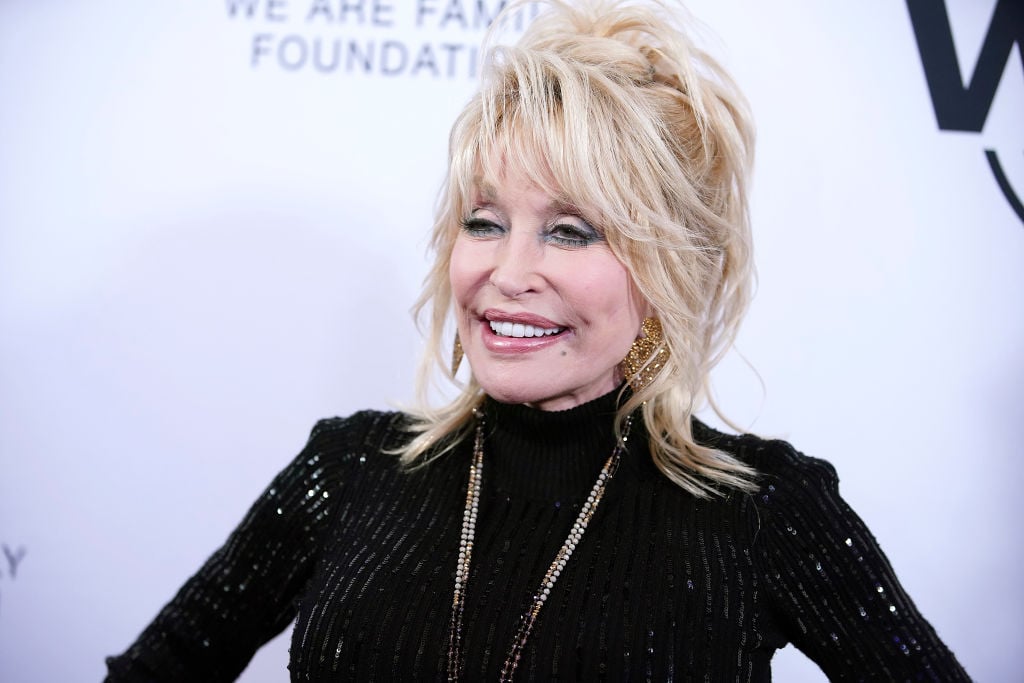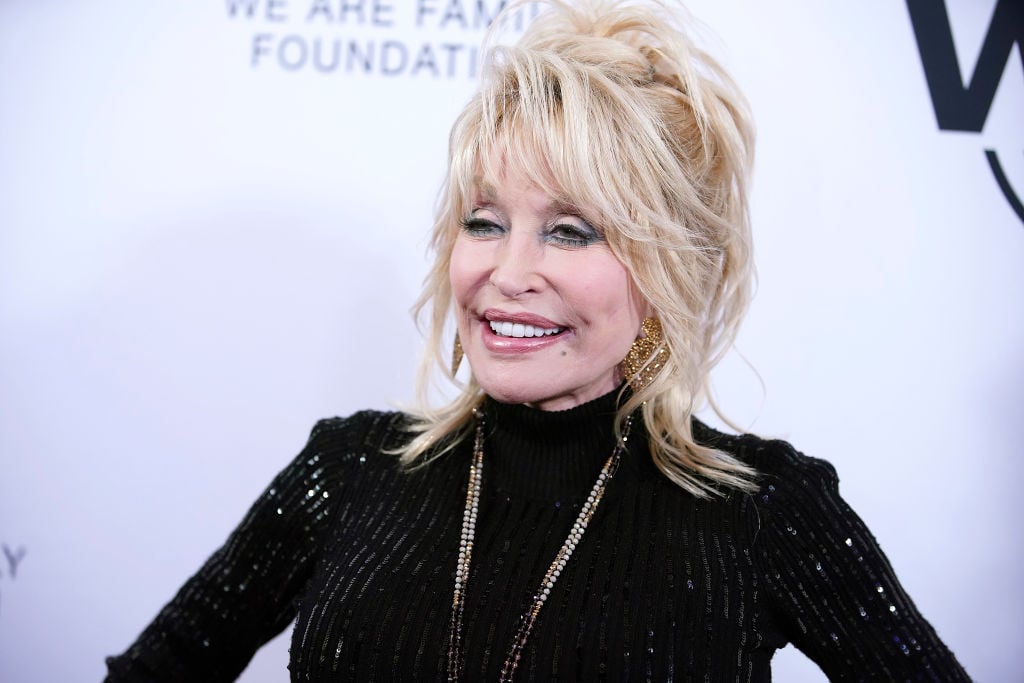 Miley Cyrus was the original actor Parton had in mind for the role of Jolene
Miley Cyrus, Dolly Parton's goddaughter, was the iconic songstress' first choice for her "Jolene" Heartstrings episode. Parton has a close relationship with Cyrus due to her relationship with her country singing dad, Billy Ray Cyrus, and even appeared on Hannah Montana back in the day. 
And it makes sense that Parton would select Cyrus to play the title role in the Heartstrings episode based on one of Parton's most legendary songs. Cyrus famously covered "Jolene" in her Backyard Sessions, and she and her godmother have teamed up to cover the song live more than once. 
Parton exclusively told Entertainment Tonight that she had had Cyrus in mind for the role, but that the singer ended up being too busy to take it on: "Years back when I used to think of Jolene, you know, before Julianne came on, I used to think… I'd love, Miley would have been great at that as well," she said. "But Miley was doing other things."
Julianne Hough will portray Jolene
Julianne Hough was ultimately chosen instead and will feature in the episode alongside Parton as "Babe." Parton said she went through a number of possibilities for the role before deciding on Hough, whom she described to Entertainment Tonight as "beautiful," "a great little actress," and "a great singer." 
Other well-known actors who signed on for the project include Ginnifer Goodwin, Delta Burke, and Kathleen Turner.
The real-life "Jolene" flirted with Dolly Parton's longtime husband
Dolly Parton's inspiration for "Jolene" in real life was twofold. A bank teller, she told NPR in a 2008 interview, used to flirt with her husband of over 50 years, Carl Thomas Dean, early in their marriage. The clerk, like the woman described in the song, was red-headed and green-eyed.
Parton told NPR of the real-world Jolene, "She got this terrible crush on my husband. And he just loved going to the bank because she paid him so much attention."
At a 2016 concert in New Jersey, Parton confessed to the audience that she still sometimes thought about Jolene. "I'm glad you remember Jolene. I've been trying to forget her for about 50 years," she revealed, as reported by A Taste of Country. 
She explained of the meaning behind the song, "It's about a girl who was trying to steal my husband when we first met. I put a stop to that, obviously."
Jolene's name came from a little girl at Parton's concert
The now-infamous, anonymous bank teller wasn't the only inspiration for "Jolene." Dolly Parton said she also selected the title of the song because of a little girl she met at a concert in the 1960s. 
In the 2008 NPR interview in which she described the flirtatious bank teller who partially inspired the song, Parton also shared the origins of the name itself. Parton told NPR that she saw a little girl from the stage in a late 1960s concert whose beauty struck her immediately. 
"And she had this beautiful red hair, this beautiful skin, these beautiful green eyes, and she was looking up at me, holding, you know, for an autograph," Parton said. 
"I said, 'Well, you're the prettiest little thing I ever saw. So what is your name?' And she said, 'Jolene.' And I said, 'Jolene. Jolene. Jolene. Jolene.' I said, 'That is pretty. That sounds like a song. I'm going to write a song about that.'" 
And, the story goes, that's how the song was born.
A British Columbia nurse came forward to suggest she inspired the song
Although it was never confirmed, a red-headed nurse from British Columbia came forward in 2016 to suggest that she thought she might be the girl who sought Parton's autograph so many years ago. 
The Canadian woman's name is actually Juline Whelan, and she said her name was often misheard. She was 10 years old and on a trip to Disneyland with her parents when she remembered meeting Dolly Parton at a concert. 
As reported by CBC News, Whelan said she discovered that she might be the girl in question when she Googled the origin story for the famous song. "I was 10 and I went up to her and got an autograph, and I have red hair, green eyes and white skin," she said. "I'm like 'OK,' and slowly I started to put the pieces together."