Who Was Dr. Phil's First Wife?
Dr. Phil McGraw is a mainstay on daytime television. The talk show host is well-known for his solid marriage to wife Robin McGraw. The couple has been married for over 40 years, raised two sons (Jay and Jordan McGraw) together, and built multiple business empires together. Robin has also famously attended every one of her husband's Dr. Phil tapings since the show began in 2002.
But, as strong as Dr. Phil's marriage seems, Phil McGraw was actually married before. His brief marriage to an ex-wife is rarely talked about, but his ex had plenty to say after the split about why they annulled their union.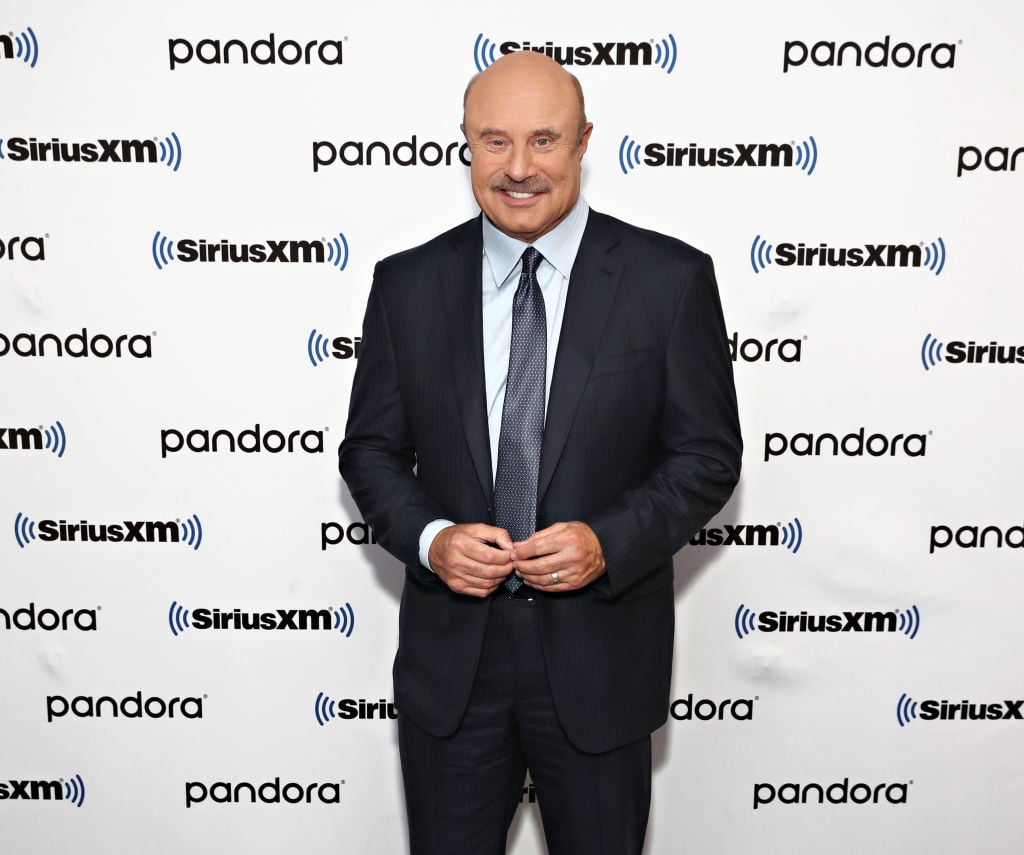 Phil McGraw met Debbie Higgins as a teenager
Phil McGraw and his first wife, Debbie Higgins, were high school sweethearts in their hometown in Kansas. McGraw was a high school football player who went on to play college ball, while Higgins was a cheerleader and homecoming queen.
People who knew the couple said they were inseparable as teens. They graduated from high school in 1968, and Higgins moved with McGraw to Lubbock and then to Topeka as he began to build his career.
The pair married on Nov. 27, 1970, at a Presbyterian church in Roeland Park, Kansas, when both Higgins and McGraw were just 20 years old. They separated after approximately two years and had their marriage officially annulled by 1973.
The marriage lasted only three years
In an interview with the Kansas City Star years after their annulment, Higgins said that McGraw was a "kind and sensitive" high school boyfriend before he got to know Oprah Winfrey or began his career on Dr. Phil. However, once they married, she claimed things changed.
McGraw's first wife referred to him as "domineering" and said he wanted her to stay home and take care of the household, as well as to maintain her looks, rather than help with the family business. Higgins claimed at the time that his domineering ways made her anxious, like a "tightly coiled spring."
Higgins claimed McGraw was unfaithful
Higgins also claimed that McGraw had a "roving eye" and was unapologetic about his infidelity when she confronted him. She ultimately called things off, she claimed, because he wouldn't promise to stop seeing other women.
When she was interviewed by the Kansas City Star in 2002, Debbie Higgins (then Debbie Higgins McCall) was a liquor store manager in a Kansas City suburb.
She also worked as a film editor and built a career for herself over the years, although she maintained a relatively quiet life and did not do any other interviews about her ex-husband. She sadly died of cancer, according to her beloved brother, and became a mother to a daughter, Marci McCall.
Phil McGraw never confirmed or denied his ex-wife's claims. Instead, he said only that he was a football player and she was a cheerleader, and there was social pressure at the time to take the next step by getting married.
Dr. Phil married Robin McGraw in 1976
After his legal separation from Higgins and while the annulment process was underway, McGraw began dating his future bride, Robin Jo Jameson, who became Robin McGraw.
Dr. Phil married Robin in 1976, three years after his annulment from his first wife.