In 2020, Americans have been taking a hard look at some of the parts of our culture with racist origins and examining whether they still belong in our society. This has included things like Aunt Jemima's breakfast products and movies that romanticize slavery — namely, the 1939 film Gone with the Wind.
For decades, Gone with the Wind was a beloved movie that told a romantic story in the antebellum South. It won 10 Academy Awards, including a historic win by Hattie McDaniel for Best Supporting Actress.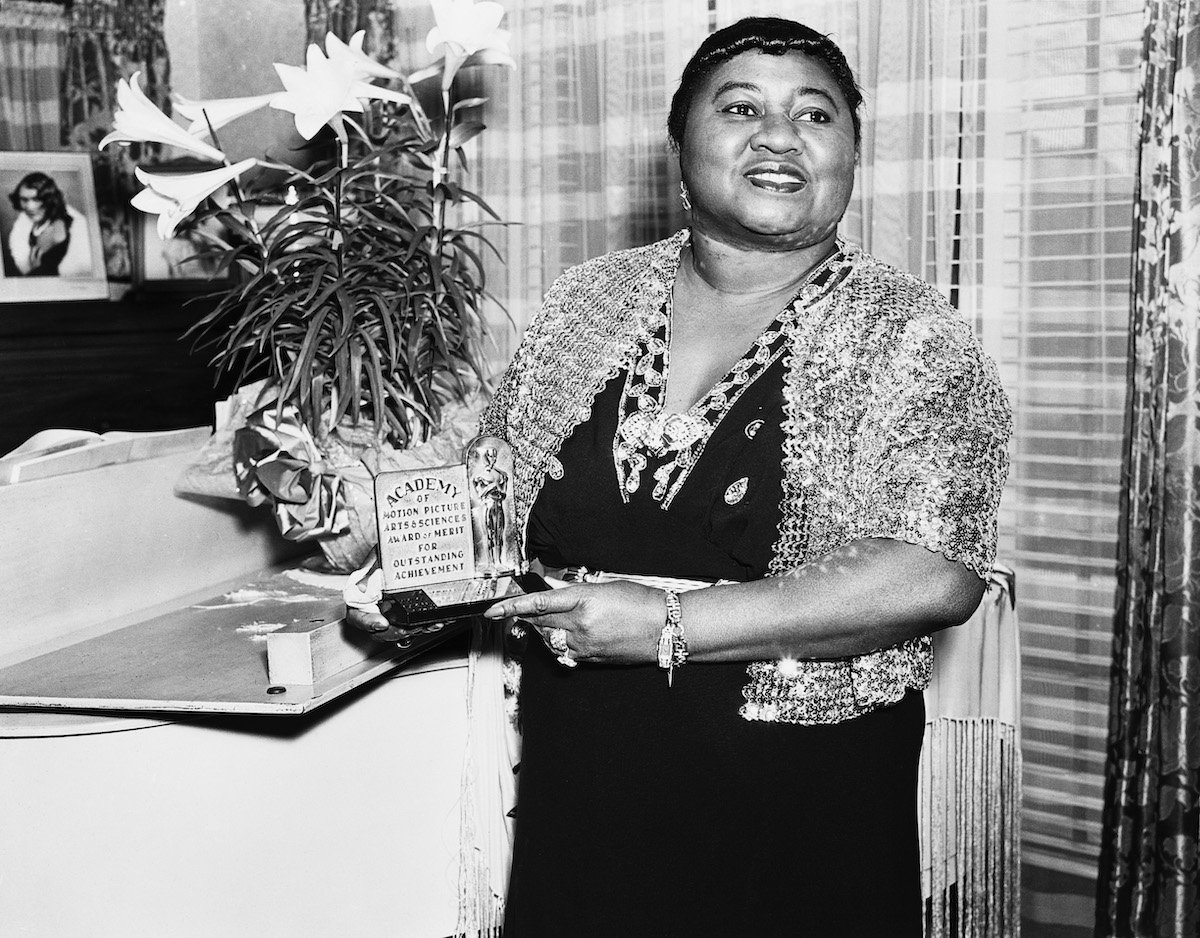 Hattie McDaniel made history for Black people 80 years ago
The hashtag campaign #OscarsSoWhite shed light on the lack of diversity among nominees and winners at the Academy Awards. It's hard to believe that it's been 80 years since Hattie McDaniel won the Academy Award for her role as the Mammy in Gone with the Wind.
When McDaniel won the Oscar in 1940, she was the first Black person to ever win an Academy Award. The next Black Oscar winner wouldn't come for another two decades, when Sydney Poitier won the Best Actor award for Lilies of the Field.
When Mo'Nique won an Oscar for Best Supporting Actress in 2009's Precious, she shouted out McDaniel and her contributions in a world that was not willing to celebrate her as a well-rounded actress. "I want to thank Miss Hattie McDaniel for enduring all that she had to so that I would not have to," Mo'Nique said. She even wore a white gardenia in her hair as a tribute to McDaniel, who did the same when she accepted her award in 1940.
Hattie McDaniel was typecast as the 'mammy' or 'maid'
Despite her groundbreaking success as a Black woman at the time, McDaniel was still relegated to minor roles for the rest of her acting career. There were very few speaking roles for Black women on-screen at the time, and those that were in movies and shows were likely some sort of domestic servant, maid, or "mammy" — a Black wet nurse who took care of white children.
McDaniel continued to act throughout the 1940s, but her roles never want past that of a maid. McDaniel played a domestic servant in films such as 1942's In This Our Life and The Male Animal, 1943's Thank Your Lucky Stars (for which she received a glowing review in TIME magazine), 1944's Since You Went Away, 1946's Song of the South, 1948's Mickey, and 1949's Family Honeymoon.
Song of the South, in particular, has been the subject of renewed criticism in recent months because of its racist undertones. Former Disney CEO Bob Iger declined to bring the movie to its Disney+ platform or any home video release. The movie was the basis for Disney's Splash Mountain amusement park ride, but the attraction is now being redesigned with a Princess and the Frog theme.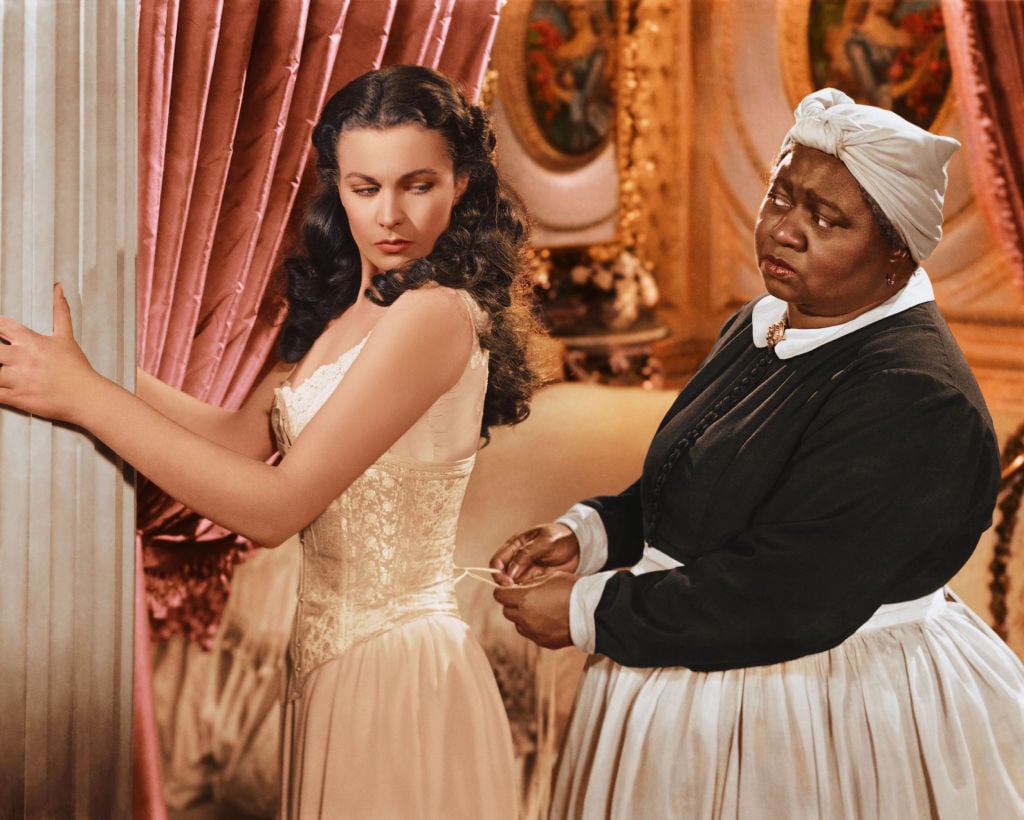 RELATED: 'Gone With the Wind' Is Gone From HBO Max After a Prominent Request Was Made in an Op-Ed
Hattie McDaniel faced harsh treatment from white people — and Black people
Even with an outstanding performance in a wildly popular movie, McDaniel was still treated like a second-class citizen. She was unable to attend the premiere of Gone with the Wind in Atlanta because it was held at a whites-only theater. At the Oscars ceremony in Los Angeles, she sat at a segregated table at the side of the room; the hotel where the ceremony was held was for whites only, but they allowed her in as a favor. When she died in 1952, her final wish was to be buried in Hollywood Cemetery, but she wasn't allowed because the graveyard was restricted to whites only.
In addition to the treatment she faced from white Hollywood counterparts, McDaniel was also criticized by civil rights groups such as the NAACP. They wanted McDaniel and other Black actors to refuse parts in movies unless they were given more substantive roles that didn't play into harmful racist stereotypes. She was lambasted as an "Uncle Tom" and blamed for making Black oppression worse rather than better.
"Why should I complain about making $700 a week playing a maid?" McDaniel reportedly said at the time. "If I didn't, I'd be making $7 a week being one."
Hattie McDaniel made history offscreen too
In addition to contributions to film, McDaniel made history in other areas of entertainment as well. She became the first Black actor to star in her own radio show with the sitcom series Beulah; she also was the first Black woman to sing on the radio, having recorded several blues tracks in the late 1920s. Beulah was adapted into a TV show, making McDaniel the first Black woman to star in a sitcom, and Beulah became ABC's first hit sitcom.
Today, McDaniel has two stars on the Hollywood Walk of Fame — one for her contributions to film and one for her radio work.