Who Was in The Helicopter with Kobe Bryant When He Died?
It's been over 24 hours and people are still having a hard time believing that Kobe Bryant is really gone. On Sunday, news broke that Bryant and his daughter, Gianna had been involved in a horrific helicopter crash that killed all nine people on board.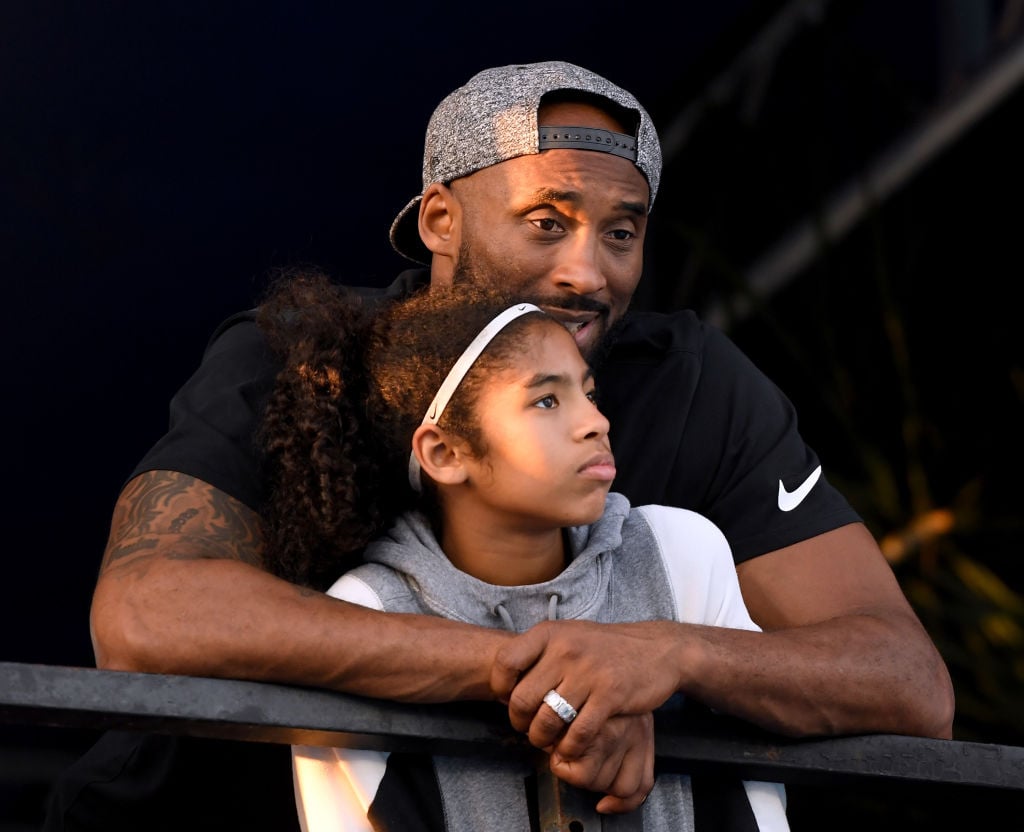 During some media outlets' rush to cover the story, there was a lot of incorrect information swirling around. The biggest thing that sites had conflicting information about was who was actually on board the helicopter. Now, the names of the nine victims have been released.
What happened to Kobe Bryant?
On Jan. 26, Bryant was traveling to the Mamba Academy near Thousand Oaks, California when the crash occurred. At 9:47 am, police were called to the scene of a helicopter and bushfire. When first responders arrived eight minutes later, the fire was still going. It took them an hour to put out all of the flames.
Who was onboard?
Nine people died in the helicopter crash. Bryant, along with his daughter, were the first two victims to be named. In addition, Alyssa Altobelli, one of Gianna's teammates, was also in the helicopter with her parents, Keri and John Altobelli. John was a baseball coach at Orange Coast College. The Altobellis leave behind another daughter and son, Alexis and J.J.
"He truly personified what it means to be a baseball coach," Orange Coast College's athletic director, Jason Kehler, said of John in a statement. "The passion that he put into the game, but more importantly his athletes, was second to none — he treated them like family."
Christina Mauser, an assistant coach at Harbor Day School, was also onboard. She had worked with Bryant previously on a clinic for WNBA players. Her husband gave a public statement about her passing.
"My kids and I are devastated. We lost our beautiful wife and mom today in a helicopter crash. Please respect our privacy. Thank you for all the wishes they mean so much," Matt Mauser wrote on Facebook. 
Sarah Chester and her daughter, Payton Chester, were also killed in the crash.
"While the world mourns the loss of a dynamic athlete and humanitarian, I mourn the loss of two people just as important," Todd Schmidt, the principal of the elementary school that Payton attended wrote, according to the New York Times. "Their impact was just as meaningful, their loss will be just as keenly felt, and our hearts are just as broken."
The pilot, Ara Zobayan, was one of the last names to be released. Zobayan was a commercial helicopter pilot and certified flight instructor. He had been flying in Southern California for 20 years at the time of the crash.
Basketball players mourn Kobe Bryant
While the world is mourning the loss of Bryant, those who knew him personally are experiencing grief on a whole other level.
"There are no words to express the pain I'm going through now with this tragic and sad moment of losing my neice Gigi & my friend, my brother, my partner in winning championships, my dude and my homie. I love you and you will be missed," former Los Angeles Laker Shaquille O' Neal wrote on Instagram. "My condolences go out to the Bryant family and the families of the other passengers on board. IM SICK RIGHT NOW!"
Dwyane Wade also sent his condolences.
"RIP Kobe + GiGi ❤️💔 I know you said keep going but today we can't,
he wrote. "We love you and we're gonna miss you brother."