Who Was the First Commoner to Marry into the British Royal Family?
Kate Middleton, Meghan Markle, and Jack Brooksbank aren't the first commoners to marry into the royal family. Despite it initially being frowned upon, a handful of princes, princesses, and even a king married commoners. And while it might seem like the new norm — especially since the king or queen no longer arranges marriages — the first time it happened in the modern British royal family was in 1937, and it didn't happen again until 1960. So, who was the first commoner to marry into the British royal family? We uncover the details, plus other commoners that married princes and princesses, ahead.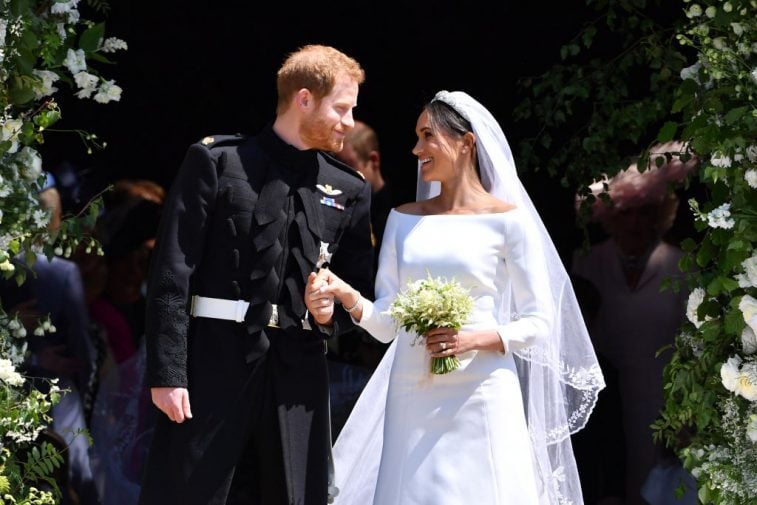 The first commoner to marry royalty in modern times
Marrying a commoner is a lot more accepted today than it once was. However, that didn't stop members of the royal family from doing it. Some even risked their high-ranking role in the family to be with the ones they loved.
Before 1937, members of the royal family married British nobility and were often set up by the king or queen. And, strangely enough, some of the brides and grooms were related — and still are (hello Queen Elizabeth II and Prince Philip!). That said, the modern family would be nothing like it is today if it weren't for King Edward VIII and Princess Margaret — two royal that married commoners when it wasn't as widely accepted.
Keep reading to find out more about King Edward VIII, Princess Margaret, and a few other royals that married commoners.
Wallis Simpson and King Edward VIII
When Queen Elizabeth II's uncle, King Edward VIII fell in love with Wallis Simpson, a constitutional crisis occurred. However, his love for the American divorcee was stronger than his interest in ruling, and he abdicated the throne after less than one year. In December 1936, King George VI ascended the throne, and King Edward VIII married Wallis Simpson in 1937. The two were exiled from the royal family but were accepted back after their deaths. They received proper funerals at St. George's Chapel and burials at the Royal Burial Ground at Windsor Castle.
Antony Armstrong-Jones and Princess Margaret
Antony Armstrong-Jones and Princess Margaret's marriage was a major turning point in the modern royal family. According to reports, he made history as the first British commoner to marry a king's daughter in 400 years. The famous photographer and queen's sister married on May 6, 1960, at Westminster Abbey. And although some critics did not approve of the marriage, the royal couple was accepted by the public and lived at Kensington Palace together. They had two children together and were married for 18-years before divorcing in 1978.
Mark Phillips and Princess Anne
In 1973, Princess Anne married Captain Mark Phillips, an English Olympian, and commoner. Following their nuptials, the royal couple had two children together, Peter and Zara Phillips. However, according to several reports, they both had romantic involvements outside of their marriage and, as a result, later divorced in 1992 after three years of separation.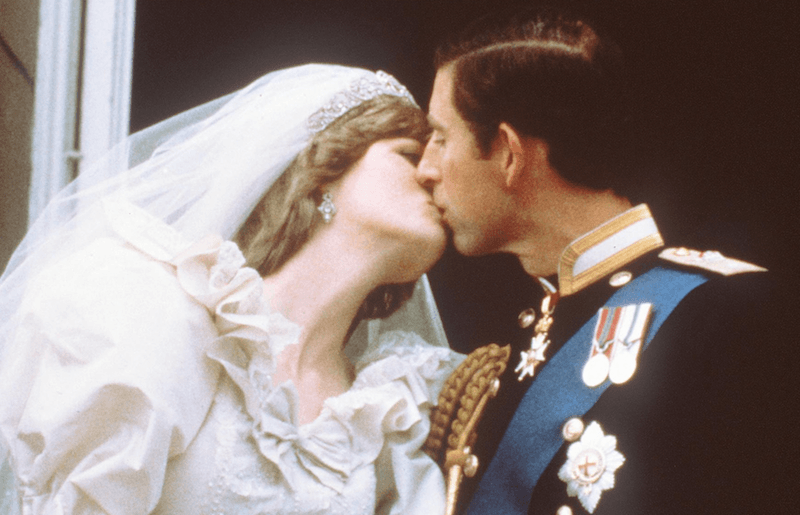 Princess Diana and Prince Charles
Despite her ritzy, upper-class upbringing, Princess Diana was technically a commoner when she married Prince Charles. And, she made sure to introduce the normalcies of her upbringing to the royal family by way of her two sons, Prince William and Prince Harry. To this day, the two princes try to incorporate a mix of commoner and royalty into their lives, thanks to their mother.
Sarah Ferguson and Prince Andrew
If it weren't for Princess Diana, her commoner girlfriend, Sarah Ferguson might not have married into the royal family. The Duchess of York was allegedly set up by the late Princess of Wales, and they married in 1986. After ten years of marriage, they divorced in 1996. However, they remain close friends and allegedly still share a home.
Timothy Laurence and Princess Anne
Following her divorce from Captain Mark Phillips, Princess Anne married her lover, Sir Timothy Laurence. Although he was a commoner, Laurence had a close connection to the royal family, as he was Equerry to the queen for several years. The two married on December 12, 1992, and are still together today.
Sophie Helen Rhys-Jones and Prince Edward
Prince Edward also married a commoner. Sophie Helen Rhys-Jones and the queen's youngest son began dating in 1993 and announced their engagement in 1999. The two married on June 19, 1999, at St. George's Chapel at Windsor Castle. They have two children together, Lady Louise Windsor and James, Viscount Severn.
Camilla Parker Bowles and Prince Charles
Following his divorce from Princess Diana, Prince Charles continued to see his mistress, Camilla Parker Bowles. And, although their relationship has seen a lot of controversies, the public has grown to love the commoner-turned-royal. The two married in a civil ceremony on April 9, 2005, at Windsor Guildhall.
Kate Middleton and Prince William
On April 29, 2011, millions watched at the future King of England and his commoner bride, Kate Middleton said: "I do." Since then, the world has fallen in love with Kate Middleton, as she has become a prominent member of the royal family. From her parenting style to her personality, the public loves the breath of fresh air she brings to the notoriously stuffy British royal family.
Meghan Markle and Prince Harry
For the last American that married into the British royal family (Wallis Simpson), things didn't end well. However, Meghan Markle is different. Much like her sister-in-law, Kate Middleton, Meghan Markle won the public over immediately. And, with less than six months of royalty under her belt, she has already proven to be an integral part of the royal family. Meghan Markle and Prince Harry married on May 19, 2018, at St. George's Chapel at Windsor Castle.
Jack Brooksbank and Princess Eugenie
The latest commoner to marry a royal? Jack Brooksbank. The future royal is set to marry Princess Eugenie on October 12, 2018, at St. George's Chapel at Windsor Castle.
Check out The Cheat Sheet on Facebook!