Who Was the First Royal Couple To Kiss on the Buckingham Palace Balcony?
Royal couples sharing a public kiss following their wedding ceremony has become something we're accustomed to seeing now and what fans expect to see after the newlyweds tie the knot. Prince Harry and Meghan, Duchess of Sussex kissed in front of St. George's Chapel following their nuptials and so did Princess Eugenie and Jack Brooksbank.
Before that, we've seen a few other couples including Prince William and Catherine, Duchess of Cambridge smooch (twice) on the royal balcony outside Buckingham Palace. But which royals started this tradition that will likely be followed for years to come? Read on to find out who that was and if their kiss was planned or spontaneous.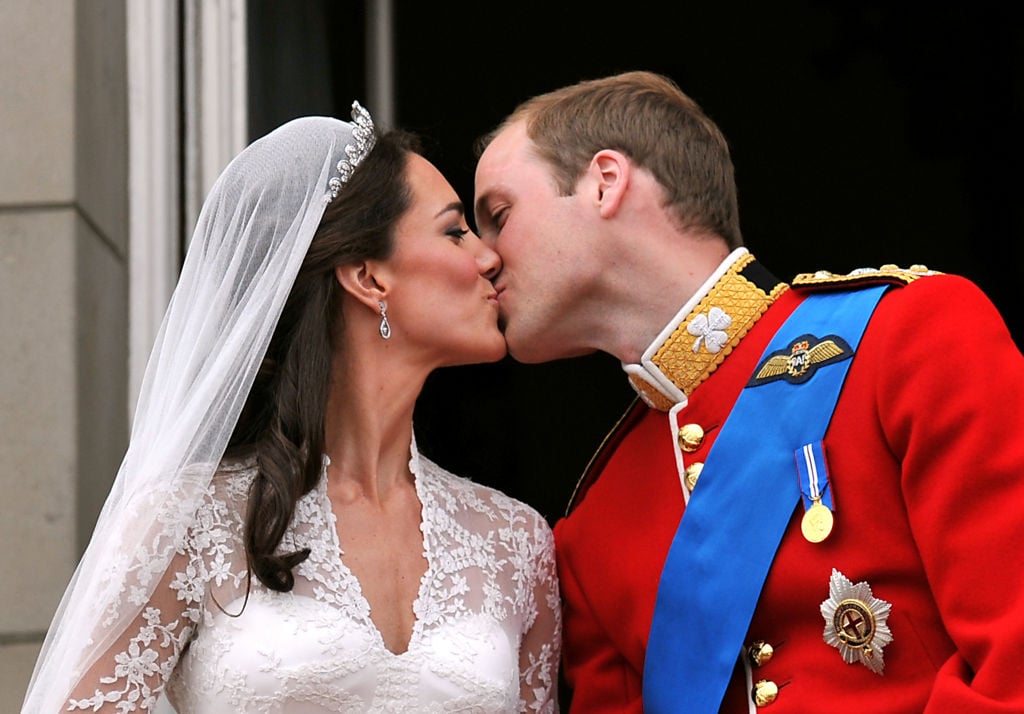 First couple to share a kiss on the balcony and was it their idea?
Members of the royal family have been making appearances on the Buckingham Palace balcony following their nuptials for many years.
According to Britain Magazine, the first to go out on the balcony after getting hitched was Queen Victoria when she and Prince Albert wed way back in 1840. But those two didn't dare lock lips in front of the public then.
Neither did Queen Elizabeth's parents when they said "I do" or the queen herself when she and Prince Philip were married or Princess Margaret after her wedding. Royals didn't start kissing on the balcony until Prince Charles and Princess Diana did it in 1981, which was 141 years after the family started showing up on the balcony post-wedding.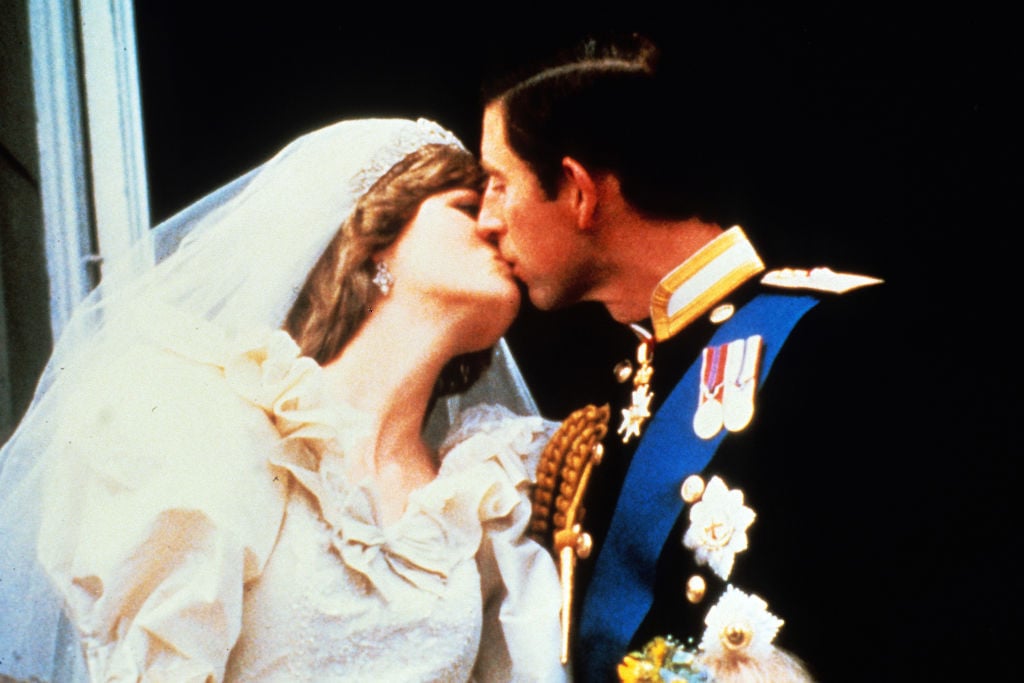 That kiss wasn't part of the plan though. It was actually the heir apparent's younger brother, Prince Andrew, who urged Charles to kiss his bride.
"On the palace balcony later, it was Andrew who was responsible for that kiss," royal biographer Andrew Morton revealed. "As bride and groom waved happily to the hundreds of thousands thronging outside the palace, Andrew urged Charles: 'Give her a kiss!' Big brother obliged."
Andrew and Fergie planned their kiss to rebel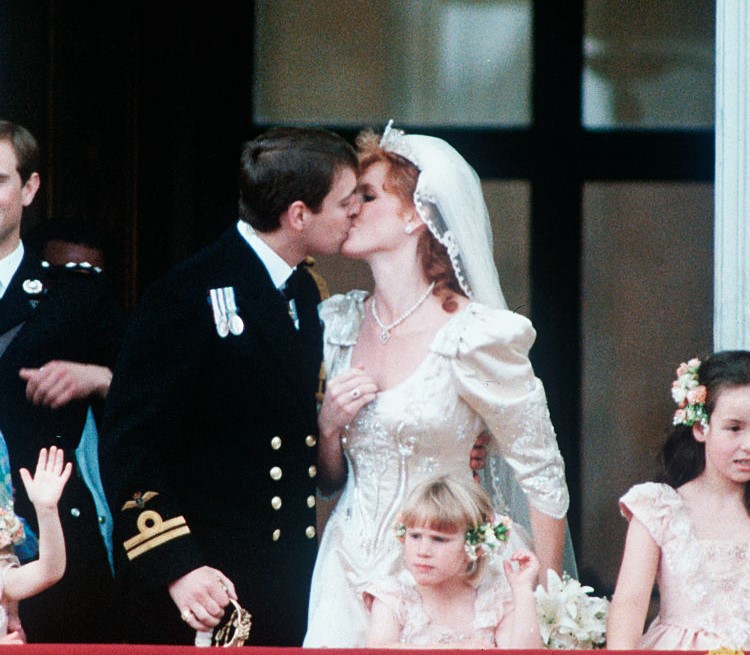 Five years after Charles and Diana delighted fans everywhere when they locked lips, Prince Andrew and Sarah, Duchess of York did the same.
Following their lavish ceremony at Westminster Abbey, they made their way onto the balcony and smooched while the crowd assembled outside cheered. But Fergie admitted that they were told not to do so beforehand.
"Everyone told us not to kiss on the balcony, so we did it deliberately," the duchess told Oprah Winfrey in the docuseries Finding Sarah: From Royalty to the Real World.
Some pointed out that Andrew and Fergie's kiss seemed more passionate than Charles and Diana's peck.
"That was one hell of a kiss! We both were so in love," Fergie said. "We had three dinner dates one weekend and we got married. I absolutely worshipped him."
Sarah and Andrew divorced in 1996, the same year Prince Charles and Princess Diana did.
Read more: British Royal Family Fans Vote For Their Favorite Royal Wedding