Who Was Will Smith Married to Before Jada Pinkett Smith?
Jada Pinkett Smith is known for her marriage to fellow actor, Will Smith, sometimes more so than her acting career. The two have been the poster children of how to balance successful careers and family. They have also broken the stigma that Hollywood marriages don't last, as they've been married for over 20 years.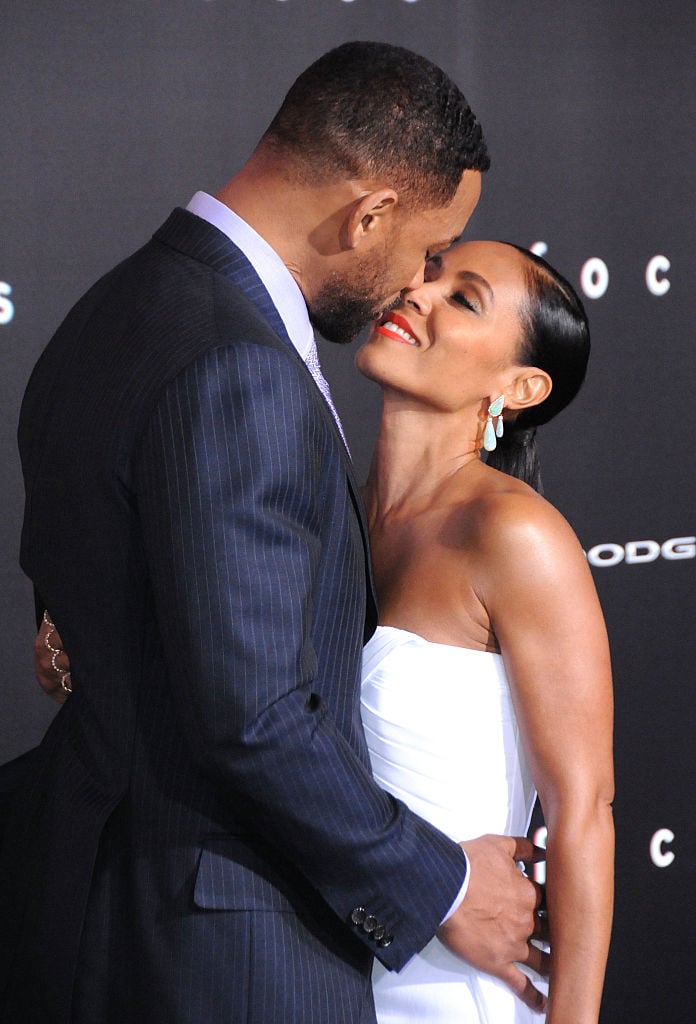 Before Smith's marriage to Pinkett, there was another lady in his life. Smith and his first wife, Sheree Fletcher, were married for three years. All three now successfully co-parent and have a beautiful blended family but it took trial and error to get there. Zampino has been more open and public in recent years about her time as a former Mrs. Smith.
Will Smith marriage to Sheree Zampino
Will Smith met his first wife, Sheree Zampino, very early on his career. The way that the two met was ironic and would eventually lead him to his current Jada. Smith was infatuated with Jada Pinkett, who at the time was working on the hit show, A Different World.
He showed up on the set of the show one day determined to meet Pinkett but ran into Zampino, who was on set visiting a friend. Smith asked Zampino's friend for her number instead of Pinkett's and called her, starting their relationship.
The two dated as Smith's career skyrocketed. They married in 1992 and had their son, Trey, who was born shortly after. Smith's fame grew more and more while he starred on The Fresh Prince of Bel-Air and things with he and Zampino began to crumble.
Will Smith and Sheree Zampino split and he remarries
As Smith's popularity grew, Zampino says their marriage suffered. She pulled the plug in the most unromantic way, filing for divorce on Valentine's Day. She later attributed their divorce to being too young to understand marriage.
She said on her Facebook page in a video, saying, "Our marriage ended because we were so young… It's just a lot of responsibility. Marriage is not easy. Especially at that age." She later elaborated on her reasoning in an interview with Hollywood Unlocked. "Will was becoming bigger and bigger with his career," she said. "I'm becoming smaller and smaller and smaller."
Zampino also said that being married to a star came with responsibilities she did not want. She explained that Smith's career required too much of his time and she did not want to sacrifice herself for his stardom. They divorced in 1995. Both moved onto other partners. Smith married Jada Pinket in 1997 and had two other children, and Zampino married NFL star, Terrell Fletcher in 2007. Zampino and Fletcher later divorced.
Will Smith and Jada Pinkett Smith co-parent with Sheree Zampino
The Smiths and Zampinos have a beautiful blended family now, but it wasn't always the case. Zampino spoke openly with Pinkett-Smith on her Facebook talk show, Red Table Talk, about the difficulties that occurred at the beginning of their relationship. "My entry point to motherhood was co-mothering with Sheree," Pinkett-Smith explained. Zampino was not her biggest fan and let it be known, feeling as if Pinket-Smith often overstepped her boundaries, especially because she began dating Smith in the middle of their divorce.
Zampino admitted that Pinkett-Smith's love for her son, Trey, was the turning point for her in the way she viewed their relationship. "[Trey] wanted to get you a candle, that was a turning point for me," she explained. "Because I did see your heart with Trey."
Trey considers Pinkett-Smith his "bonus mom" and they all act like a loving family. The blended family even travel together, spend birthdays and holidays together and babysat each other's children along the way.
Thankfully, all is well in the blended Smith household!