Who Went Home on 'The Bachelor' Episode 10? Peter Weber's Final Two Picks Are Officially Revealed
Peter Weber finally picked his final two on The Bachelor Season 24. The "Women Tell All" special kicked off where the week 9 episode left off — with Hannah Ann Sluss and Victoria Fuller waiting for Madison Prewett to show up at the elimination ceremony. Then what happened next had host Chris Harrison calling it "one of the most emotional rose ceremonies." So who went home on The Bachelor Episode 10? Weber let his heart take the reigns.
[Spoiler alert: The Bachelor Season 24, Episode 10.]
Did Madison eliminate herself in 'The Bachelor' Episode 10?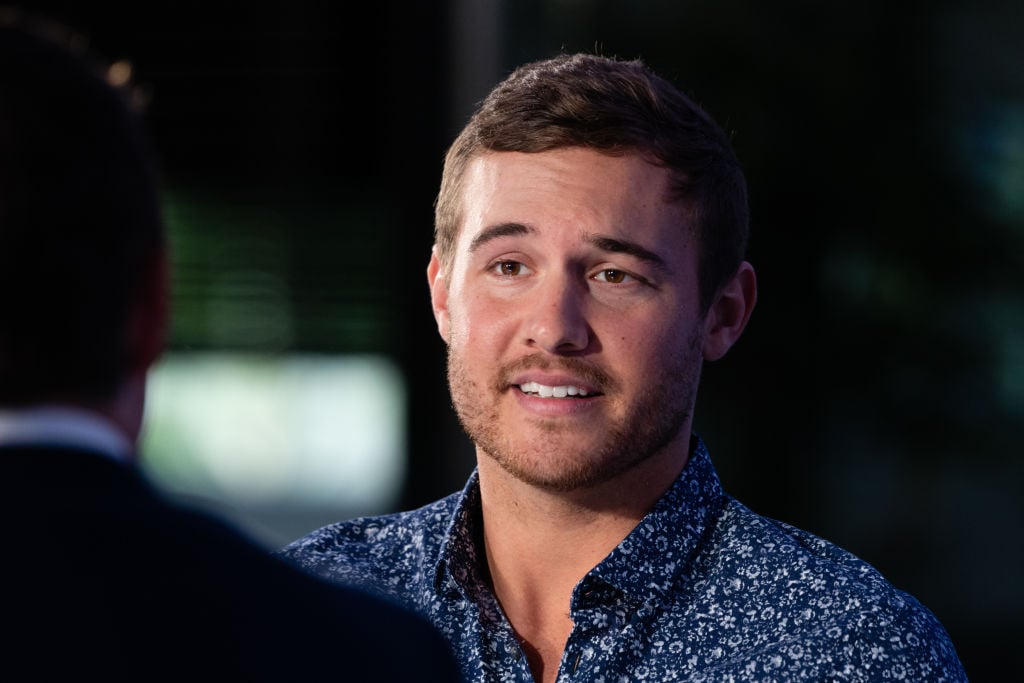 The Bachelor Week 10 episode opens with Victoria F. and Hannah Ann getting ready for the rose ceremony elimination. Victoria F. tells the cameras her love with Weber is pure and she is just happy to be with him. Meanwhile, Hannah Ann hopes she can continue falling in love with Weber and dive in deeper.
That said, it seems Hannah Ann admits she feels worried. "I know he's building with other women," she says. "So I still don't know what's on his mind."
Ahead of the rose ceremony, Harrison and Weber reflect upon the previous week. The bachelor had two amazing dates with Victoria F. and Hannah Ann. But Madison left early because he was intimate with other contestants after the Auburn alum asked him not to.
Still speaking with Harrison, Weber is clearly emotional and cries. He feels horrible about Madison and at this point, he doesn't know who will be sent home.
"This could be it right now. I've never gone in with no idea with what's going to happen," Weber says. "I can see all three of these women as my wife."
Fast-forward to the rose ceremony arrivals — only Hannah Ann and Victoria F. show up. They both share how they're feeling about their relationship with Weber. And on the surface, everything seems perfectly fine. Then two contestants stand outside as the wind gusts by. Where is Madison?
Finally, after a few more awkward moments, she arrives. Madison didn't leave Weber after their overnight date abruptly ended. She tells Harrison that she was falling for Weber. But after the bachelor's confession, Madison is just as confused as he is.
Who goes home on Peter Weber's season of 'The Bachelor' Episode 10?
When The Bachelor Episode 10 rose ceremony beings, Weber breaks down in front of Hannah Ann, Victoria F., and Madison. He then starts breathing heavily and you can just feel his nerves through the screen.
"I'm so grateful for our relationship. You all have a little piece of my heart," Weber says. He admits the elimination ceremony is "destroying" him.
First up, Weber gives a rose to Hannah Ann. She gladly accepts and they hug for a long time. Then Weber calls out Madison's name. He still looks uncertain and Madison also appears taken aback. She takes a second to walk up to Weber.
"Will you accept this rose?" Weber asks. He's scared she'll say no. And quite frankly, so are we.
"Yeah," Madison says quietly. It's a tense moment and even Weber notices. "Are you sure?" he asks weakly. But she means it. Madison and Weber hug.
Now Weber has officially picked his final two on The Bachelor — Madison and Hannah Ann. This means Victoria F. goes home. When Weber walks Victoria F. out, he reassures her their relationship was "real" and says he was truly falling in love with her. However, his feelings towards the other two women were stronger. Meanwhile, Victoria F. is speechless through her final moments.
"It is what it is. I'm just sad," Victoria F. says in her exit interview. "I was just hoping to find love. Isn't that what anyone's hoping for?" She also believes Madison's conversation with Weber could have influenced his decision.
Regardless, The Bachelor continues. When Weber returns to Madison and Hannah Ann, he reveals his family is already there. "I can't wait to share that time with you and my family," he says.
Then Madison gives a few words to conclude The Bachelor Episode 10 rose ceremony. "Here's seeing if love can conquer all," she says. The finale couldn't come sooner. Tune in on March 9 and 10 on ABC.
Read more: 'The Bachelor' 2020: Did the Producers Ruin Peter Weber's Season?