Who Went Home on 'The Bachelor' Episode 9? Peter Weber's Fantasy Suites Week Ends In a Shocking Revelation
Fantasy Suites week shook things up on The Bachelor Season 24, Episode 9. Peter Weber took his final three women — Madison Prewett, Hannah Ann Sluss, and Victoria Fuller — to Gold Coast, Australia. But it wasn't exactly the romantic getaway everyone had hoped. So who went home on The Bachelor Week 9? Weber may be in over his head.
[Spoiler alert: The Bachelor Season 24, Episode 9.]
Peter Weber falls deeper for Hannah Ann Sluss and Victoria Fuller in 'The Bachelor' Week 9
In The Bachelor Week 9, Weber showered Hannah Ann and Victoria F. with plenty of love. First up, Hannah Ann and Weber go jetskiing and they have a blast. They open up to one another, going over hometowns. Hannah Ann reassures the bachelor she believes in their relationship and will always be there for him. Weber reciprocates and tells her he's falling in love.
Then in the evening portion, Weber invites Hannah Ann to the Fantasy Suite. Of course, she accepts. The pair shares a few sweet moments together as they explore their extravagant room. Then things start to heat up and eventually, cameras stop rolling.
Next is Victoria F. Weber takes her on a helicopter ride. And of course, both parties hope they can get past the previous week and their lack of communication skills. Luckily, at the dinner portion, Weber and Victoria F. talk it out.
At first, Victoria F. isn't able to convey what holds her back. She brings up an old relationship. Then when Weber presses on her to share further, she puts up her defenses. She's frustrated because he doesn't know what he wants. Even so, Weber explains he just needs to feel confident in their relationship by sticking by him if he says the wrong thing. 
In the end, Weber and Victoria F. come together and choose to head to the Fantasy Suite. Then the next morning, Victoria admits she's in love with Weber during a confessional interview. Meanwhile, Weber reveals the big one — he's in love with all three women.
What happened to Madison Prewett and Peter Weber?
Now, there's a lot that went down between Weber and Madison in The Bachelor Week 9. The Feb. 24 episode opened up where the previous one left off. At hometowns, viewers learned Madison is a virgin and saving herself for marriage. But she hasn't told Weber. Then after the rose ceremony eliminating Kelsey Weier, Madison took Weber aside.
During their conversation, Madison didn't say she is saving herself for marriage. Instead, she tells him that it would be hard to move forward if he slept with someone else on The Bachelor. Madison clarifies this isn't an ultimatum. But she also says "actions speak louder than words."
As Hannah Ann and Victoria F. have their Fantasy Suite dates, Madison is clearly uncomfortable. Her fears are starting to come to light. Then Madison gets her turn. Weber takes her SkyPoint, and Madison realizes she is love with the bachelor. 
Finally, at the dinner portion, Madison tells Weber she is saving herself for marriage. Madison also explains what she meant in their previous discussion, noting she wouldn't be able to say "yes" to an engagement knowing Weber had sex with another woman a week prior. 
She then shares she has been fighting for the past few weeks, bending her own rules — like dealing with Weber making out with other women. Madison declares she's fighting for him.
After this, Weber comes clean. He didn't give away any details, but he admits he has been intimate. The bachelor gets honest about his feelings for Hannah Ann and Victoria F., confirming he isn't sure who he will pick in the end. Madison needs a breather and she cries outside, feeling disappointed and hurt. Weber is also in tears.
Eventually, Weber reunites with Madison and he begs her to stay. "I know I'm not perfect, I'm not even close," Weber says. "But if you can honestly see you and me together forever, don't walk away. Please don't. I know I've hurt you and I'm sorry. Please don't walk away from this."
Despite his pleas, Madison walks out. 
Who goes home on Peter Weber's season of 'The Bachelor' Episode 9?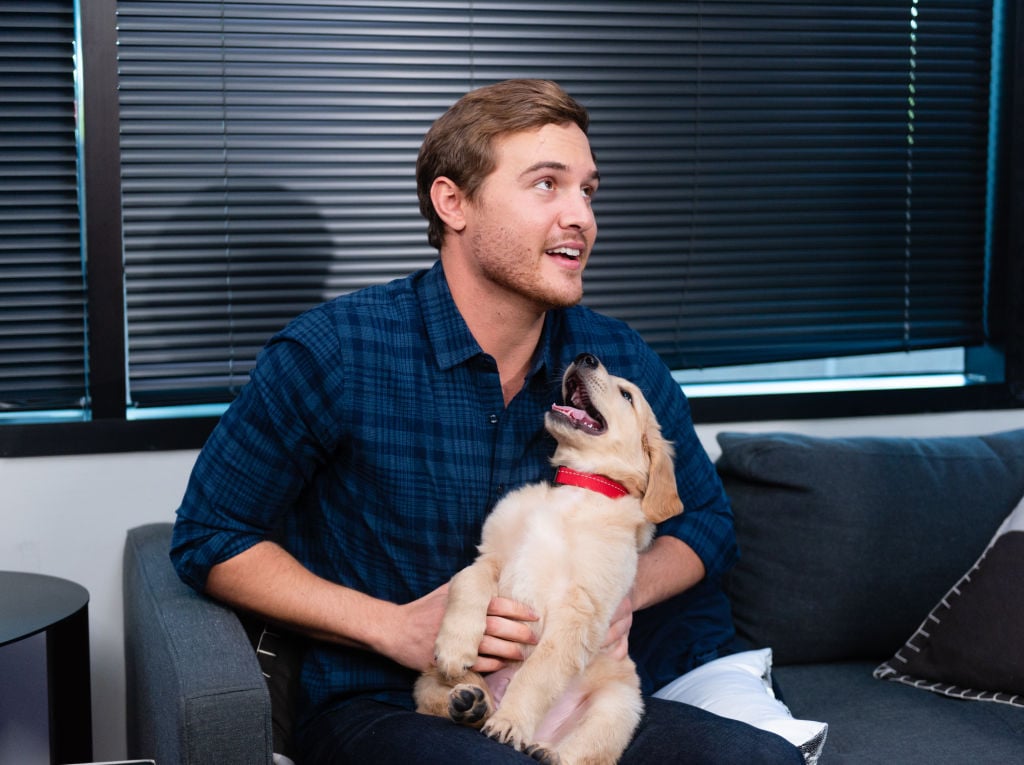 Like many episodes in The Bachelor Season 24, the ninth week did not wrap up with a proper rose ceremony. The episode ends with Madison walking out on Weber during their dinner date. But does this necessarily mean Madison eliminated herself from the show? If so, then the Auburn alum is the only one who went home tonight, Feb. 24. 
That said, The Bachelor Season 24, Episode 10 promo teases what happens next for Weber and Madison. At the final three rose ceremony, Hannah Ann and Victoria F. are waiting for Weber — without Madison. The preview tries to indicate Madison left The Bachelor. However, is this a fake-out? Possibly.
But even so, Weber is later seen at someone's house and he apologizes for his previous actions. Could this be Madison or another contestant? Only time will tell. So stay tuned. The Bachelor returns March 2 with week 10 and the "Women Tell All" special.
Read more: 'The Bachelor': Is Kelsey Weier the New Bachelorette Frontrunner for 2020? What Reality Steve Revealed About the 'Women Tell All' Special