Who Went Home on 'The Bachelor: Listen to Your Heart' Week 1? The Elimination Ceremony Ends in a Twist
When The Bachelor Presents: Listen to Your Heart was announced, viewers vowed not to watch the new spinoff series. But after weeks of social distancing, Chris Harrison welcomed fans with open arms in the April 13 premiere, offering everyone a little escape. The debut episode also introduced a group of 20 musicians hoping to find love and promote their careers. However, the rose ceremony cut that dream short for a few individuals. So who went home on The Bachelor: Listen to Your Heart Week 1? Here's who was eliminated last night.
'The Bachelor: Listen to Your Heart' Week 1 cast is introduced on April 13
Even before Listen to Your Heart premiered on April 13, Harrison said the musical spinoff was Bachelor in Paradise meets A Star Is Born. Then at the start of the episode, the host prompts the question, "Will a shared love of music lead to a love that is shared forever?" For now, we're skeptical.
As always, week 1 dives into a few cast backgrounds. We meet Brandon, the 34-year-old who operated as a scout sniper in the Marine Corps. Next up is Bri from Utah, who was previously engaged but broke things off. Then Sheridan from Texas somehow charms his way in with a Subaru ad.
Eventually, we're introduced to Bekah, the 25-year-old who doesn't exist without musical theatre. She's a real treat. Then another Texan, Gabe, comes along looking for someone who is musically and spiritually compatible. Meanwhile, Savannah is a yoga teacher from Nashville who is her own free spirit.
The final two bios for the night are Trevor and Jamie. Trevor films his sequence with his dog and apparently, he hasn't dated another musician before. Oh right, and he was a former contestant on American Idol and hit on by Katy Perry. Finally, the introductions end with Jamie, the 21-year-old who says every guy she's been with has cheated on her. However, she seems excited to find someone who speaks her love language — music.
Of course, the cast introduction segment didn't highlight every contestant. As the night continues, we also meet Ryan, Matt, Mel, Rudi, Chris, Russell, Michael Todd, Julia, Cheyenne, and Josh. Meanwhile, the remaining contestants — like Danny and Jack — receive little to no screentime. So here's guessing where they're headed in the next few episodes.
The cast couples up on 'Listen to Your Heart'
For the most part, the first week of Listen to Your Heart goes as expected. Connections start to form between the castmates — with a sprinkle of drama on the side. Many individuals pair off. But since there's an uneven number, some "love triangles" form.
Julia finds herself caught between Josh and Sheridan. But she appears to make a decision at the rose ceremony with no regrets. Meanwhile, Matt vibes with Rudi on night one and they get into the hot tub together. They don't kiss but they seem to have a good time. But when Matt receives the date card, he chooses Mel.
As a result, Rudi is upset and later calls him out on it. She won't be giving him her rose. Then when Matt and Mel see the Plain White T's, they realize it's not going anywhere. So all three of them must find other prospects.
The final triangle involves Ryan, Jaime, and Trevor. Jaime is the first person who Ryan meets at the Listen to Your Heart mansion and they seem to really like each other. But when Trevor arrives, Jaime's attention is diverted. Then when Ryan gets a date card, he takes Jaime to Capitol Records and they record John Mayer's "Gravity" together. They definitely seem solid. But it doesn't last.
When Jaime and Ryan return to the group, Trevor tries to turn on the charm. He plays a song for Jaime and she loves it. Nevertheless, this move also confuses the 21-year-old. She doesn't know who to pick until the rose ceremony.
Who was eliminated and sent home on 'The Bachelor: Listen to Your Heart' Week 1?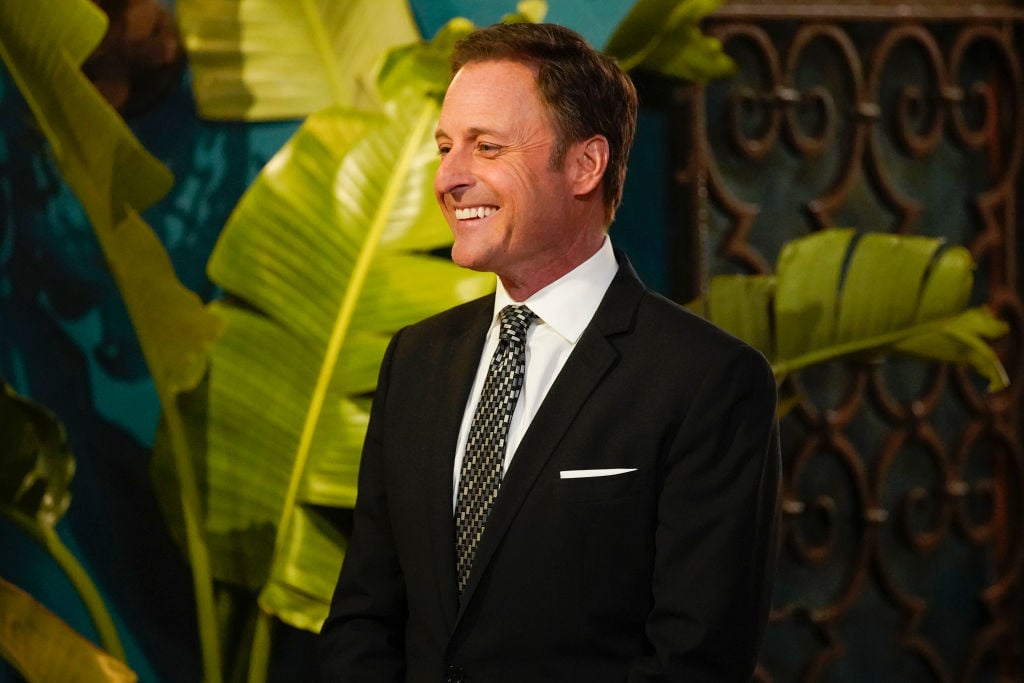 When the elimination ceremony begins, Harrison explains the rules. The women get to choose who goes home on The Bachelor: Listen to Your Heart Week 1. So with 12 men and eight women, four people will be sent packing tonight.
First up, Savannah hands out a rose to Brandon. Then Matt is nervous he'll go home if Mel doesn't pick him. And in a turn of events, she chooses Gabe. Bekah keeps Danny, leaving fans confused since this relationship received zero air time.
Moving on, the Listen to Your Heart castmates correctly guess one couple when Bri gives her rose to Chris. Then Cheyenne picks Matt. We don't know why. As mentioned before, Julia makes her decision. She chooses Sheridan, sending Jack home. Finally, Jaime gives her rose to Trevor. So is Ryan out? Nope. Rudi saves Ryan.
The four men going home are Jack, Josh, Russel, and Michael Todd. But stay tuned. New contestants will arrive at the mansion to shake things up next week.
The Bachelor Presents: Listen to Your Heart airs Monday nights at 8 p.m. EST on ABC.
Read more: Hannah Brown and Tyler Cameron Shade Jed Wyatt While Watching 'The Bachelor: Listen to Your Heart'