Who Went Home on 'The Bachelor: Listen to Your Heart' Week 3? Multiple Contestants Leave as Performances Begin
Who went home on 'The Bachelor: Listen to Your Heart' Week 3? The April 27 episode highlighted a self-elimination and sent multiple people packing.
The Bachelor: Listen to Your Heart cast finally performed on a live stage in week 3. For the first two episodes, the ABC reality series followed the Bachelor in Paradise format and paired couples up. Now the contestants are being tested for their compatibility as music artists and romantic partners. So who went home on The Bachelor: Listen to Your Heart Week 3? The April 27 episode was a whirlwind of stress and pressure ahead of the elimination ceremony.
[Spoiler alert: The Bachelor: Listen to Your Heart Week 3.]
'The Bachelor: Listen to Your Heart' contestants leave the mansion ahead of the week 3 live performances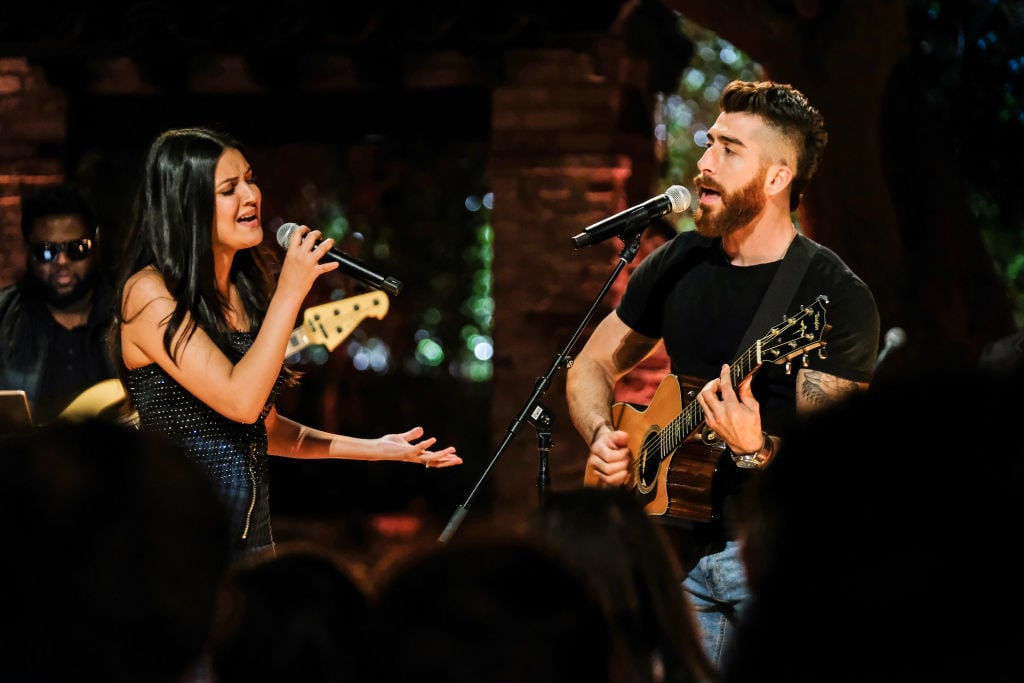 When The Bachelor: Listen to Your Heart Week 3 kicks off on April 27, host Chris Harrison tells the cast everything is about to change. The format is shifting and no more contestants will be introduced. Meanwhile, the real test begins, as established couples will perform. They will be critiqued on their connection with one another as well as their talent.
Harrison also tells everyone he only wants to see couples that are serious to move forward. Then those who don't think they can survive life outside of The Bachelor bubble must pack their bags and go home. 
As we've seen, a few couples have already been established. However, Gabe seems uncertain. In the second rose ceremony, he chose newcomer Ruby. But he admits he wants to go after Savannah, who has a connection with Brandon. 
Gabe tells Savannah he wants to pair up with her. Nevertheless, she turns him down for Brandon. Then, in the end, Gabe decides to self-eliminate. Ruby is also sent home as a result.
Drama emerges between Julia and Savannah
When The Bachelor: Listen to Your Heart contestants prepare for their respective performances, there are seven established couples. Chris and Bri are still going strong after their first one-on-one date. Jamie and Trevor are also doing fine after the news about his ex-girlfriend. 
Meanwhile, Natascha and Ryan pair off. Rudi and Matt are nervous and stressed, but they carry on. Then Bekah and Danny seem to form a connection. They also received a date card. Even so, viewers don't exactly see much of their romance. 
Then the love square from the second week of Listen to Your Heart re-emerges. In the second rose ceremony, Brandon chose Savannah and Sheridan gave Julia a rose. But after the elimination, Brandon told Julia he still wanted to explore their relationship. 
In the third week, Julia tells Savannah about what Brandon said. Savannah confronts her partner, and he reassures her. They spend the rest of the episode coupling up, which makes Julia uncomfortable. She says Savannah and Brandon's relationship is not genuine. Savannah refutes the claims. 
Who was eliminated on 'The Bachelor: Listen to Your Heart' Week 3?
Regardless of what's happening in The Bachelor mansion, the music artists must focus on their performances. Many individuals are consumed by the stress of the situation. But as they say, the show must go on.
When the live performances begin, Harrison introduces everyone to the evening's judges — JoJo Fletcher, Jordan Rodgers, Jason Mraz, and Kesha. Then we jump right in.
First up, Rudi and Matt perform "Fallin' All in You" by Shawn Mendes. The judges applaud their musical talents and say they're on a good path. Then Chris and Bri get on stage to sing "Beyond" by Leon Bridges and prove they're the ones to watch.
Bekah and Danny go next and perform "Ho Hey" by The Lumineers. However, the judges say they look more like friends than lovers. Savannah and Brandon also receive similar comments. Producers make it a point to highlight Julia's joy over this. Julia and Sheridan then captivate the audience and judges with "As Long as You Love Me" by Backstreet Boys. Ryan and Natascha also soar with Rihanna's "Stay."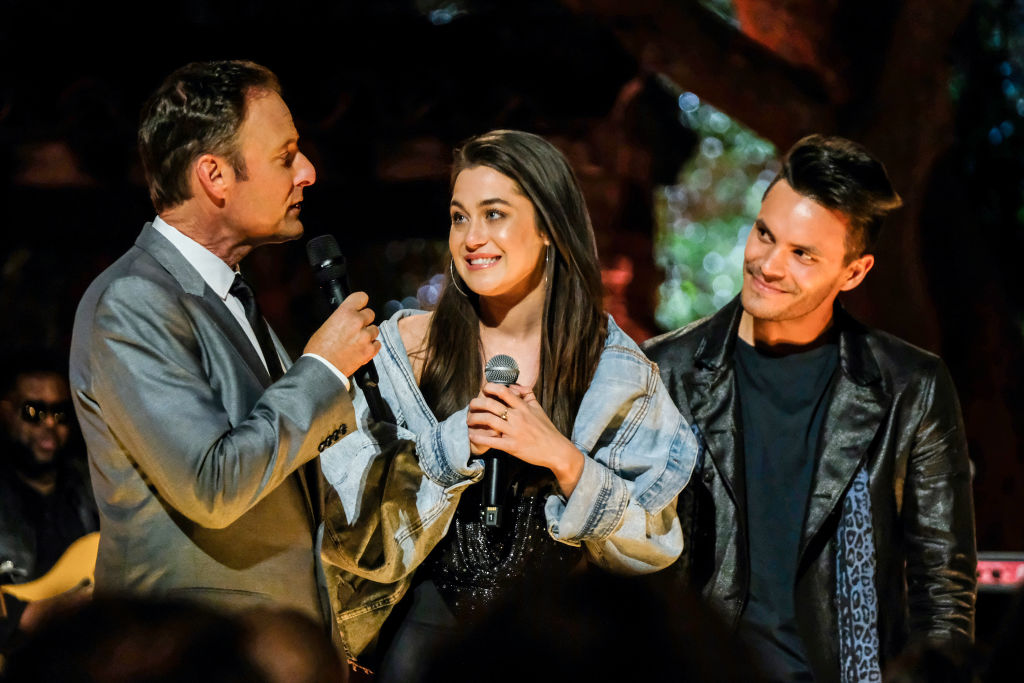 At the rose ceremony for Listen to Your Heart Week 3, Harrison reveals the elimination decision was already made by the panel of judges. Then the host called out each couple that made it through to the fourth week. Here are the pairs who are safe for another round:
Jamie and Trevor
Natascha and Ryan
Rudi and Matt
Chris and Bri
Julia and Sheridan
Savannah and Brandon
This means Bekah and Danny are sent home in The Bachelor: Listen to Your Heart Week 3. But of course, the drama continues when the music spinoff returns on Monday, May 4. So get ready.
Read more: 'The Bachelor Presents: Listen to Your Heart': All the Spoilers So Far, Including Who Wins the Season