Who Went Home on 'The Bachelor' Week 1? Peter Weber Eliminated Multiple Women in the First Rose Ceremony of 2020
Who went home on 'The Bachelor' week 1 with Peter Weber, including who was eliminated in the first rose ceremony and a brief recap of Hannah Brown's appearance.
It's official — The Bachelor off-season is finally over with the premiere of Peter Weber's season on Jan. 6. And quite frankly, it's already starting to look like the most dramatic season ever. The first week broke tradition by featuring limo night as well as the first group and one-on-one dates. The premiere also shook things up with the return of The Bachelorette's Hannah Brown. So who went home on The Bachelor Week 1? Weber's first rose ceremony of 2020 shows the 28-year-old isn't playing around when it comes to eliminations.
[Spoiler alert: The Bachelor Season 24 premiere.]
Hannah Brown returns to 'The Bachelor' franchise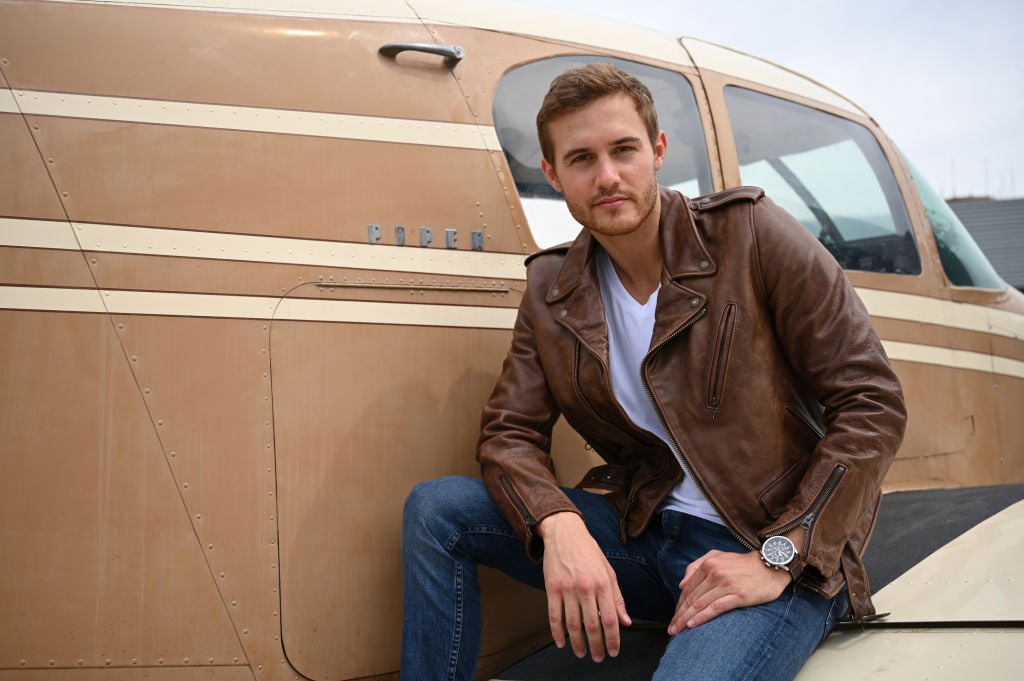 Prior to The Bachelor premiere, ABC teased Brown's return on Weber's season. And Brown actually made two appearances. On limo night, Brown popped up in a red dress to return Weber's pin he gifted her on the first night of The Bachelorette.
"I want you to find that person, so I brought these back for you," Brown told Weber, handing him the wings. "You're gonna be great. I am really happy for you."
Then when speaking with the women in The Bachelor mansion, Weber shared her brief appearance gave him "hope" about finding love again on the reality series.
"Thank you for being courageous and taking this chance with me," Weber said.
Meanwhile, Brown showed up for the second group date with Kelsey Weier, Sydney Hightower, Payton Moran, Natasha Parker, Alexa Caves, Mykenna Dorn, Alayah Benavidez , Savannah Mullins, and Lauren Jones. However, things got a little awkward when Brown told the women the windmill story.
Regardless, Weber and Brown shared a moment backstage after Brown broke down in tears. Brown revealed she doubts sending Weber home "all the time" and that she broke everyone's heart through her Bachelorette experience. And now, both Brown and Weber seem more confused about their relationship than ever. But fans will have to wait and see what happens in the second week.
Hannah Ann Sluss, Madison Prewett, and Kelley Flanagan make an impression on Peter Weber during 'The Bachelor' Week 1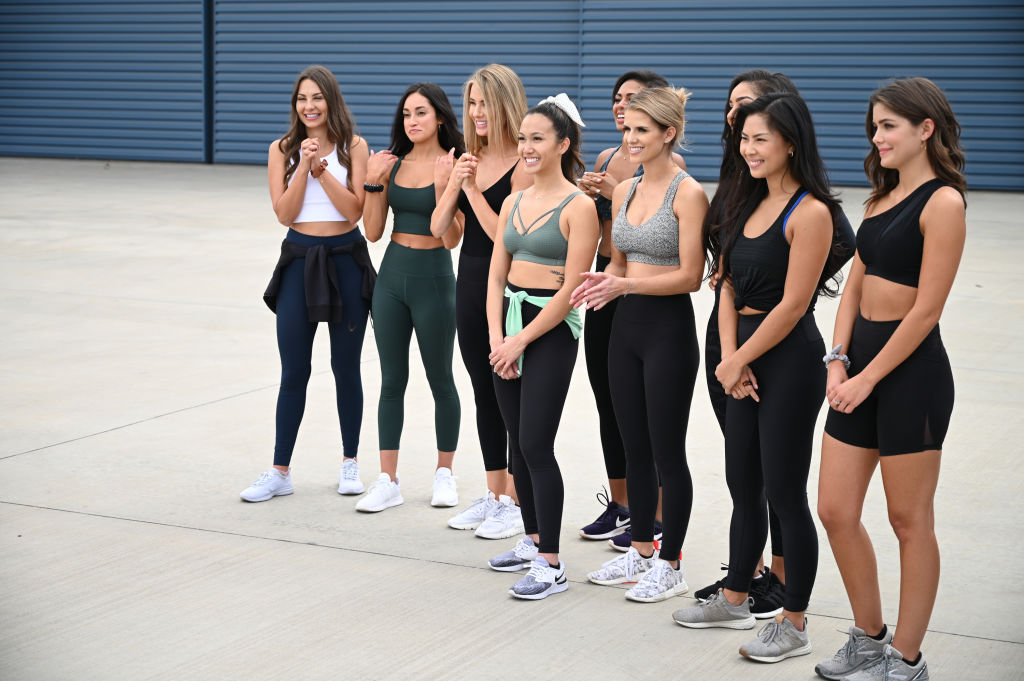 Now, Savannah Mullins may have stolen Weber's first kiss during her entrance in The Bachelor premiere. But it was Hannah Ann Sluss who won over Weber's heart for the first impression rose at the cocktail party.
Then at the first group date, Weber took Victoria Fuller, Deandra Kanu, Shiann Lewis, Victoria Paul, Jasmine Nguyen, Courtney Perry, Tammy Ly, Kelley Flanagan, and Hannah Ann to aviation school to become Weber's co-pilot. And at the end of the date, Weber gave Flanagan the first group date rose.
Meanwhile, Weber swept Madison Prewett off her feet during the first one-on-one date of The Bachelor 2020 season. Weber took Prewett to his parents' wedding renewal ceremony. And it seemed Prewett fit right in, as Weber gave the Auburn alum a rose.
Who goes home on Peter Weber's season of 'The Bachelor' Week 1?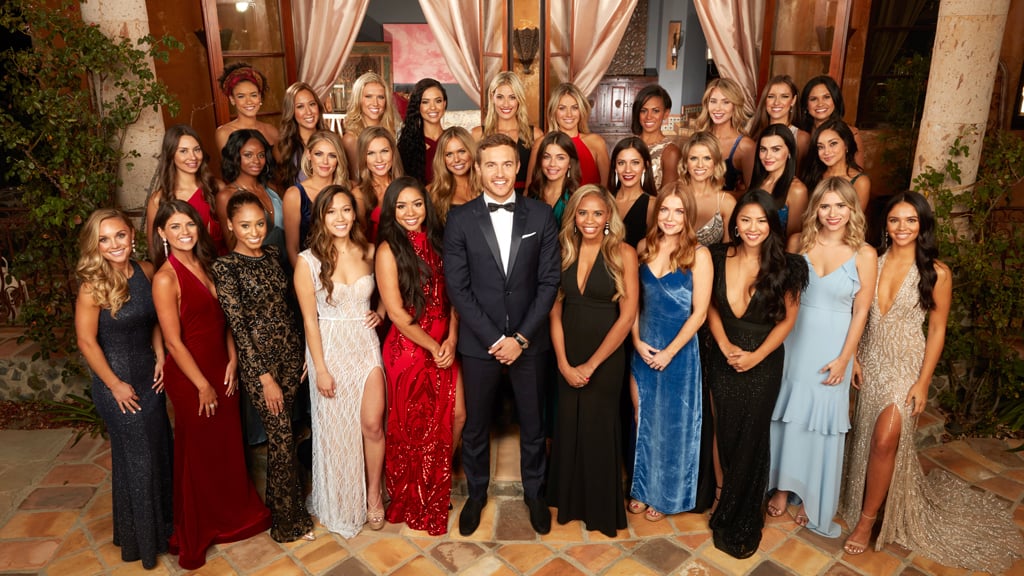 The Bachelor Season 24 premiere may have been 3-hours long. However, the Week 1 elimination took place midway through the episode — with the second week rose ceremony nowhere in sight due to Brown's return. Regardless, here are the women who went home during The Bachelor Week 1:
Alayah, 24-year-old orthodontist assistant from Texas: In the running
Alexa, 27-year-old esthetician from Illinois: In the running
Avonlea, 27-year-old cattle rancher from Texas: Eliminated
Courtney, 26-year-old cosmetologist from Florida: In the running
Deandra, 23-year-old home care coordinator from Texas: In the running
Eunice, 23-year-old flight attendant from Illinois: Eliminated
Hannah Ann, 23-year-old model from Tennessee: In the running
Jade, 26-year-old flight attendant from Arizona: Eliminated
Jasmine, 25-year-old client relations manager from Texas: In the running
Jenna, 22-year-old nursing student from Illinois: Eliminated
Katrina, 28-year-old pro sports dancer from Illinois: Eliminated
Kelley, 27-year-old attorney from Illinois: In the running
Kelsey, 28-year-old professional clothier from Iowa: In the running
Kiarra, 23-year-old nanny from Georgia: In the running
Kylie, 26-year-old entertainment sales associate from California: Eliminated
Lauren, 26-year-old marketing executive from California: In the running
Lexi, 26-year-old marketing coordinator from New York: In the running
Madison, 23-year-old foster parent recruiter from Alabama: In the running
Maurissa, 23-year-old patient care coordinator from Georgia: Eliminated
Megan, 26-year-old flight attendant from California: Eliminated
Mykenna, 22-year-old fashion blogger from Canada: In the running
Natasha, 31-year-old event planner from New York: In the running
Payton, 23-year-old business development representative from Massachusetts: In the running
Sarah, 24-year-old medical radiographer from Tennessee: In the running
Savannah, 27-year-old realtor from Texas: In the running
Shiann, 27-year-old administrative assistant from Nevada: In the running
Sydney, 24-year-old retail marketing manager from Alabama: In the running
Tammy, 24-year-old house flipper from New York: In the running
Victoria F., 25-year-old medical sales representative from Virginia: In the running
Victoria P., 27-year-old nurse from Louisiana: In the running
Read more: Will Peter Weber Get Engaged? 'The Bachelor' and Chris Harrison Say the Finale Will Break Tradition