Who Were Princess Diana's Parents and Are They Still Alive?
Before Princess Diana was married to Prince Charles in 1981, the world didn't know much about her.
Even less was known about her family. Although they were of royal connections, they stayed out of the limelight even after the wedding. Just who were Diana's parents, and are they still alive?
Raising Lady Diana Spencer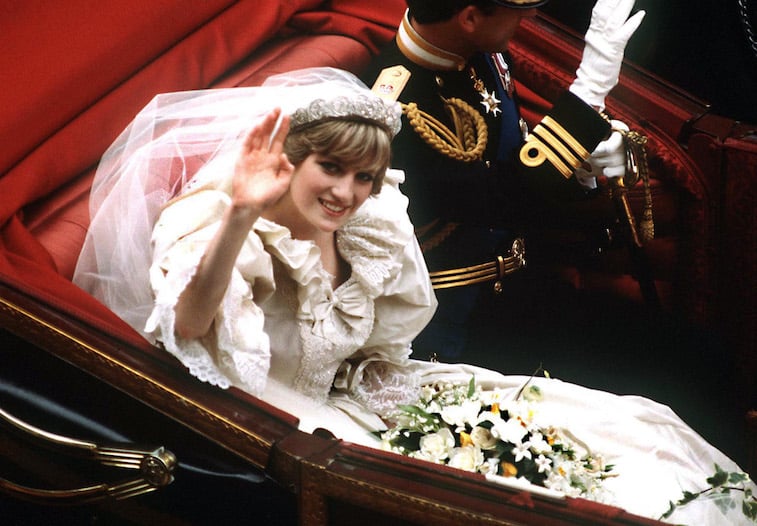 Diana Frances Spencer was born July 1, 1961, at Park House in Sandringham, Norfolk, England, United Kingdom. Sandringham is a village in the north of the county of Norfolk in England.
She was the fourth of five children born to John Spencer and Frances Roche, who were married in 1954. Diana earned the title of "lady" after her grandfather died, handing down the title of "earl" to her father.
Princess Diana's father
John Spencer was born Jan. 24, 1924, in London, England, to Albert Spencer, the 7th Earl Spencer, and Lady Cynthia Hamilton. He was the Viscount Althorp — Althorp being an estate that has been in his family for over 500 years.
He moved into Park House upon marrying Frances, whose family had been leasing the estate from King George VI. The family remained there until John became the 8th Earl Spencer upon his father's death in 1975. He then moved the family back to the home at Althorp.
Princess Diana's mother
Frances Ruth Roche was born on Jan. 20, 1936, also in Park House. She was the daughter of Maurice Roche, 4th Baron Fermoy, and Ruth Sylvia Gill, Baroness Fermoy.
Her marriage to John at Westminster Abbey was attended by many members of the royal family. In fact, her mother was a close confidant of Queen Elizabeth I.
Princess Diana's siblings
Diana's siblings include:
Elizabeth Sarah Lavinia Spencer, who was born on March 19, 1955. Lady Sarah briefly dated Prince Charles before introducing him to her younger sister. She later married Neil Edmund McCorquodale.
Cynthia Jane Spencer was born on Feb. 11, 1957. Lady Jane married Robert Fellowes in 1978 and is a mother of three.
John Spencer was severely deformed at birth. He died just 10 hours after he was born.
Charles Edward Maurice Spencer was born in 1964. He is an author, a journalist, and the 9th Earl Spencer. Queen Elizabeth II is his godmother.
Princess Diana's unhappy parents
Diana's parents were very unhappy in their marriage. Desperate for a male heir, they were devastated when Diana's older brother didn't survive. Wanting to bear another son, their hearts were broken when Diana turned out to be another girl. This had a negative effect on her and caused her relationship with her family members to be strained.
When Diana was only 7 years old, her parents separated and then divorced. Her father got custody of his children and then married Raine, Countess of Dartmouth, in 1976. While growing up, Diana could never totally warm up to her stepmother, whom she pushed down the stairs during a particularly tense time. Before Diana died, she had reached out to Raine, and the two became friendly.
Diana's mother married Peter Shand Kydd, a wallpaper fortune heir, in 1969. This marriage also ended in a divorce in 1990.
Diana's mother died June 3, 2004, after a lengthy battle with Parkinson's disease and brain cancer. Her father died of a heart attack on March 29, 1992.
[Correction: An earlier version stated Diana's father died in 2016, not 1992.]