Who Will Be the Next James Bond and the Reason It Might Not Be Idris Elba?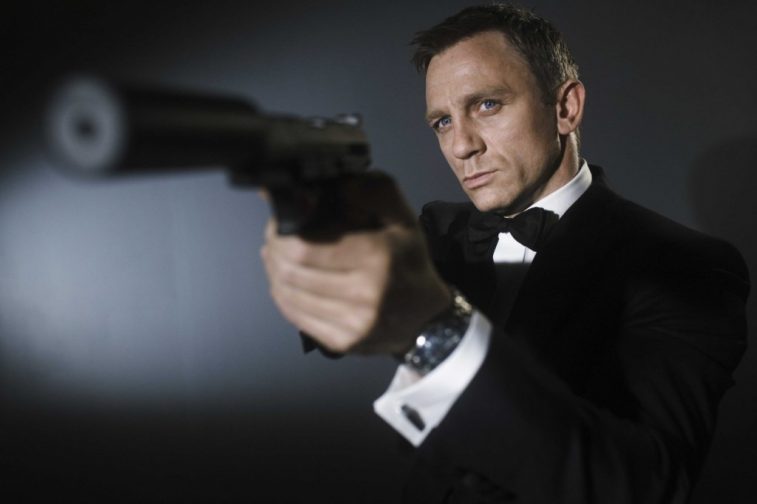 The James Bond films are one of the most successful movie franchises of all time with a combined gross of $7 billion. It's also one of the longest continually-running film series ever with six actors having played the iconic title character.
For years rumors have swirled that Idris Elba could be the next actor to replace Daniel Craig, who has played Agent 007 since 2006. There has never been any confirmation on who will definitely take over as Bond but Elba has expressed interest about it in the past. During a Reddit AMA in 2014, Elba said he would definitely accept the part if he was approached about it. "Yes, if it was offered to me, absolutely."
The idea of him playing the special agent prompted a reaction from former Bond star Pierce Brosnan, who said he thought Elba would be good in the role of the spy character.
Now, with Craig set to star in what is thought to be his final Bond movie in 2019, there is renewed talk about Elba and other actors who could step in for the 26th installment of the film.
In August 2018, speculation was fueled again when the Luther star tweeted, "my name's Elba, Idris Elba." The tweet was in response to a report that he was cast as 007. When social media went nuts over the tweet he pulled back and simply wrote, "Don't believe the HYPE." In addition to Elba's tweet, several other publications also called the report bogus.
These days it seems more and more likely that Elba isn't even in the running anymore to succeed Craig. The reason for that is because he is just a few years younger than Craig and therefore probably wouldn't be able to carry the franchise into the next decade or so. And really all the chatter about this over the years has come from fans, not the studio or anyone associated with casting the next secret agent.
So if Elba doesn't get the call, who else might?
Henry Cavill
Henry Cavill is another name that's been thrown out there and fans seem pretty enthusiastic about seeing him as Bond in an upcoming film.
His portrayal as the Man of Steel in Batman v Superman: Dawn of Justice and Justice League received mixed reviews. However, his performances in The Man From U.N.C.L.E.  and Mission: Impossible Fallout proved he just might be the right person to play 007 in the future.
Tom Hiddleston
Another actor who has long been rumored to play Britain's famous agent is Tom Hiddleston. These reports went into overdrive in 2016 when he was dating Taylor Swift as many people at the time thought their whole relationship was just a publicity stunt to really get his name out there.
His dating life aside, Hiddleston turned in some solid performances in Kong: Skull Island and the award-winning miniseries The Night Manager which added to the rumblings that he was ready to take on the Bond role. He was even said to be the favorite to be cast before it was announced that Craig was returning, but now it's unclear if Hiddleston is still in the running at all.
Michael Fassbender
Rumors about Michael Fassbender being the next Bond after Craig were put out there in 2011 by his X-Men: First Class director Matthew Vaughn.
Since then Fassbender has said that he is "flattered" people believe he would be a good candidate to play the character and that it is a role that would always be "appealing" to him.
Tom Hardy