Who Would Dolly Parton Want to Play Her in a Biopic?
Many celebrities have had movies made about their lives and careers. But living legend Dolly Parton has yet to have a Hollywood production made about herself. Though she is one of the few living legends whose inspiring story has yet to be told in the form of a biopic, Parton already has actors in mind she would want to play her in a movie about her life.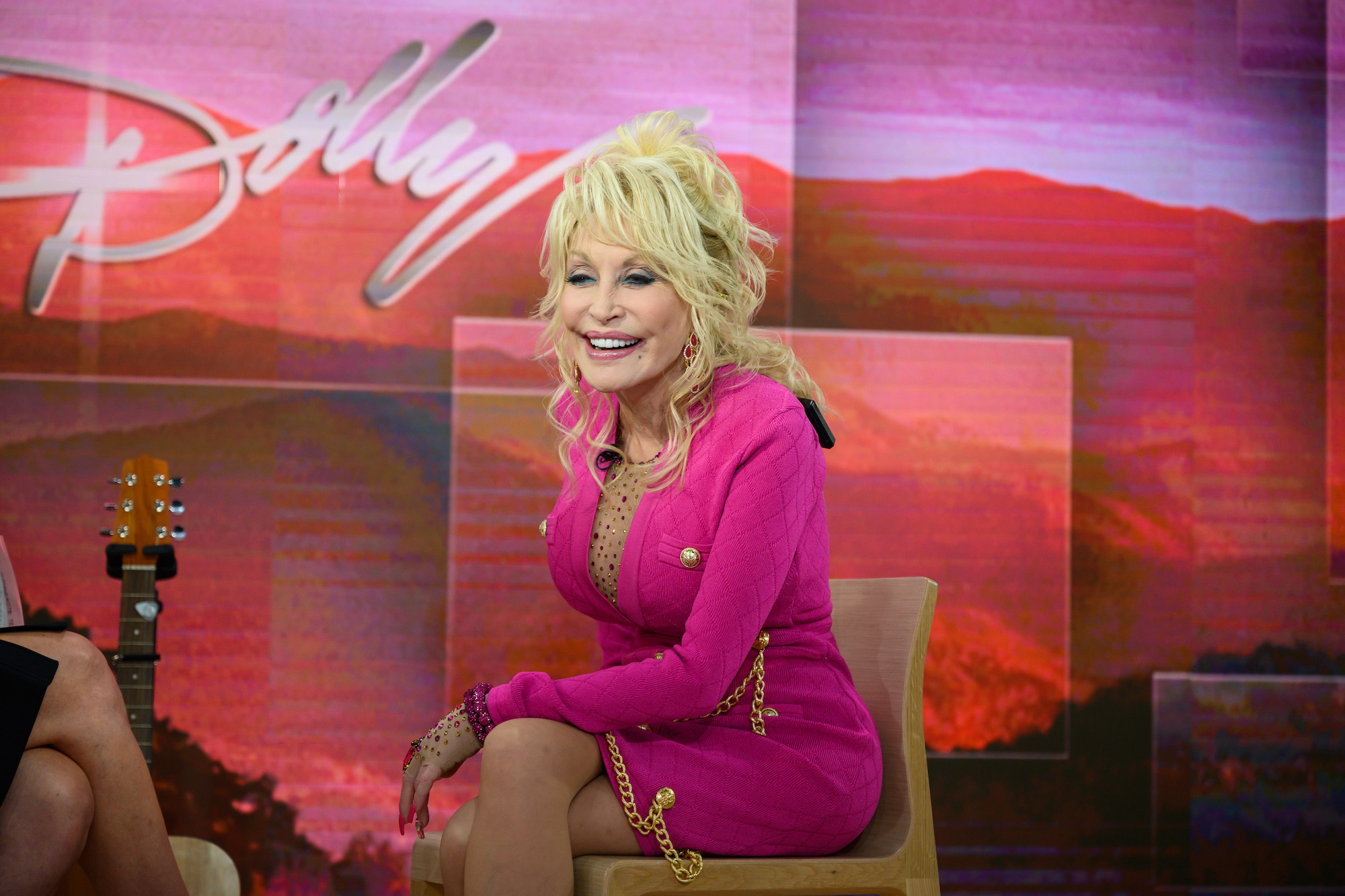 Dolly Parton would want Reese Witherspoon to play her in a movie about her life
Parton is a national treasure who has had such a huge impact on various facets of the entertainment world. With all that she's accomplished since her rise to fame, it's only a matter of time until her life's story is turned into a film and the singer already has three frontrunners in mind to play her in a potential biopic.
While speaking with UK magazine Q in 2011, Parton revealed that she's considered actor Reese Witherspoon to portray her in a movie about her life. However, she noted that the Legally Blonde star would need to get a "boob job" before taking on the role.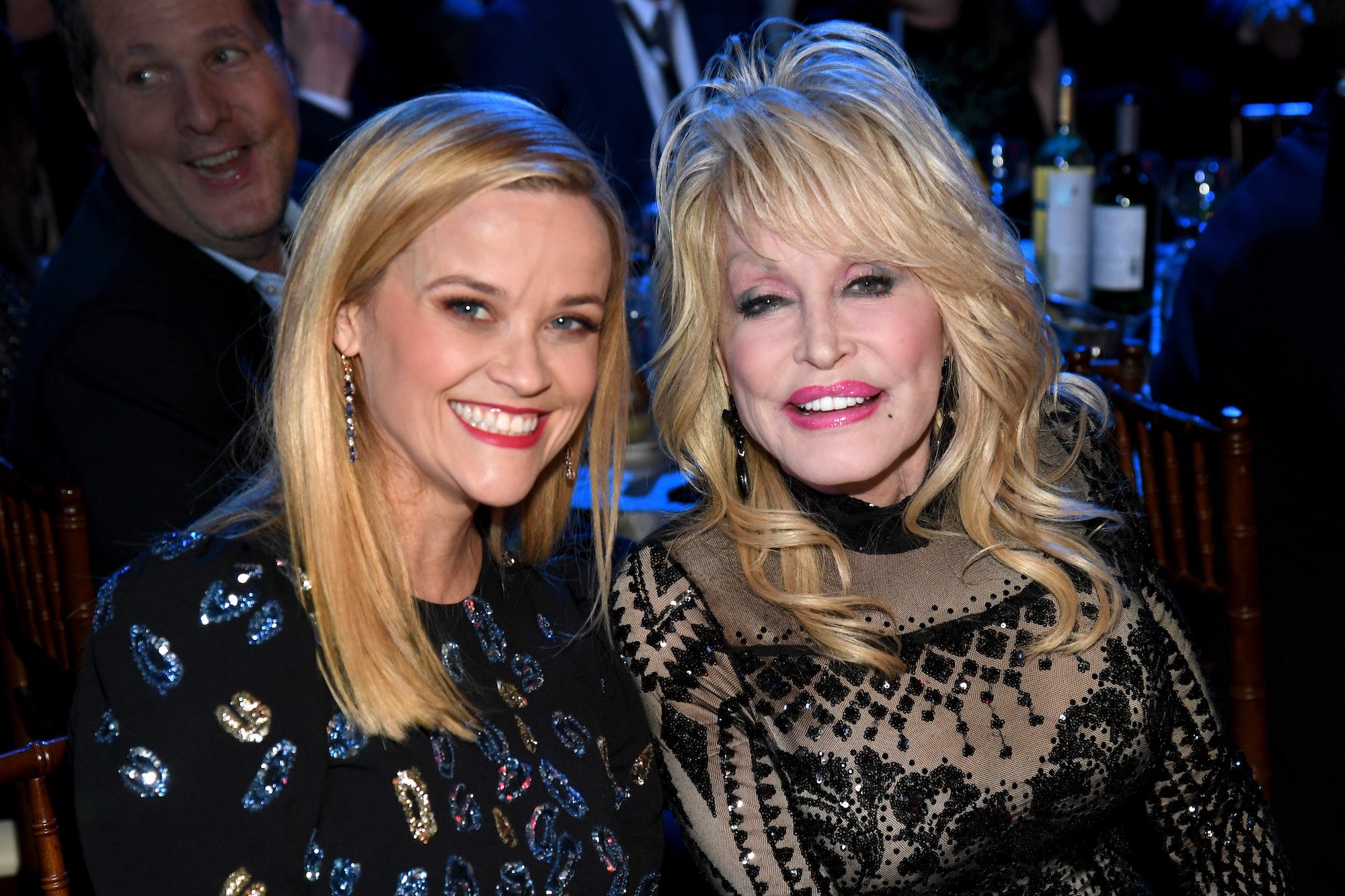 "There were rumors about Reese Witherspoon being up for the role, but we'd have to get her a big old boob job or a big old bra," the "Jolene" singer said, per PopSugar.
Parton has also thought about Scarlett Johansson and Taylor Swift but says that the singer is way too tall and skinny to play her.
"People have asked, 'What about Taylor Swift?' but she's too tall, too slim, and has no boobs," she shared. "She's like a supermodel. You'd have to saw her legs off at the knee."
Dolly Parton thinks Kristin Chenoweth would be 'fantastic' as her in a movie
In December 2020, Parton sat down with RuPaul Charles to discuss her Netflix film, Christmas in the Square, and other topics surrounding her life for Marie Claire.
During their conversation, the singer revealed that she has the perfect person in mind to play her in a film about her life, namedropping actor-singer Kristin Chenoweth.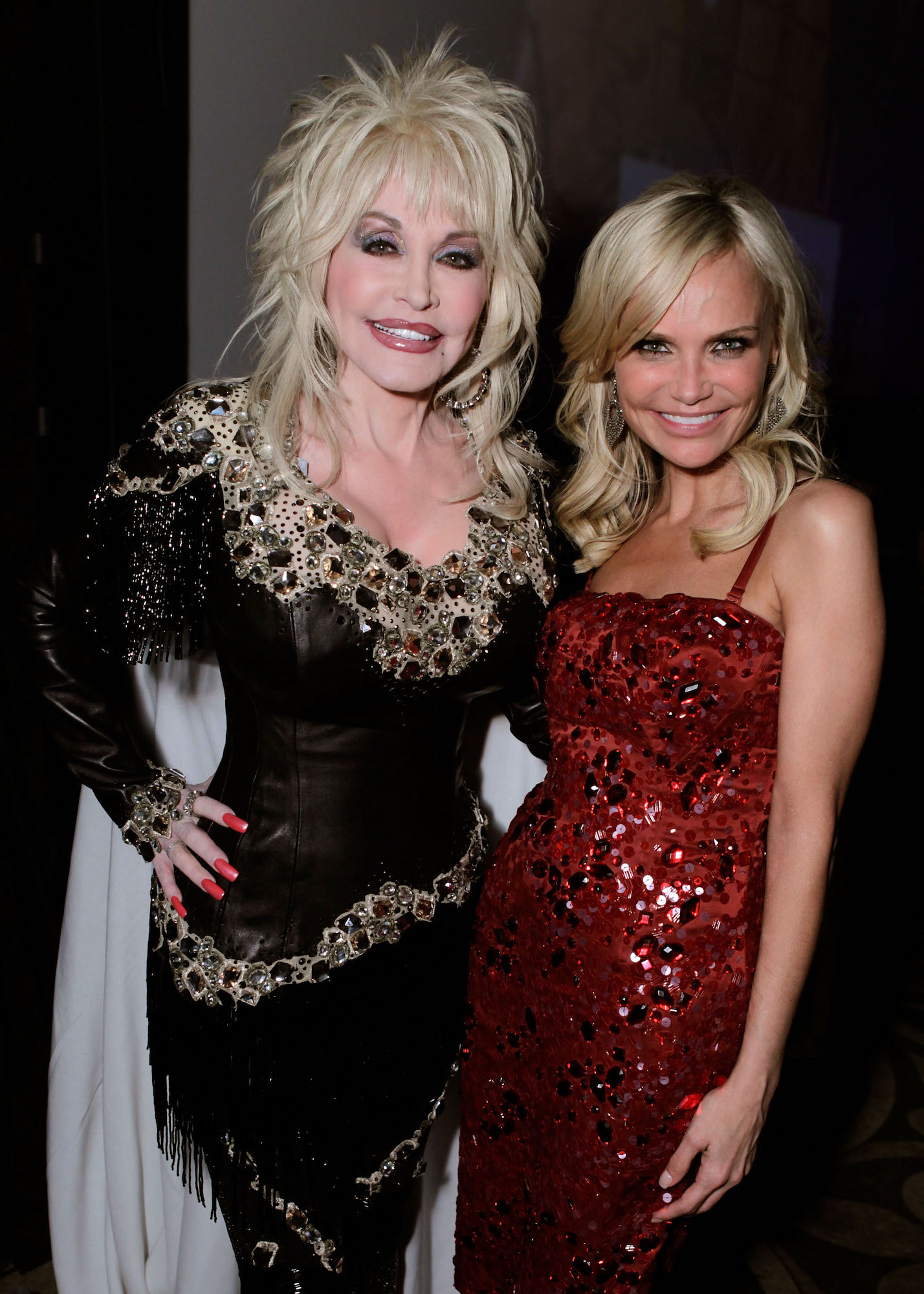 The multi-Grammy winner thinks Chenoweth would do a great job starring as her in a movie about her life as she believes the Broadway star is "just absolutely fantastic." Parton said she's thought about Chenoworth playing her for a while.
"Years and years ago, when I was going to do the Broadway musical (9 to 5: The Musical) — I never can get it to how I want it, but I'm still working on it," she told RuPaul. "But I thought [Kristin would] be an ideal person to do that."
However, Parton understands that more than one actor would need to play her in different stages of her life.
"We're all getting older now, so if we tell the parts … we may be able to have different Dollys," the singer explained. "We'd probably have to have — as long as my career has been — like a little Dolly, and a middle Dolly, and then the older one. And she'd still be great for that."
Dolly Parton is still working on her life's story
So far, Parton does not have a timeline nor any details on whether she might be working toward a movie about her own life. However, she has worked on a few projects for TV, two being made-for-television drama films about her humble upbringing in rural Tennessee.
Dolly Parton's Coat of Many Colors was a smash hit when it aired on NBC in 2015, and its sequel, Christmas of Many Colors: Circle of Love, was also raked in high rating in 2016.
During her interview with RuPaul, Parton revealed that different networks and Netflix have already "offered" to tell her life story in increments. However, the singer hasn't decided what she wants to do.
"I'm still working on my life story as a musical, and so I'm not sure if I want to do it as a feature-film musical or if I do want to go ahead and do it on Broadway," she confessed. "But I do think that would make a good series."