Who Is Yetunde Price? Serena Williams' Sister Left 3 Children Behind
Serena Williams, and her sister Venus, are two of the world's best tennis players. The duo dominates on the court, respectively, with no signs of stopping. Their private lives, however, have been marred by tragedy. In 2003 a senseless killing took their older sister, Yetunde Price. Here's a little about the sister Serena called "the nicest person."
Yetunde Price was Serena Williams oldest sister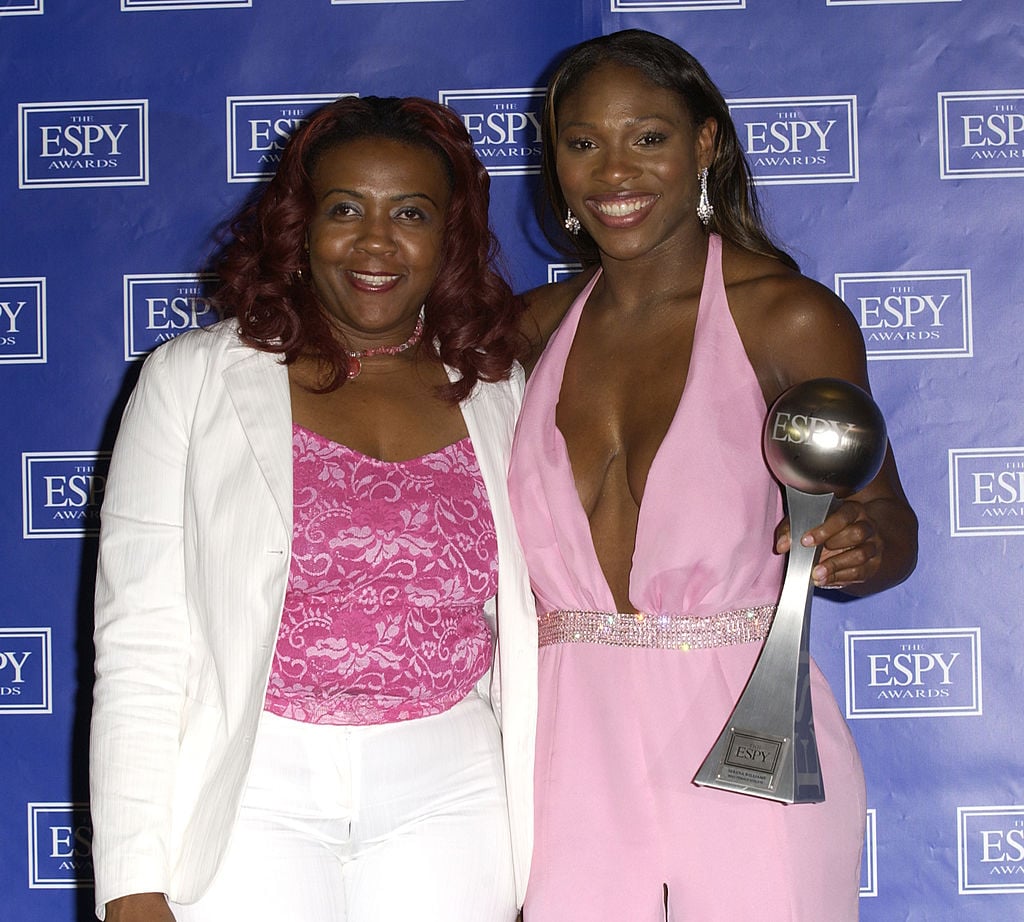 Though many are familiar with the accomplishments of the Williams sisters, the two have eight other siblings. One of which, Price, worked as a personal assistant for her younger sisters for some time while juggling a multitude of other responsibilities.
Not only did Price stand by her famous sisters' sides while they won various awards and received many accolades, but she also worked as a registered nurse and co-owned a beauty salon before her death.
Price is the eldest of Oracene Price's (Serena and Venus Williams' mother) five children with Yusef Rasheed. Telegraph UK previously reported that, though Price accepted "some financial assistance" from her celebrity sisters, she largely got by on her own volition, continuing to stay in her own house. She was "determined to pay her own way in the world."
Price was a mother of three young children
In 2003, Price was shot to death in a drive-by near a suspected gang house in Compton as she rode as a passenger in an SUV with her boyfriend, Rolland Wormley. She was reportedly not the intended target. The Daily Mail reported that Price's boyfriend was allegedly the target.
Yetunde was buried on September 19, 2003, in Hollywood Hills. She was laid at Forest Lawn cemetery.
Former Southside Crips member, Robert Maxfield, pleaded no contest to voluntary manslaughter in April 2006 and received a 15-year sentence, but was released after 12 years for good behavior. Serena spoke at the trial and was shocked to learn of his release — just before her match with Johanna Konta — in 2018. It remains one of the worst defeats of her career, understandably. Maxfield was arrested on other charges shortly after his release.
Price's best friend told the Daily Mail that [Price] spoke with her sisters every night before they went to bed. At just 31 years old, Price left behind three children: Jeffry, Justus, and Jair. They went to live with their grandmother after Price's death while the Williams sisters aim to keep her memory alive.
Serena and Venus Williams opened a resource center in Price's honor
RELATED: Why Serena Williams' Heroes in Life 'Changed' After Motherhood
Serena and Venus will mourn the loss of their sister forever. To honor her memory and to offer Price's children — and Serena's daughter Alexis Olympia Ohanian — Price's legacy, the duo opened The Yetunde Price Resource Center in Compton.
"I see women that could be my friends if I had stayed in the area, if I didn't have a tennis career. They could be best friends," Serena previously told the LA Times. "So it's even more so, more reason to be involved."
She continued: "My sister was the nicest person. She was someone that we would always go to," she said. "And so when we built this center we wanted to build a place that resembled her. You can always go here and you feel home and you feel cozy and you feel comfortable, and that's how my sister was. She provided so much stable options for all of us. She was the rock of our sisterhood."
The Yetunde Price Resource Center was created to honor the life and memory of its namesake. Yetunde was the oldest of five sisters, the youngest two being Venus and Serena Williams. Yetunde embodied her place as oldest sister; nurturing, loving and always making sure others had before she did. Her compassion continued into adulthood as the mother of three and the caretaker of so many through her work and natural disposition

YPRCLA
The center is something they plan to expand, giving others like Price a safe place to retreat.
"This is just the start. We wanted to start out with something that people can really relate to. I think it's really important to start out like this is in the community. It's right in the heart of Compton."