Who Is Zendaya's Character in 'The Greatest Showman?'
Zendaya acted in Disney productions like Shake It Up and earned an Emmy Award for her starring role in HBO's drama series, Euphoria. She returned to the theater world for the musical movie, The Greatest Showman, where she portrayed the pink-haired trapeze artist, Anne Wheeler.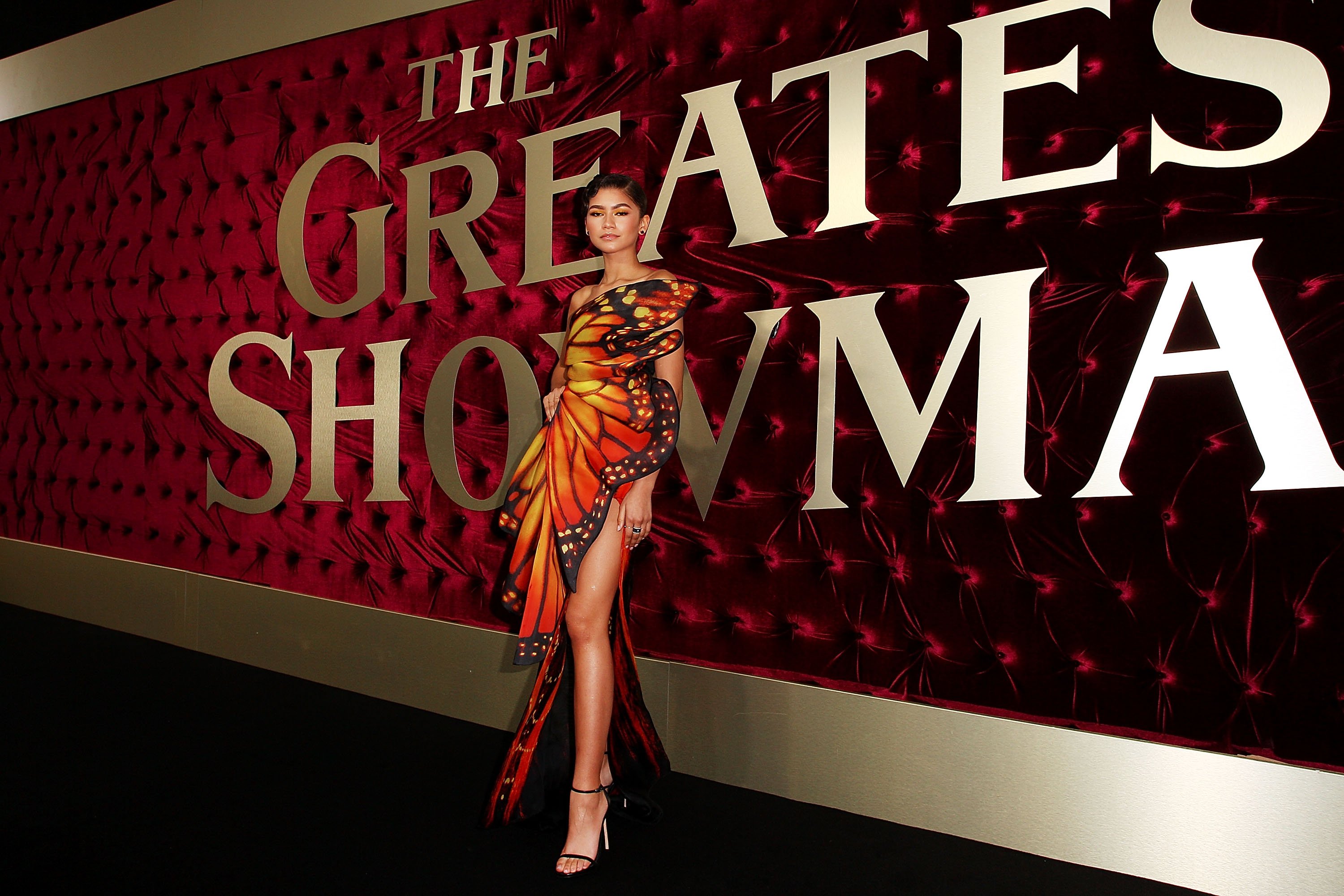 Zendaya portrayed Anne Wheeler in 'The Greatest Showman'
The Greatest Showman included a few loveable characters. There was the bearded woman, who performed the song "This Is Me." There were P.T. Barnum's two daughters, one of whom loved ballet. One of the most iconic characters from this musical was Anne Wheeler, a trapeze artist portrayed by Zendaya.
Throughout this film, Anne Wheeler fell in love with Phillip Carlyle, a wealthy socialite who goes into business with P.T. Barnum. Together, they perform the song "Rewrite the Stars," while doing their own aerial trapeze stunts. 
"I would say, even though there's all this crazy trapezing aerial stuff that we've done, for some reason we made it happen and it worked really good," Zendaya said during an interview with Buzzfeed. 
"In a weird way it was easy," she continued. "So, I'm going to go with [the hardest scene was] the first day being the most dramatic scene. Literally, my first-day shooting was, like, tears and hospital beds."
Anne Wheeler also faces discrimination, both from viewers of the Barnum circus and from the Carlyle family. After almost losing Phillip Carlyle in a fire, she decides to start a relationship with the character, despite the bigotry they would encounter. 
Was Zendaya's character from 'The Greatest Showman' a real person?
Although The Greatest Showman is somewhat based on a true story and the real-life P.T. Barnum, it does gloss over the actual showman's racism toward his staff. Phillip Carlyle and the pink-haired trapeze artist, Anne Wheeler, never existed.
However, P.T. Barnum did advertise "freakishness" in the form of "living curiosities." One description of a person in the show, according to Smithsonian Magazine, read "a creature, found in the wilds of Africa…supposed to be a mixture of the wild native African and the orang outang, a kind of man-monkey."  
Zendaya starred alongside Zac Efron and Hugh Jackman in this film
Aside from Zendaya, The Greatest Showman starred Hugh Jackman as the title character, a man whose vision for a circus propels him to new heights socially and financially. He eventually even becomes closer with his family, leaving the circus to spend more time with his girls. 
Released in 2017, this film earned several Teen Choice Awards and Kids Choice Awards, as well as millions of streams on platforms like Spotify and Apple Music. Zendaya appears on songs like "The Greatest Show" and "Rewrite the Stars."
The Greatest Showman is now available for streaming on Disney+. To learn more about Disney's streaming platform, visit their website.