Wholesome Direct 2022: 5 Cozy Games Coming Soon to Nintendo Switch
The Wholesome Direct 2022 offered a glimpse at nearly 100 upcoming indie games — here are some cozy titles heading to Nintendo Switch.
On June 11, Wholesome Games launched its second annual Wholesome Direct — a showcase of nearly 100 indie video games with an overall cozy and wholesome feel. Some of these games had already been announced, while others made their debut during the stream. And while the majority of these cozy games at the Wholesome Direct 2022 looked creative, a few Nintendo Switch games, in particular, caught our eyes. Here are some upcoming titles to watch out for.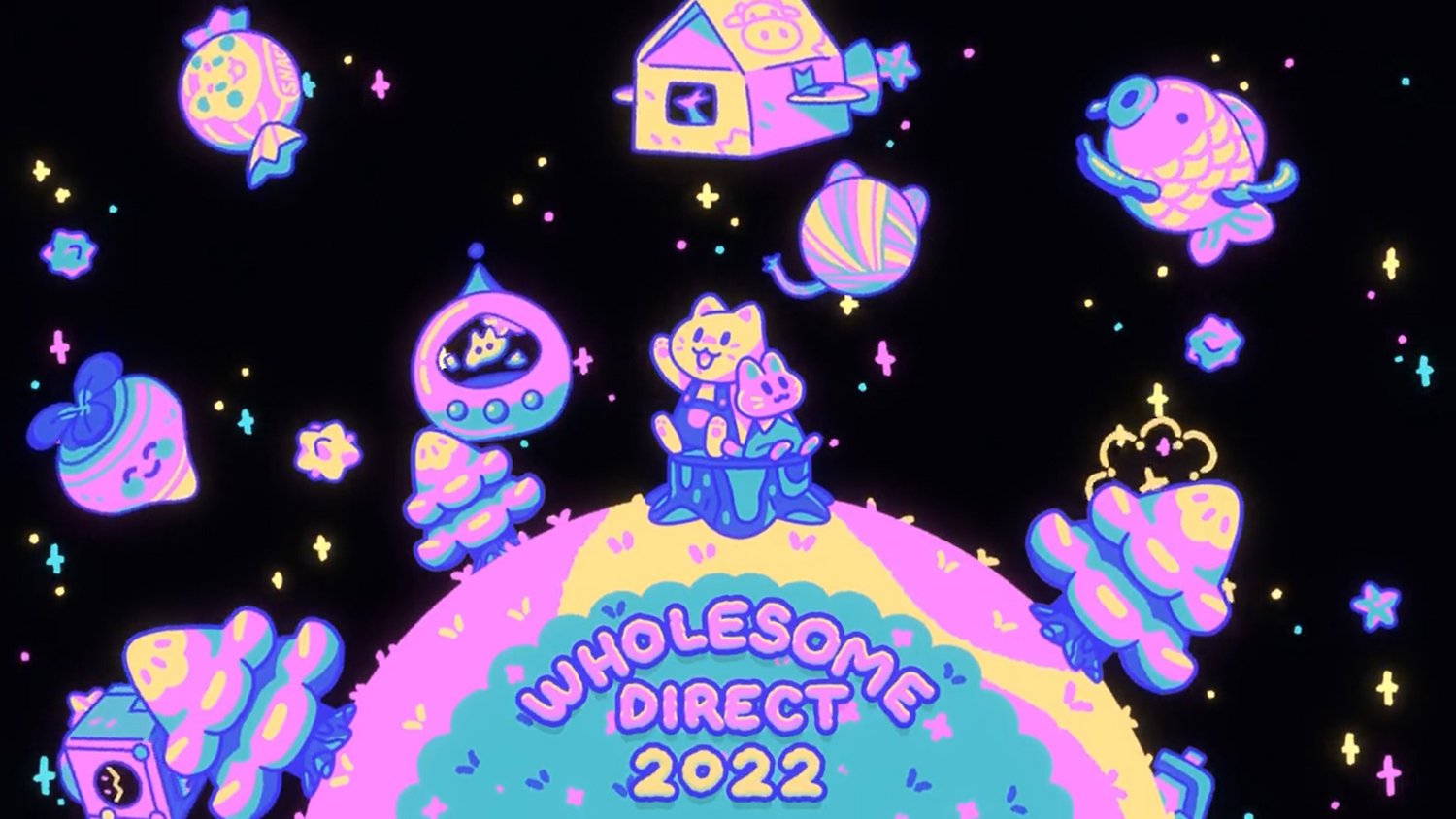 'Freshly Frosted' (out now)
Freshly Frosted is a pastel-colored puzzle game where players work in a donut factory. The object of each puzzle is to place conveyor belts that will allow the donuts to reach their proper destinations. And when players need help, a calming voice will guide them in the right direction. Freshly Frosted has more than 140 puzzles across a dozen donut boxes. And there's no need to wait to play — Freshly Frosted is available now on Nintendo Switch.
'We Are OFK' (Summer 2022)
We Are OFK was first revealed in 2021. This five-episode video game tells a biopic story of the band OFK and their journey into the music world. Players will see OFK through the ups and downs of their love lives and their musical ambitions as they argue over songs and try to make it big in Los Angeles. We Are OFK is expected to arrive sometime this year; as seen in the Direct, a demo will debut during Steam Next Fest this month.
'Melatonin' (September 2022)
According to Steam, Melatonin is a rhythm game where "dreams and reality merge together." This mellow indie title uses animations and beats to guide players through several mini games. The more a user plays, the more chapters will be unlocked. And for those new to rhythm games, Melatonin has a practice mode. Melatonin will arrive on Switch in September 2022.
'Coffee Talk Episode 2: Hibiscus & Butterfly' (2023)
Those who loved 2020's Coffee Talk will want to try the sequel, Coffee Talk Episode 2: Hibiscus & Butterfly. The Wholesome Direct 2022 showcased a new trailer for this cozy Switch game, offering a look at some gameplay. Much like the original Coffee Talk Episode 2 sees the player create coffee orders for people in a fantasy world. However, the sequel adds new coffee options, new customers, and updated features. Coffee Talk Episode 2: Hibiscus & Butterfly arrives on Switch in 2023.
'Little Bear Chef' (2023)
The Wholesome Direct 2022 shared a brief look at Little Bear Chef, where players become a sentient, bear-shaped jar of honey. This little bear has some serious cooking skills and he's ready to start a restaurant. In the cooking simulator's announcement trailer, the bear whips up a delicious meal in a human-sized kitchen. Little Bear Chef hits Nintendo Switch in 2023.
Stay tuned to Showbiz Cheat Sheet for more updates on these cozy games coming to Nintendo Switch.