Whoopi Goldberg From 'The View' Is 'Amazingly Talented', Sally Jessy Raphael Says – but Shades Drew Barrymore and Kelly Clarkson
Famed talk show host Sally Jesse Raphael said she doesn't like seeing actors or singers host a talk show. But she loves Whoopi Goldberg on 'The View.'
Talk show host Sally Jesse Raphael may not be a fan of some actors/singers turned talk show hosts, but she is a big fan of Whoopi Goldberg from The View. She recently praised Goldberg for her instincts and talent, while at the same time, shading hosts like Drew Barrymore and Kelly Clarkson.
Raphael also addressed allegations against comedian Ellen DeGeneres that she treats employees badly on her talk show. Raphael said comedians are just angry people.
Sally Jesse Raphael likes Whoopi Goldberg from 'The View'
Raphael shared her thoughts on Goldberg before Goldberg was suspended for comments about the Holocaust on The View. "I think Whoopi is unbelievably talented, amazingly talented," Raphael said on the Behind the Velvet Rope with David Yontef podcast. "Her instincts, her abilities …"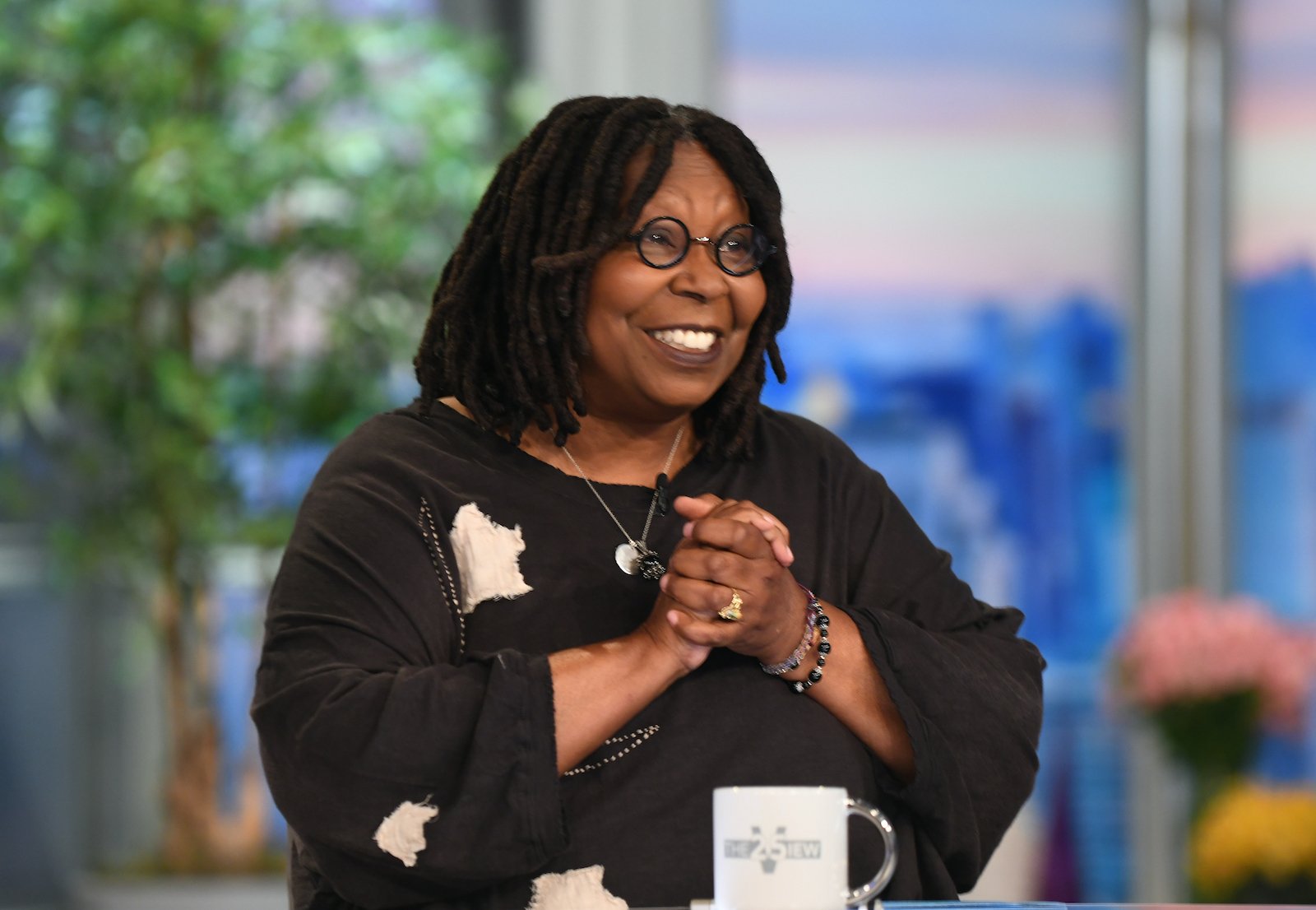 "I'm reading a book now [by] Mike Nichols and what he said about Whoopi, her instincts, her abilities," she added. "And I trust he knew what he was talking about."
Raphael, who had a daytime talk show for almost 20 years, said she likes how The View is formatted and credits Barbara Walters for its success.
"I think in her day, Barbara Walters did an amazing job of The View," she said. "I think that it's held quite steady and I think it's a very good format," she said. Adding, "I don't know why they never tried it with men."
She's not a fan of Drew Barrymore or Kelly Clarkson as a talk show host
But when it came to newer talk shows like The Kelly Clarkson Show and The Drew Barrymore Show, Raphael wasn't a fan. "I didn't like it particularly," she said about Barrymore's show. Adding that what she didn't like about Barrymore's show was that she "wasn't a talk show host."
"You know, we have a thing in America. If you've done well at one thing, you can do well at anything," she said offering an example. "So a quarterback becomes a sports commentator. Now is he Red Barber? No. Will he ever be Red Barber? No. Does anyone know who Red Barber is besides me? No." Red Barber was a sports announcer.
"The problem is you've got an actress and you've got a person who sings – Kelly Clarkson is not an interviewer," she said. "People are writing questions. But if you had to do it by yourself and make it fascinating, you've got a problem. Because the broadcasters insist on using people who haven't come up through the ranks."
Adding, "The people who have been news people, who have been correspondents who know what they're doing, who know who's who in show business, you know, that's one thing. But these are not people like that. So it boggles my mind."
What does she think about Ellen DeGeneres?
Raphael added that in the case of DeGeneres, being a comedian doesn't automatically make you a good talk show host either. "She's a comedian," she said. "People, I've been told are complaining that she was mean. Do you know something? Every comedian I ever met was mean. Comedians are angry. That's what makes them comedians." DeGeneres is ending her talk show after being on the air for 19 years.
"And I don't know, nobody has proven anything," she continued. "So I tend to support it. I tend to think people will say things like that without having any solid information. So if you ask me, I would support [DeGeneres]. I don't think she should have been the talk show host who you got the job, but I support her in what she's doing."