Whoopi Goldberg Says She Always Wanted to Do a Horror Movie — Why 'The Stand' Is Her First
Whoopi Goldberg has been acting since the 1982 film Citizen, or more prominently since 1985's The Color Purple. In her storied career, she has done everything from comedy to drama. She even did science-fiction with a recurring role on Star Trek: The Next Generation. That's why it's so surprising that after 45 years, The Stand is her first project in the horror genre.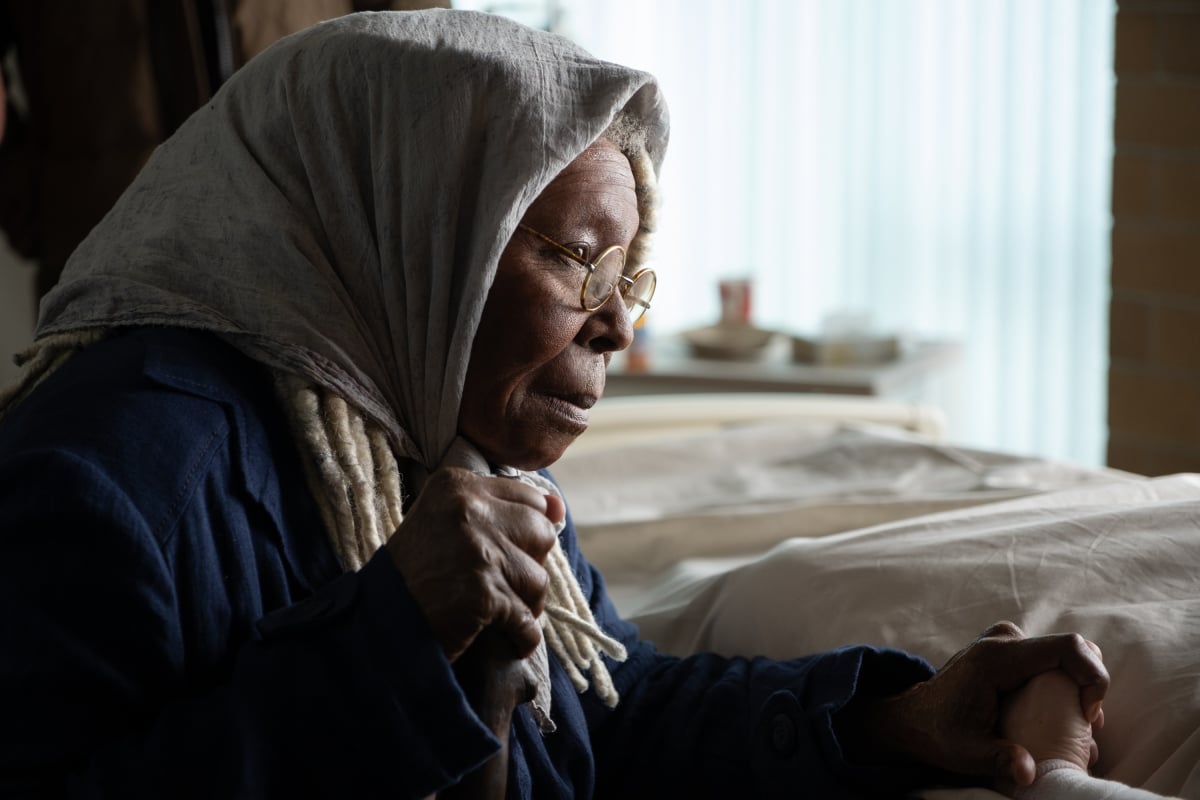 Goldberg was part of a Television Critics Association panel for The Stand on Dec. 3. She revealed she's been looking for a horror movie her whole career. The Stand premieres Dec. 17 on CBS All Access.
The reason no one would put Whoopi Goldberg in a horror movie
Goldberg got a lot of offers in her career. She won an Oscar for Ghost, which was a different kind of ghost story, but never got to do a full on horror movie until The Stand.
"Listen, I've been begging," Goldberg said. "I've been begging for 40 years, maybe 30 years, but who's gonna think I'm a bad guy? Who's gonna think I'm the monster under the bed? Nobody. That's why you got to have me but and I beg  so I hope in the run up to this is that you have something really scary for me to do."
Goldberg joked about her attempts to get Hollywood to cast her in horror movies.
"I moved into people's homes to scare them so that I could get this part," Goldberg joked.
Why 2020 is the right time for Whoopi Goldberg in 'The Stand'
ABC aired the 1994 miniseries in which Ruby Dee played Mother Abagail, the supernatural woman who recruits the survivors of a plague to Boulder. Goldberg feels The Stand came back to her at just the right time to play Mother Abagail.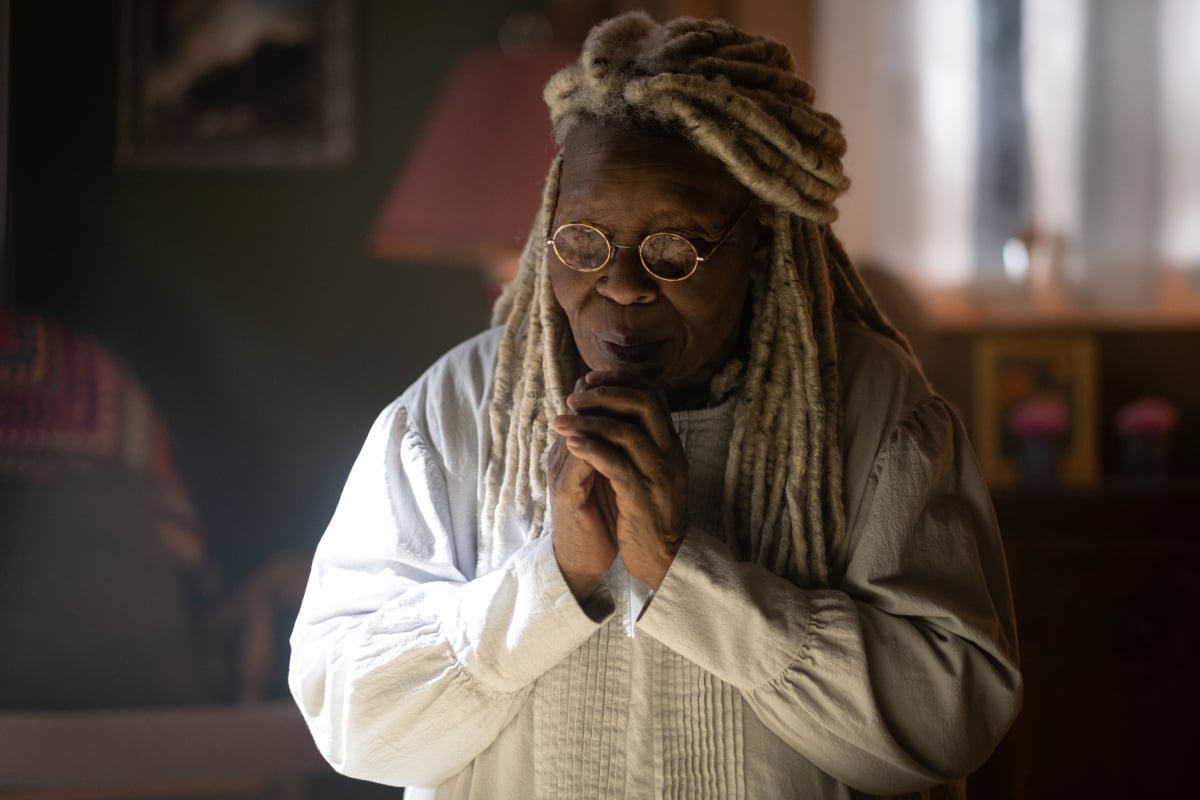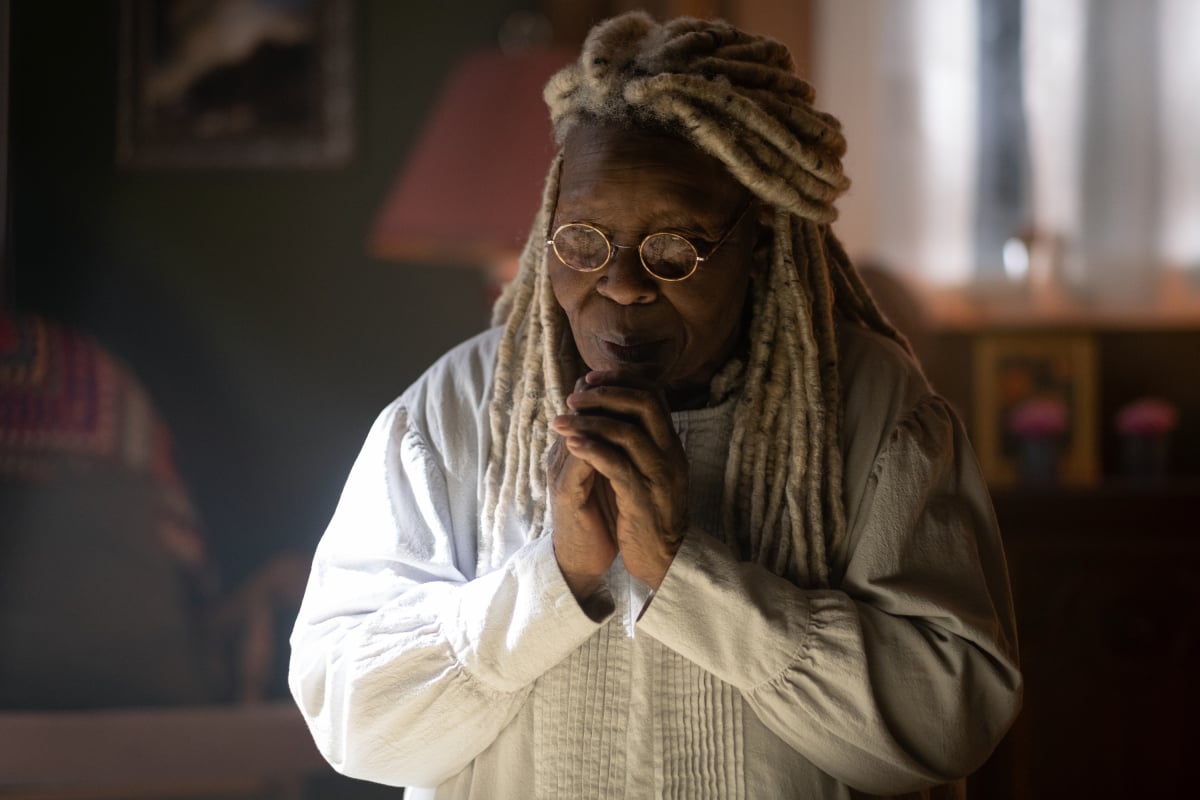 "I've been trying to get that to do this since the original miniseries came out, but I was unable to do it," Goldberg said. "But, I found out that Ruby Dee was my age now, when she did Mother Abagail. So it's worked out great because if it had come any sooner, I would have probably just really messed it up. But no, I've been looking for a horror movie to do my whole career. It's what I love more than almost anything, is a good scare."
The appeal of horror
Goldberg elaborated further on her love of horror, and how it relates to The Stand.
"As a lover of horror, it's also, how far can I go?" Goldberg said. "How far to the edge can I go, how much can I take before I have to close my eyes and tippy toe out of the room? It's a thrill also, because when it is on television or when it is in between the pages of a book, you are in control of it. You are in control of it because you can always close the book."
That said, there are limits to how much horror Goldberg can take. The Stand just hits the sweet spot.
"The thing that is harder for me is I can't handle slasher movies because they're real," Goldberg said. "People actually do stuff like that. But, some of the things you read in Stephen's books, I just think, okay, what would I do? And that's the greatest thing about Las Vegas in this because we don't say you're bad or these people are bad. It becomes what would you do if you had to make this choice?"