Whoopi Goldberg Told Alice Walker She'd 'Play the Dirt on the Floor' To Be in 'The Color Purple'
The Color Purple has become one of the biggest generational touchstones for Black women, and women in general. Alice Walker's 1982 novel portrayed its characters as complex humans, and superstar director Steven Spielberg jumped at the opportunity to direct the film adaptation of the book three years later.
EGOT entertainer Whoopi Goldberg had her breakout role in The Color Purple movie, which led to her first Academy Award nomination and a long career of beloved films to this day.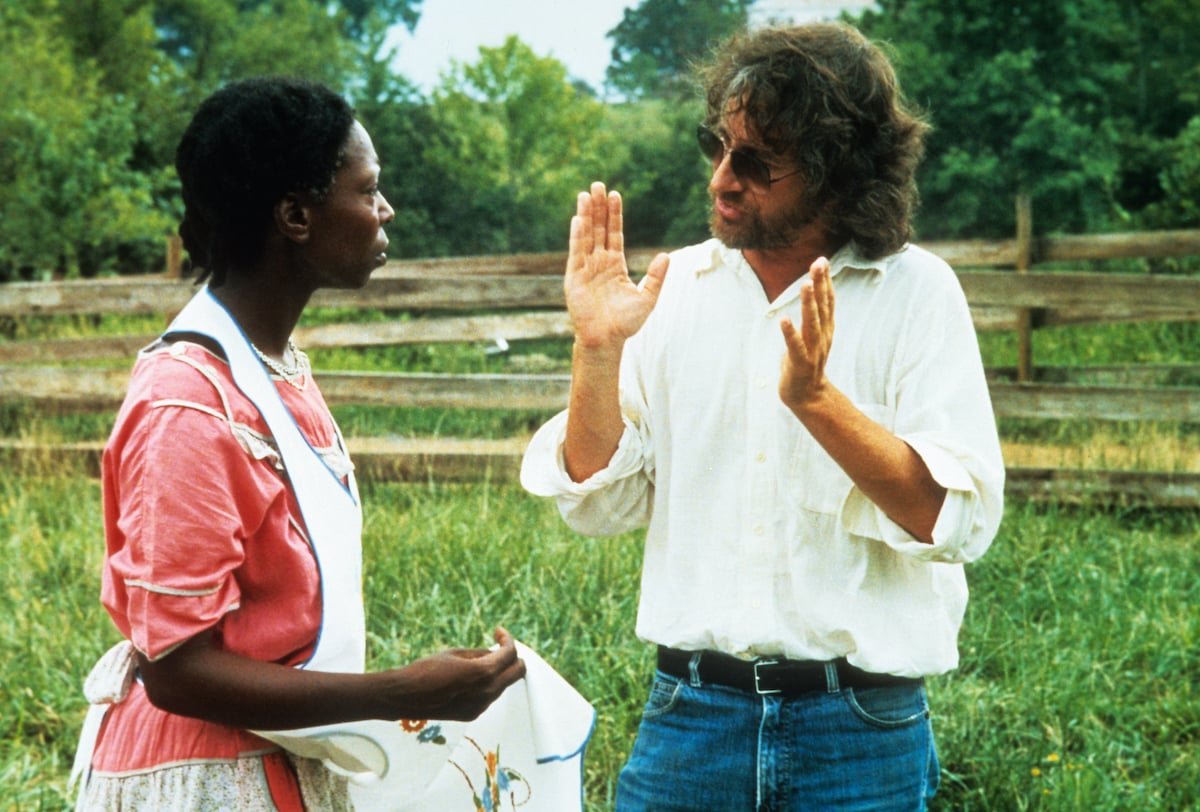 Whoopi Goldberg 'pulled the car over' when she first heard 'The Color Purple'
In the early 1980s, Goldberg was living in Berkeley, California raising her daughter and trying to make ends meet. Among other things, Goldberg worked as a bricklayer, a bank teller, and as a makeup artist at a morgue. Her world stopped — literally — when she heard Alice Walker reading The Color Purple for the first time.
Goldberg recounted the experience in an interview with supermodel Naomi Campbell on her web show No Filter with Naomi. "My daughter and I had been driving somewhere in Berkley and we heard Alice Walker reading The Color Purple on NPR, and my daughter and I pulled the car over to listen, because it was so extraordinary hearing her."
"Her in her voice," Campbell marveled.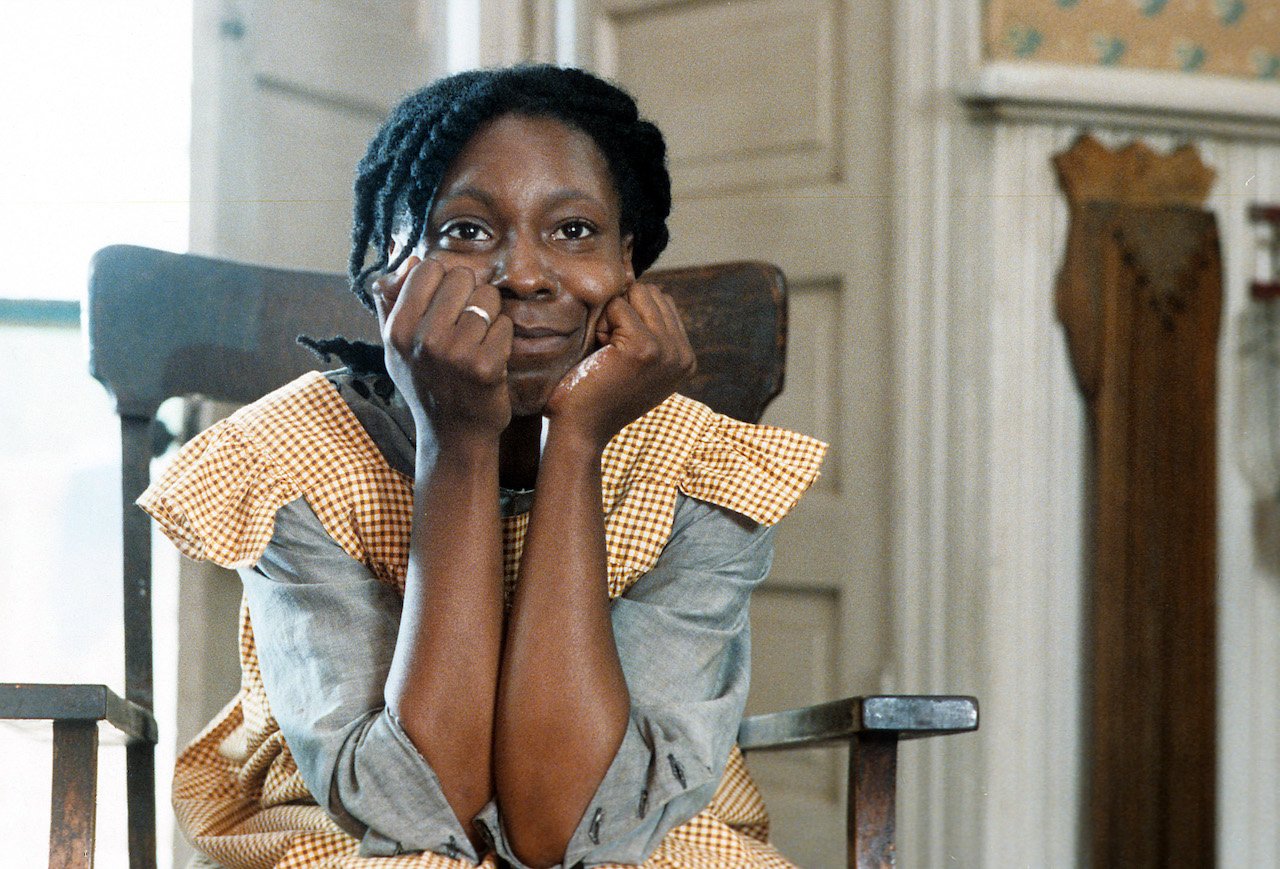 Whoopi Goldberg wrote Alice Walker a letter
Goldberg was so moved by The Color Purple that she wrote Alice Walker a letter to tell her how much the book had affected her. What Goldberg got in response when she arrived in New York for her one-woman show was even more moving.
"There was a letter waiting for me saying, 'Dear Whoopi, Already know about you. I live in San Francisco. I've been to all your shows. I know what you do. I've already seen your stuff.'" Goldberg was shocked and couldn't contain herself, and neither could her mother.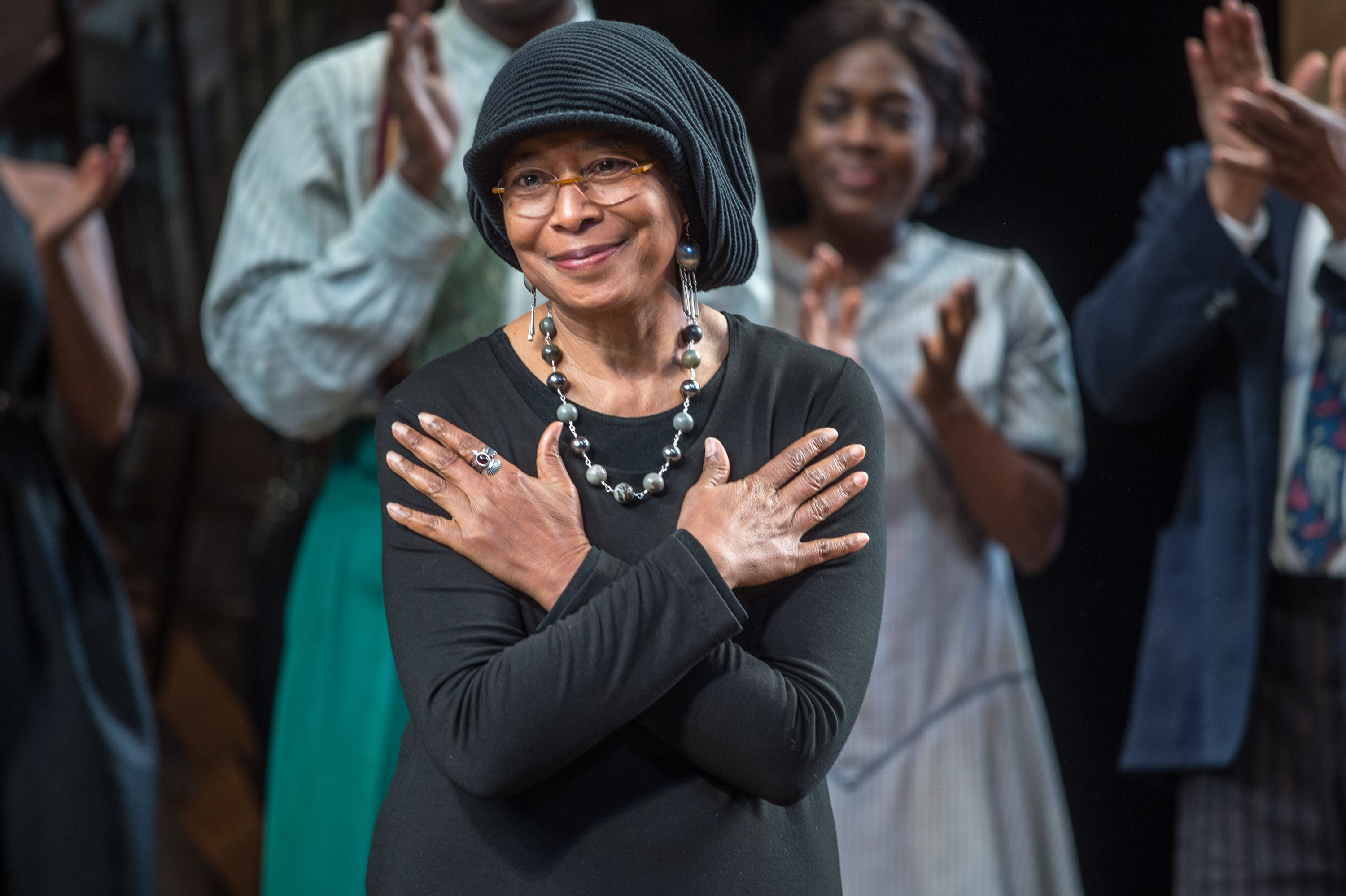 Alice Walker wanted Whoopi Goldberg to be in 'The Color Purple'
Even though The Color Purple hadn't been adapted into a movie yet, Walker was on board with whatever was happening with the book — and Goldberg wanted to be too. "I'll play the dirt on the floor," Goldberg told Walker.
"I didn't even know what I meant when I was writing it. I don't think I understood what I was saying," Goldberg admitted. "I didn't know anything about movies; I only knew about being on the stage."
Sure enough, Steven Spielberg wanted to see Goldberg for an audition. She flew out to the studio he was at in California and did a special performance of her one-woman show, with big industry players such as Michael Jackson in the audience. After seeing her E.T. parody, Spielberg gave Goldberg the role of Celie on the spot.