Whoopi Goldberg's Bittersweet Revelation After Her Mother's Death
Whoopi Goldberg of The View is clearly her own person. Married three times and vocal about not needing a constant companion in her life, the EGOT winner earned her way to success after coming from humble beginnings.
While the daytime talk show moderator is no shrinking violet, Goldberg has an obvious soft spot for her mother, Emma Johnson, who passed away in 2010. The Oscar-winning actress shared some very emotional thoughts following her mom's death.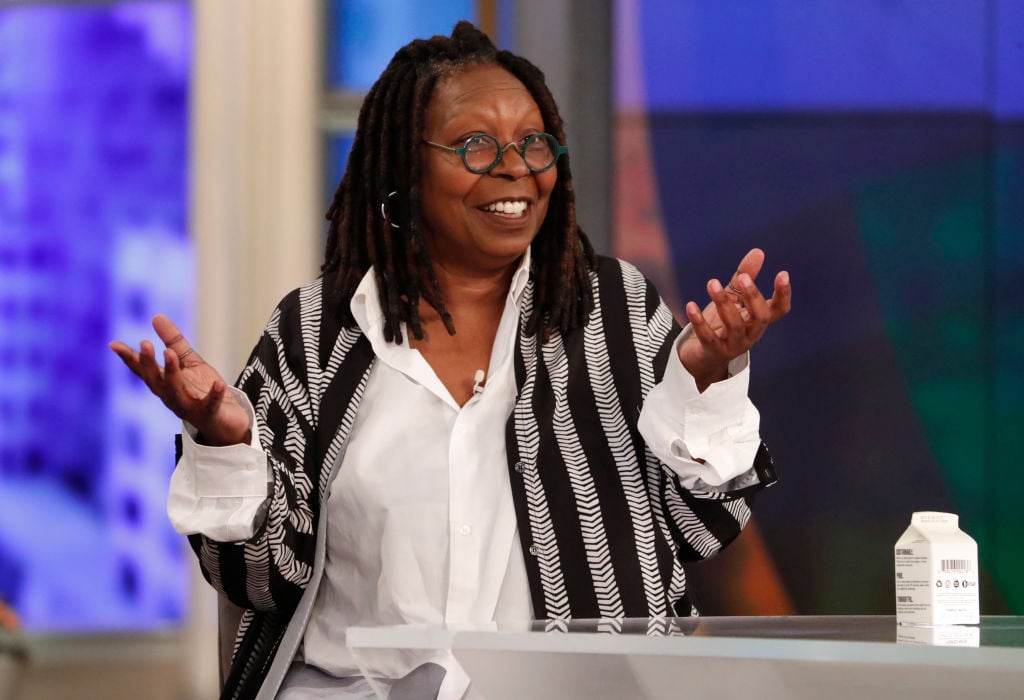 'The View' moderator discusses dyslexia
Speaking at an event at the Child Mind Institute in 2016, Goldberg spoke about dealing with dyslexia since she was a child. She credited her mother for identifying her unique style of learning in comparison to her peers.
"What I remember about being a kid was that I felt pretty protected, I wasn't afraid, and I had a mother who understood after a while that there was something different about the way I learned," Goldberg explained.
The actress's learning disability didn't get diagnosed until she was an adult, prompting Goldberg to drop out of school due to its increasing difficulty. Goldberg revealed that her mom would find other forms of education for her daughter such as going to museums or lectures.
Looking back, the Sister Act star shared that having dyslexia gave her a more reflective spirit. "I think perhaps it made me more introspective," she said. "Made me more thoughtful, maybe slightly slower in how I do things because it takes me a minute sometimes to figure things out."
Goldberg also advised parents of kids with dyslexia to be bold. "If you're the parent of a child like us, you can't be timid, because you're all we have," she said.
Whoopi Goldberg appears on 'Oprah's Master Class'
The Ghost actress sat down for an episode of Oprah's Master Class in 2014 and opened up about the loss of her mom, who had died four years earlier from a stroke.
"There were no sad goodbyes, but for one thing," Goldberg revealed of her mother's death, according to the Huffington Post. "I realized a couple of days after she passed that no one would ever love me like that again. I wouldn't put that kind of sparkle in anybody's eye, you know?"
The View star eloquently described the significance her mother had in her life and spoke of the void her death was leaving.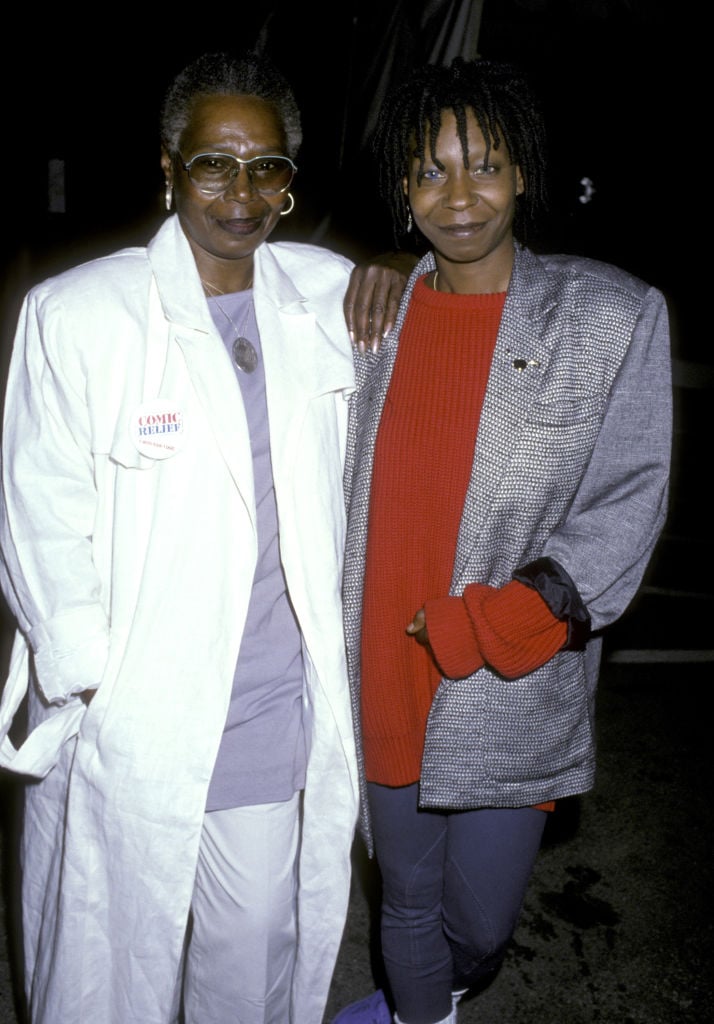 "You kind of know that person, those are your first loves," Goldberg said warmly of her mom. "Those are the first people you tell your secrets to. Those are the people who hold you when it's scary. That's a big deal. So that, that I felt."
EGOT winner may have gotten her resilience from her mother
After sharing the heartfelt revelation, Goldberg revealed that her mother may have wanted to snap her out of the sentiment.
"But then I thought, this would really piss her off for sure, if I said that," Goldberg said with a laugh. "She'd be like, 'Really? Really? How many times have you been married? You don't think you've put a sparkle in people's eye? Get out of here.' So, I got over myself."
On the 8-year anniversary of Johnson's death, Goldberg posted a picture of the two in her honor.
"Thinking about you Ma… every day," she captioned the post. "Miss you."