Who's Older and Who Has a Higher Net Worth: Anderson Cooper or Andy Cohen?
Find out who's older Andy Cohen or Anderson Cooper and which TV personality has a higher net worth.
Andy Cohen and Anderson Cooper were originally set up on a blind date. After one phone call, they decided not to go out but eventually became good friends.
For the past few years, fans have watched them co-host CNN's New Year's Eve coverage from Times Square in New York City and have had a few questions about the duo. Some of the most common questions are: who's older and who has a higher net worth? Read on to find out the answers.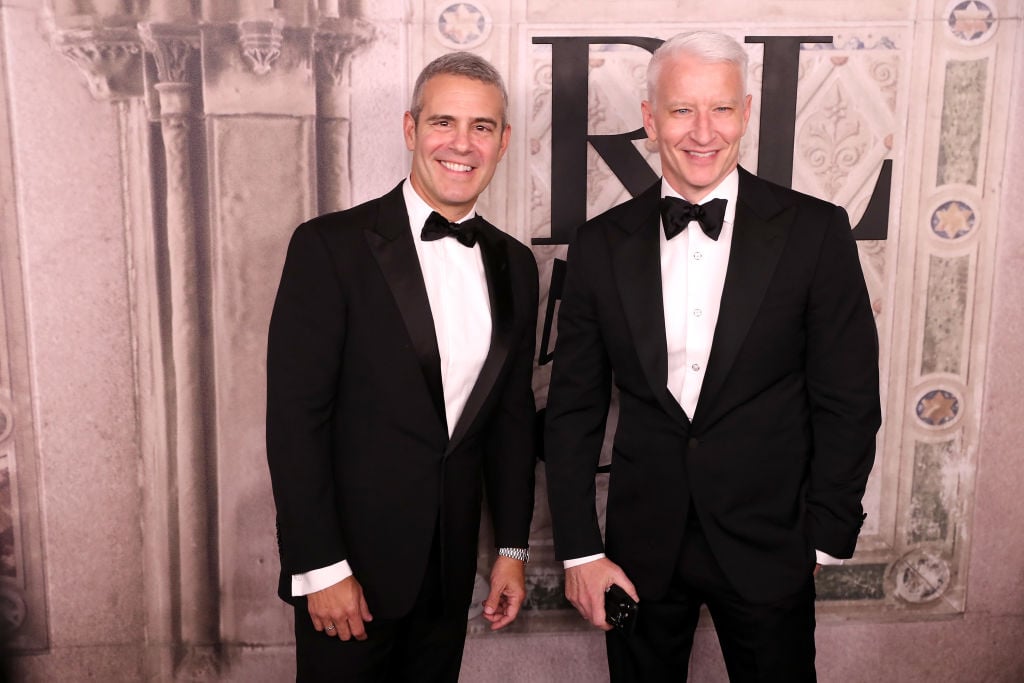 What is Andy Cohen's age?
The Watch What Happens Live host was born on June 2, 1968, in St. Louis to parents Evelyn and Lou Cohen.
From 1986 to 1990, Cohen attended Boston University and majored in communications. After graduation, he interned at CBS News along with Julie Chen who was also an intern there at the time.
In 2004, Cohen became the vice president of original programming at Bravo and three years later, he began hosting WWHL. Today, he is the only openly gay man to host a late-night talk show. In an interview with Joy Behar, Cohen recalled what his mother said to him the day she found out he was gay.
"It was one of the scariest things that I've ever done," he told Behar. "I'll never forget that day. I left [a] letter actually out which I didn't mean to, and my mom found it… The letter was to a friend of mine in London who I came out too … She came and said, 'I think you have something to tell me.' I said, 'I don't want to tell you,' and she said, 'You have to,' and I said, 'Well, you know…' She said, 'You have to say the words so that you can say it.' So I said it. I'm crying, crying, and about an hour later she said, 'You know I would have hated your wife anyway.'"
What is Anderson Cooper's age?
The AC360 anchor is one year older than Cohen.
Cooper was born on June 3, 1967, in New York City to parents Wyatt Emory Cooper and heiress Gloria Vanderbilt.
Cooper attended Yale University where he majored in political science. After graduating in 1989, he worked for Channel One before moving to ABC News as a reporter and later co-anchor for World News Now.
In 2001, Cooper joined CNN and has been with the network ever since.
Who has the higher net worth?
So who has the higher net worth? Well if you guessed Andy Cohen you're wrong.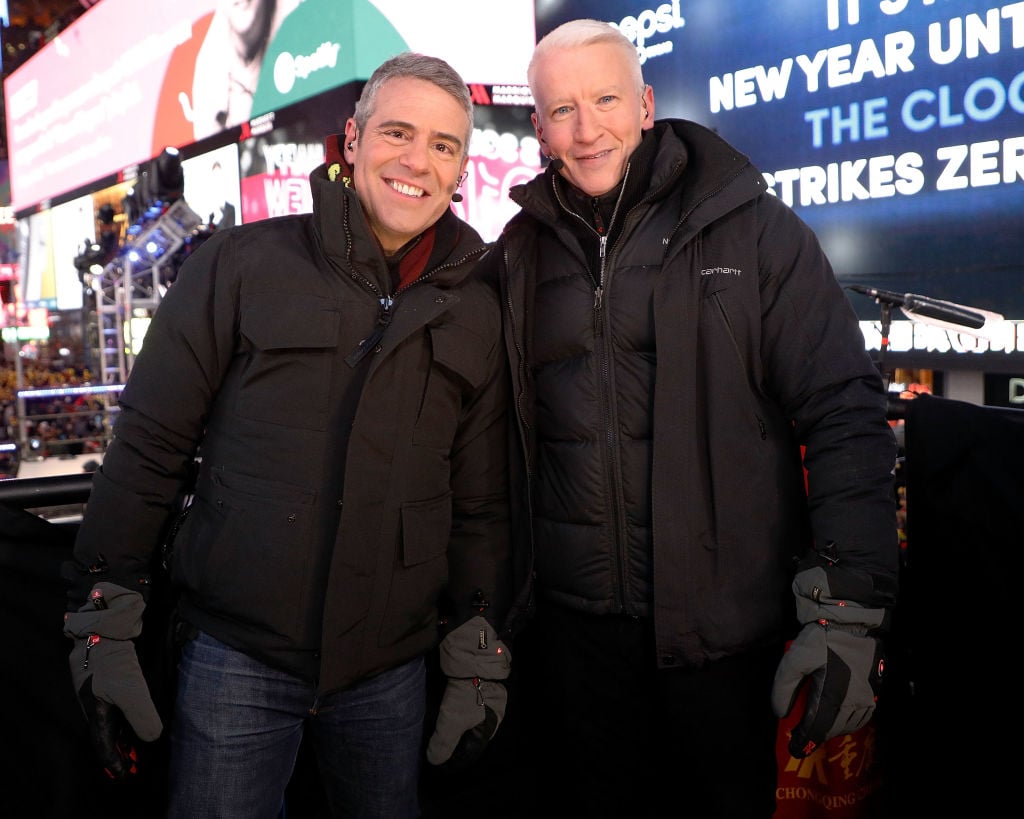 Cohen not only makes his money from his late-night gig and touring with Cooper for their AC2: An intimate evening with Anderson Cooper and Andy Cohen, but most people associate him with the Real Housewives. Cohen is the mastermind behind the popular franchise and hosts all the reunion specials.
At Bravo, Cohen launched a number of other reality shows including Project Runway, Top Chef, The Millionaire Matchmaker, and Queer Eye for the Straight Guy. Today, he has an estimated net worth of $50 million, according to Celebrity Net Worth. But even that hefty amount doesn't beat out his journalist buddy.
In addition to his CNN news show and the AC2 tour, Cooper is also a correspondent for 60 minutes. He has hosted other programs for CNN as well including CNN Heroes: An All-Star Tribute and the documentary Planet in Peril. In June 2019, after his mother died from stomach cancer Cooper inherited the majority of her estate and today has a whopping net worth of $200 million.
Check out The Cheat Sheet on Facebook!