Who's Older Kate Middleton or Meghan Markle?
Kate Middleton and Meghan Markle are some of the most famous and recognizable faces in the world. Of course, being as popular as they are has many of their fans asking questions and wanting to know more and more about the women who won the hearts of princes.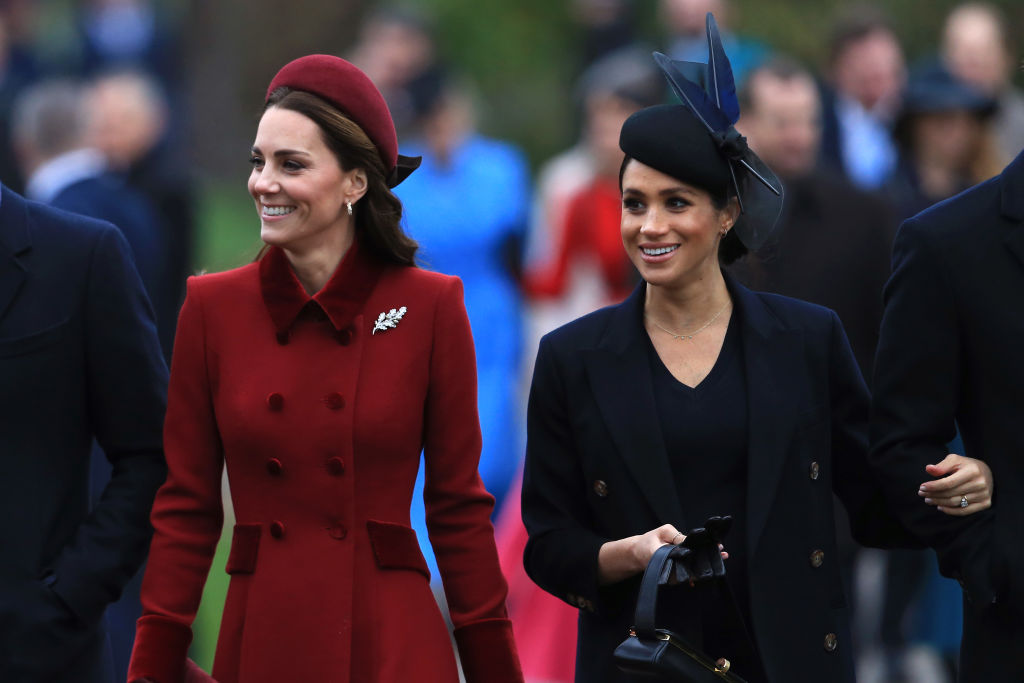 One question that always comes up about the ladies is what their ages are. So which duchess is actually older, Middleton or Markle? Here's the answer to that plus how old the Duchess of Sussex will be when she gives birth to her first child.
Kate Middleton's age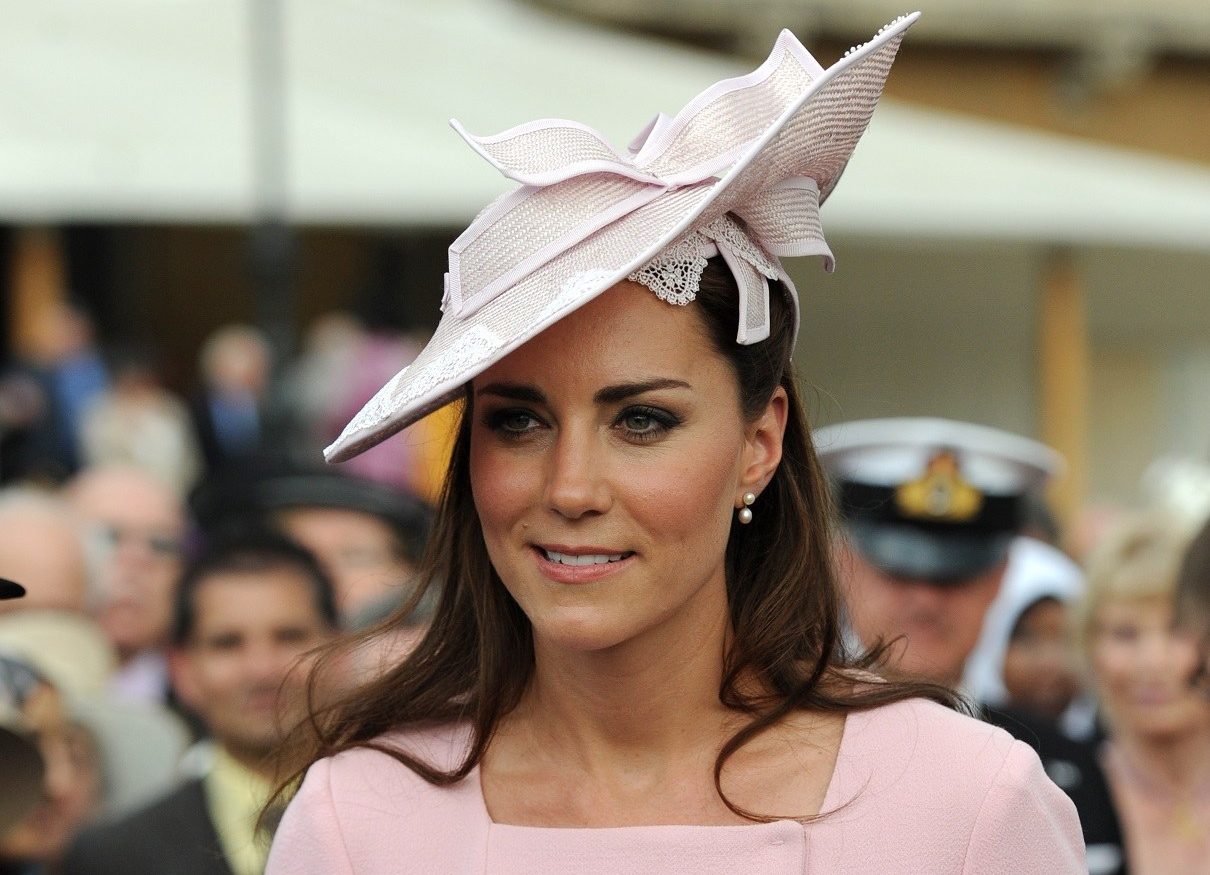 Catherine Elizabeth Middleton was born to parents Michael and Carole Middleton on Jan. 9, 1982, in Reading, England. She's actually five and a half months or 164 days to be exact older than Prince William, who she married on April 29, 2011, at Westminster Abbey in London.
Less than a year after the world watched the couple tie the knot, it was announced that the duchess was pregnant with their first child. Middleton gave birth to a son, Prince George, on July 22, 2013, when she was 31 years old. They welcomed their daughter, Princess Charlotte in 2015, and their youngest son, Prince Louis, in 2018.
Prince William and Middleton's kids are third, fourth, and fifth in the line of succession to the British throne. Prince Harry is currently sixth but if the Duke and Duchess of Cambridge decide to have any more children Harry will then move further down the line.
Meghan Markle's age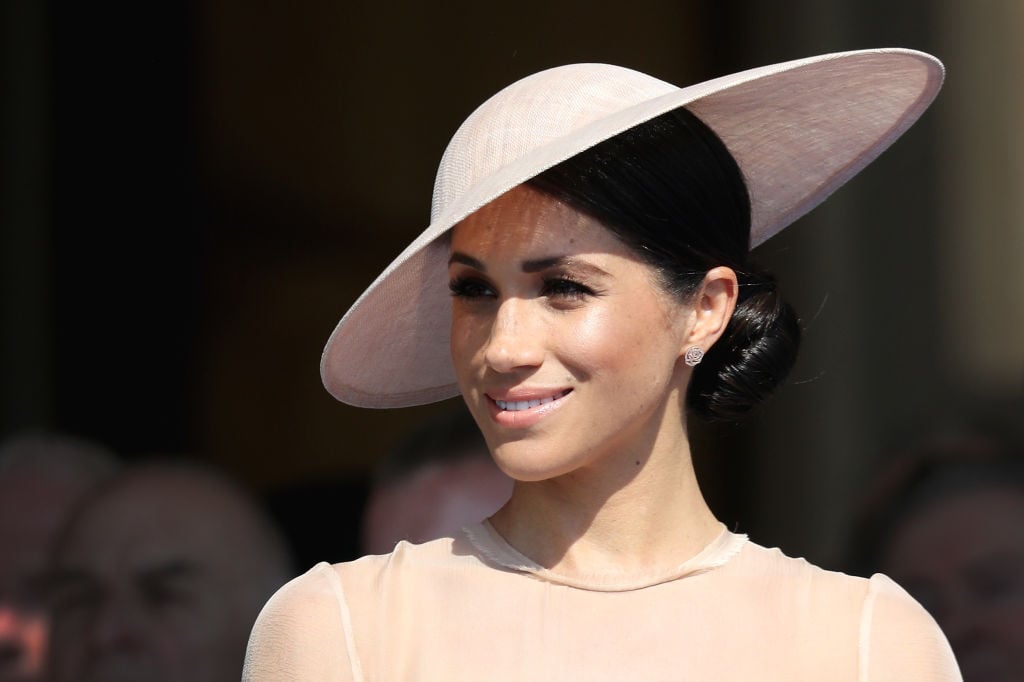 Rachel Meghan Markle was born on Aug. 4, 1981, in Los Angeles, California, making the Duchess of Sussex older than her sister-in-law by a few months. Like Middleton, the former Suits actress is also older than her husband. They are just over three years apart as Harry was born on Sept. 15, 1984.
When Markle and the prince wed on May 19, 2018, she became the oldest royal bride at 36. That record was previously held by Middleton who was 29 years old when she and William said, "I do."
In October 2018, it was announced that the Duke and Duchess of Sussex were expecting their first child together. Markle is due in the spring of 2019 and will have her baby at the age of 37. The Express noted that Markle is classified as a "geriatric mother." The term refers to a woman who gives birth after 35. Middleton was also categorized as such because she gave birth to Prince Louis when she was 36 years old.
"As women get older the number and quality of egg cells that are produced by the ovaries declines," an article published by U.K.'s National Health Service states. "About 10% of women are affected by early ovarian ageing but there is currently little that can be done to identify this condition. Infertility and difficulty in conceiving can cause great emotional distress to couples."
Read more: Why Prince Charles told Prince William to Break Up With Kate Middleton
Check out The Cheat Sheet on Facebook!