Who's Older Kate Middleton or Pippa Middleton and What Is Their Individual Net Worth?
Find out which Middleton sister is older and how much they are worth.
The world was first introduced to Kate Middleton's sibling, Pippa Middleton, when she turned heads at the Duke and Duchess of Cambridge's wedding in 2011. After she was photographed from behind carrying her Kate's train, some tabloids dubbed Pippa as "her royal hotness."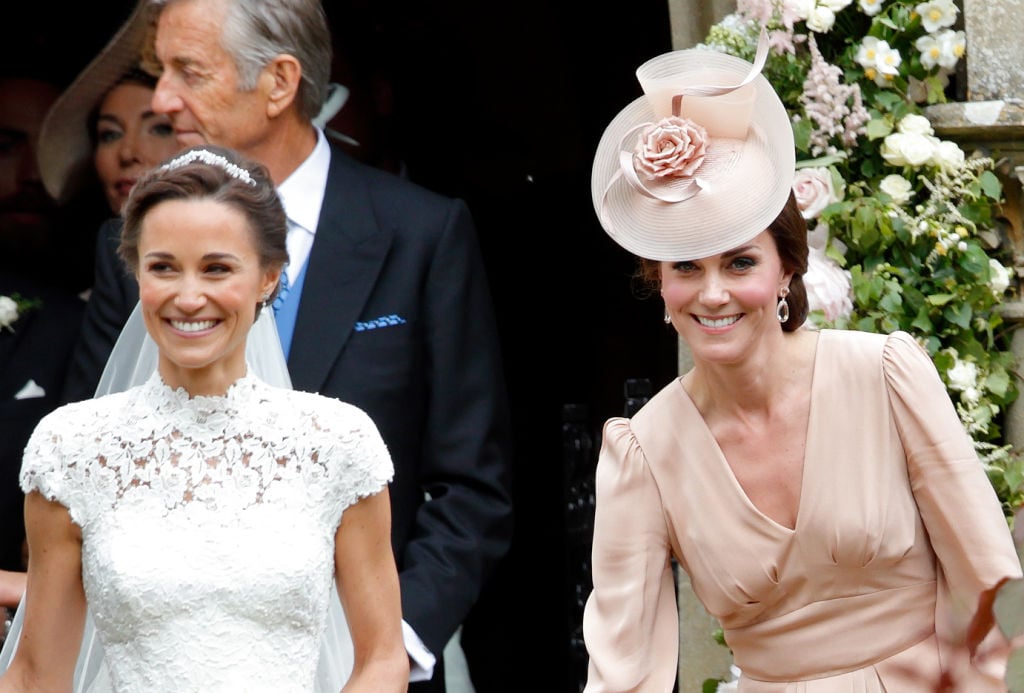 Since then, the duchess' sis has gone on to marry James Matthews with whom she has one son.
These days Pippa's not in the limelight all that much but she does make headlines every now and then for things like her smart fashion choices just as she did recently when she was spotted at Wimbledon. With her name in the news again people have been asking questions about her and her sister and one that always comes up is who is older.
Here's the answer to which sister is the oldest and what the ladies' individual net worth is.
Kate Middleton's age and net worth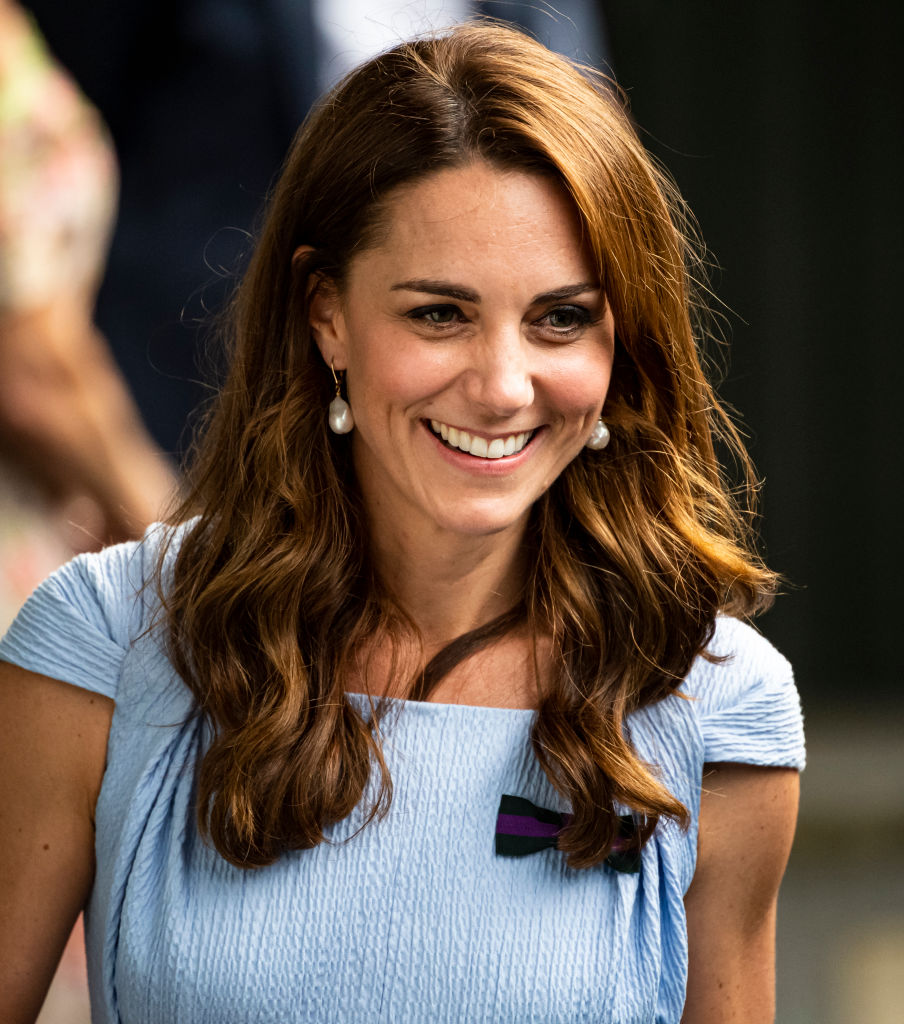 Catherine Elizabeth Middleton was born on Jan. 9, 1982, which actually makes her older than her husband by a few months.
Kate went to St. Andrew's University where she met William and graduated with a degree in Art History and what many people don't realize is that Kate had a pretty hefty net worth before she married the royal.
In 1987, Kate and Pippa's parents started their own business called Party Pieces, a company which started out making party bags. It ended up growing substantially and now sells party supplies and decorations by mail order. Today, the company is reportedly worth around $50 million and Kate's first job out of college was working for Party Pieces. Her mother, Carole, has said that each of her kids helped contribute to the company's success.
"It is still very much a family business today, and over the years all my children have played a huge part in it from modeling for the catalog to developing new categories for the brand," Carole shared on Party Pieces official website.
The future duchess was also employed as an accessories buyer for a fashion retailer called Jigsaw. Her personal net worth is estimated to be around $10 million, according to Celebrity Net Worth.
Pippa Middleton's age and net worth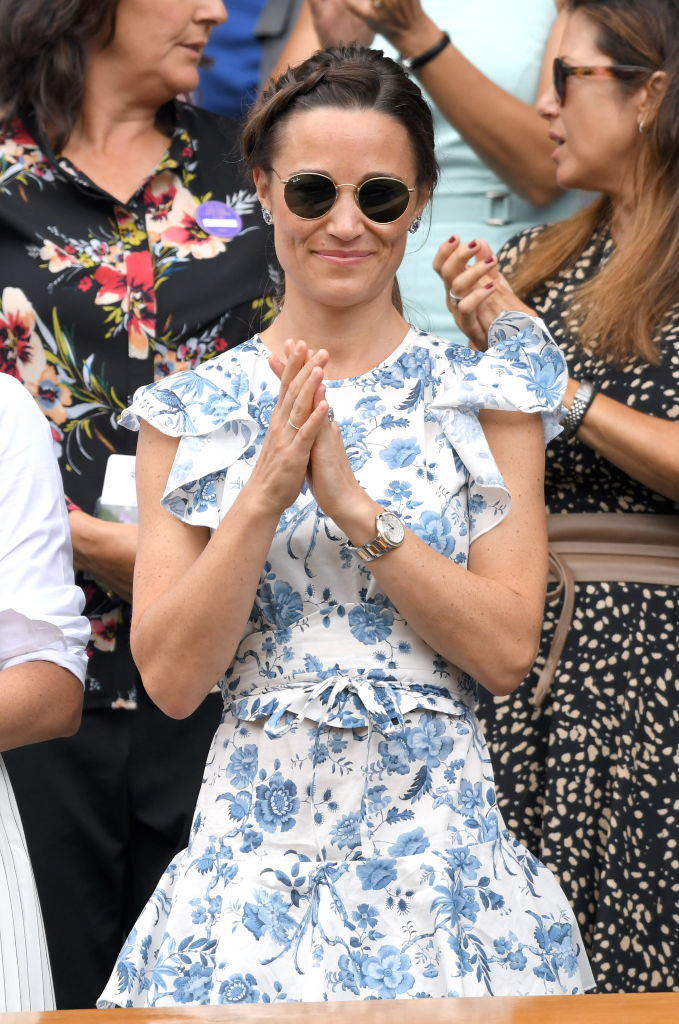 Philippa Charlotte Middleton better known as Pippa is actually younger than Kate as she was born on Sept. 6, 1983.
Like her big sis, Pippa got started helping out in the family's Party Pieces business. After graduating from the University of Edinburgh, she worked in event planning for a company called Table Talk. She later created an online party-planning resource called Party Times. The Telegraph noted that she even scored a book deal in which she shared her party planning skills. The book is a how-to guide on being a good hostess, complete with several recipe ideas for different types of parties.
Pippa has also done some editorial work. She previously wrote for The Spectator and was a contributing editor for Vanity Fair.
In 2012, the Duchess of Cambridge's little sister started dating Matthews. They called it quits before reuniting in 2015. Two years later, Pippa wed Matthews who is worth about $2.6 billion. Before tying the knot, Pippa's individual net worth was estimated at $1 million.
Read more: Is This Proof That Queen Elizabeth II Likes Kate Middleton Better Than Meghan Markle?
Check out Showbiz Cheat Sheet on Facebook!