Who's Older, Queen Elizabeth or Betty White? And Who Has the Higher Personal Net Worth?
Queen Elizabeth II and Betty White are two of the most famous women in the world. One is a member of the royal family and the other was a member of Hollywood royalty. They have each been in the spotlight for more than seven decades, which can seem like forever to some. The obvious question people often ask about the ladies is what their ages are.
Read on to find out who's older Betty White or Queen Elizabeth, and who has the higher net worth.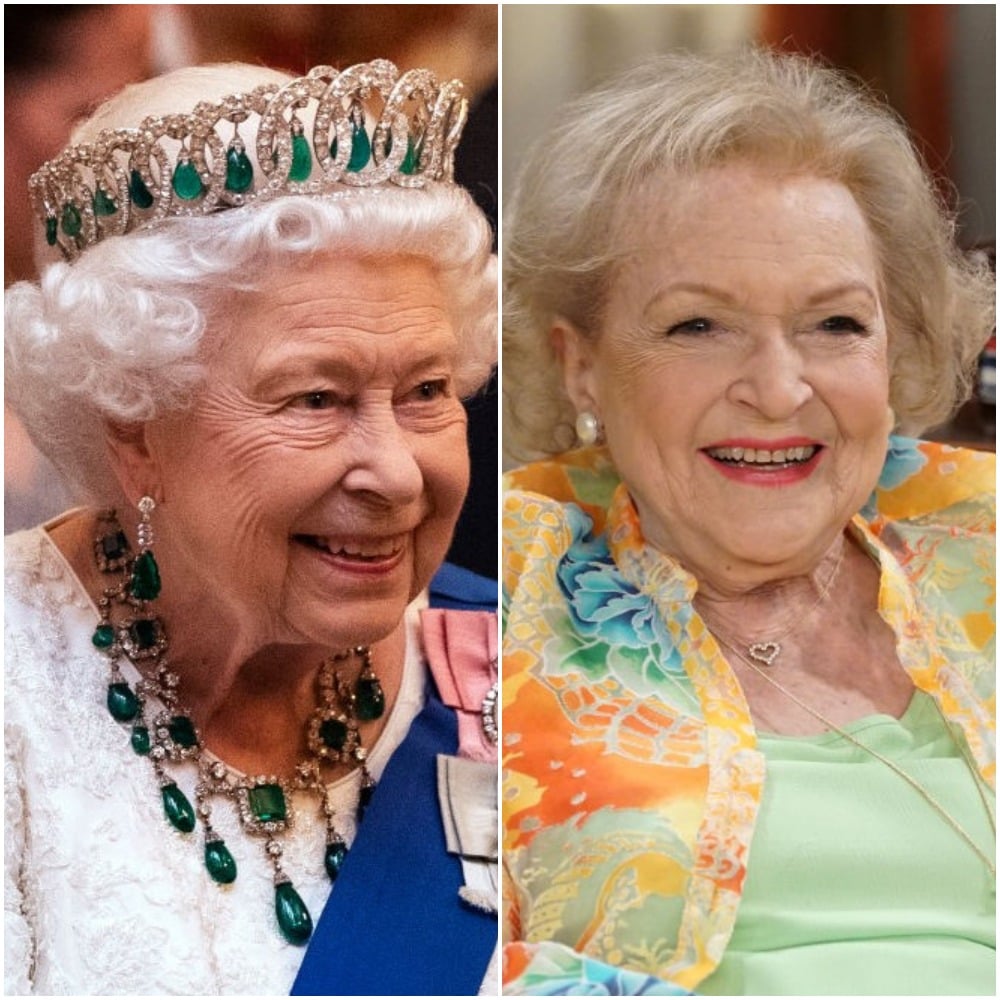 Who's older Betty White or the queen?
The royal family matriarch was born on April 21, 1926, to Prince Albert and Elizabeth Bowes-Lyon. After her uncle, King Edward VIII, abdicated the throne her father was crowned King George VI, making then-Princess Elizabeth the heir apparent.
King George died on Feb. 6, 1952. Elizabeth was crowned on June 2, 1953, and has been the monarch ever since.
White is four years older than the queen as she was born on Jan. 17, 1922, in Oak Park, Illinois.
The funny lady first appeared on television in 1939 when she danced the Merry Widow Waltz in an experimental show based in Los Angeles. She then began working in radio on different programs but went back to the small screen in 1949 to co-host a daily variety show. In the '50s, she was cast as a series regular on Life with Elizabeth and was a fixture on TV ever since.
Betty White died on Dec. 31, 2021 at the age of 99.
Who has a higher net worth?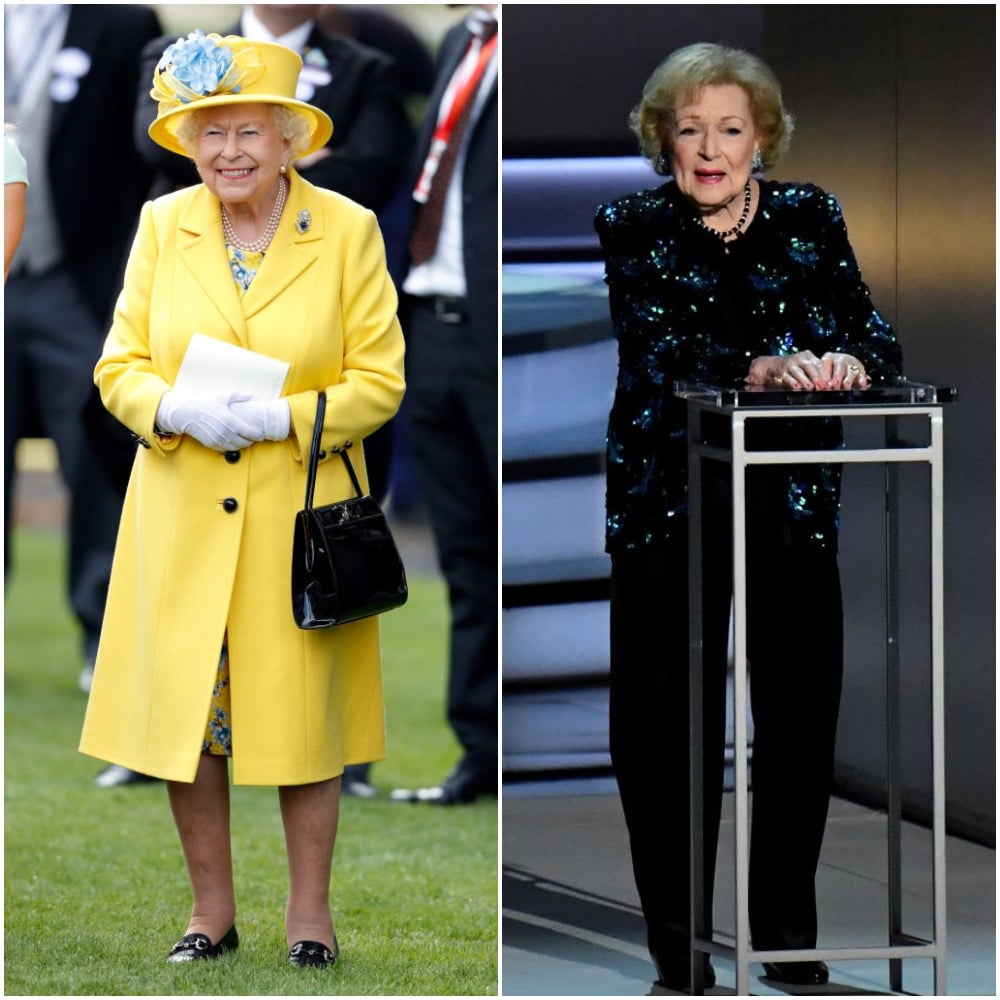 Along with The Golden Girls, White was featured in a number of other programs and game shows over the years including The Mary Tyler Moore Show, Hot in Cleveland, What's My Line?, To Tell the Truth, I've Got a Secret, Match Game, and Pyramid.
In 2014, she was awarded the Guinness World Record for the "Longest TV Career for an Entertainer" and her efforts have certainly paid off. At the time of White's death, the television icon's net worth was $75 million, according to Celebrity Net Worth.
While that number is impressive, it's not as much as Britain's royal icon is worth.
The queen's money comes from three different sources. One is from the Sovereign Grant, another is from the Duchy of Lancaster estate, and the third is off her personal property and investments.
In 2016, Time reported that Queen Elizabeth II earned the title of world's longest-reigning living monarch following the death of Thailand's King Bhumibol Adulyadej. According to Forbes, the queen has a net worth of more than $500 million.
White and the 'Golden Girls' cast performed for the Queen Mother
Queen Elizabeth's mom, The Queen Mother, was actually a big fan of The Golden Girls TV show which White starred in from 1985 to 1992. White and her castmates received an invitation to do a few scenes for the 1988 Royal Variety Performance and happily accepted.
"It was very exciting. The [Queen Mother] was lovely," White recalled during a Reddit AMA in 2014. "We were told not to address her unless we were addressed. She was up in a box and she came down on stage after [the performance] with Princess Anne."
White previously wrote about the encounter in her memoir titled Here We Go Again: My Life in Television.
"The ladies all dropped a small curtsy as she approached," the actress explained. "I happened to be the last one in our foursome and after she greeted Bea and Rue and Estelle, as she got to me, she indicated the scantily clad Rockettes behind us and said to me, 'Aren't they beautiful girls?' I curtsied, and replied, 'Yes, and such lovely bodies.' She lit up with a radiant smile that belied her eighty-six years and replied, 'Oh, yes. Lovely bawdies.'"