Who's Older Sean Connery or Clint Eastwood and Who Has a Higher Net Worth?
Fans have been watching legendary actors Sean Connery and Clint Eastwood on the big and small screens for more than six decades. Having been in the business for as long as they have brings about the question of what their ages are.
Read on to find out who's older Sean Connery or Clint Eastwood and who has the higher net worth.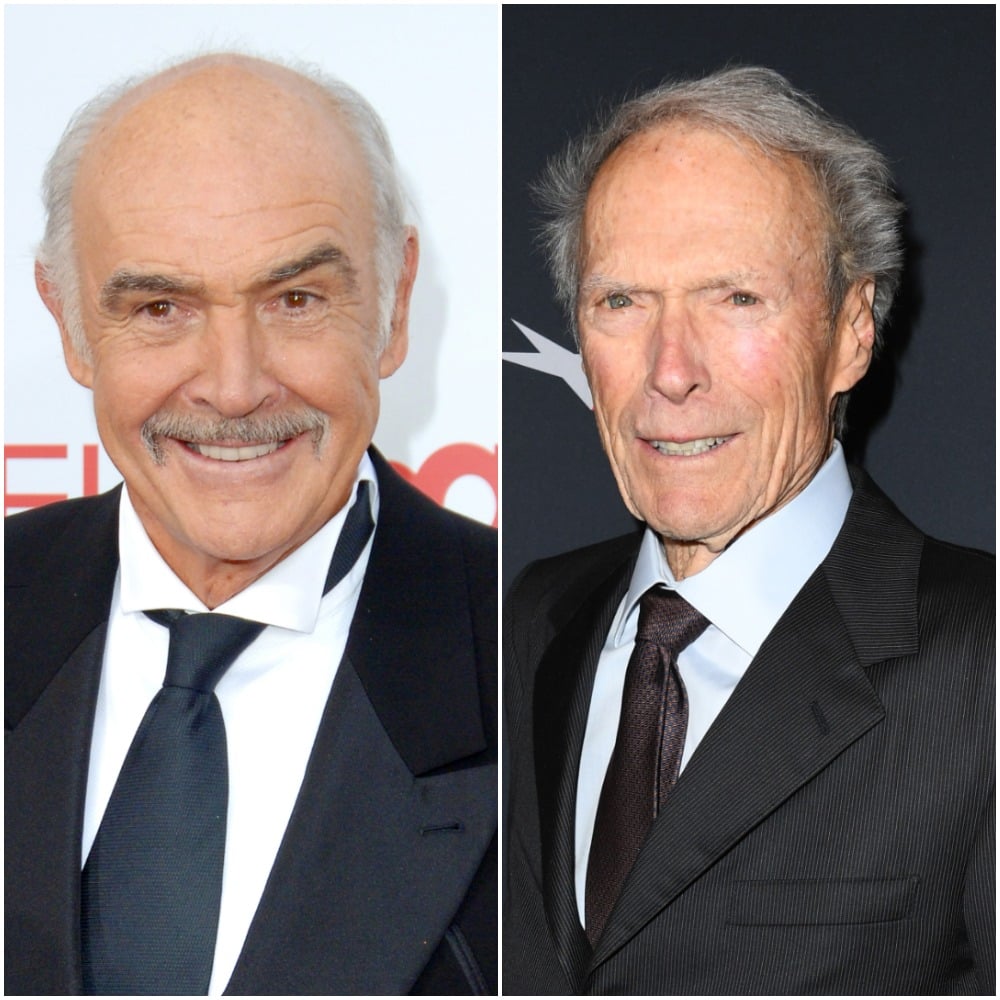 Sean Connery's age
Thomas Sean Connery was born on Aug. 25, 1930, in Fountainbridge, Scotland, to parents Euphemia McBain McLean and Joseph Connery.
At the age of 13, Connery dropped out of school and got full-time work at the local dairy. He later enrolled in the Royal Navy but was discharged after three years because of a duodenal ulcer. He worked a few odd jobs when he returned home.
Before getting into acting, Connery had a career as a bodybuilder. According to Biography.com, a local casting director happened to be at one of his competitions and that led to him being cast in films and television programs such as the BBC staging of Requiem for a Heavyweight. 
Connery became a household name in the '60s playing the role of Agent 007 in the first five James Bond films. He was also in Diamonds Are Forever and Never Say Never Again.
Connery married Australian actor Diane Cilento in 1962. They had one son together and divorced in 1973. Two years later, he married Micheline Roquebrune.
The Hunt for Red October star was knighted by Queen Elizabeth II in 2000.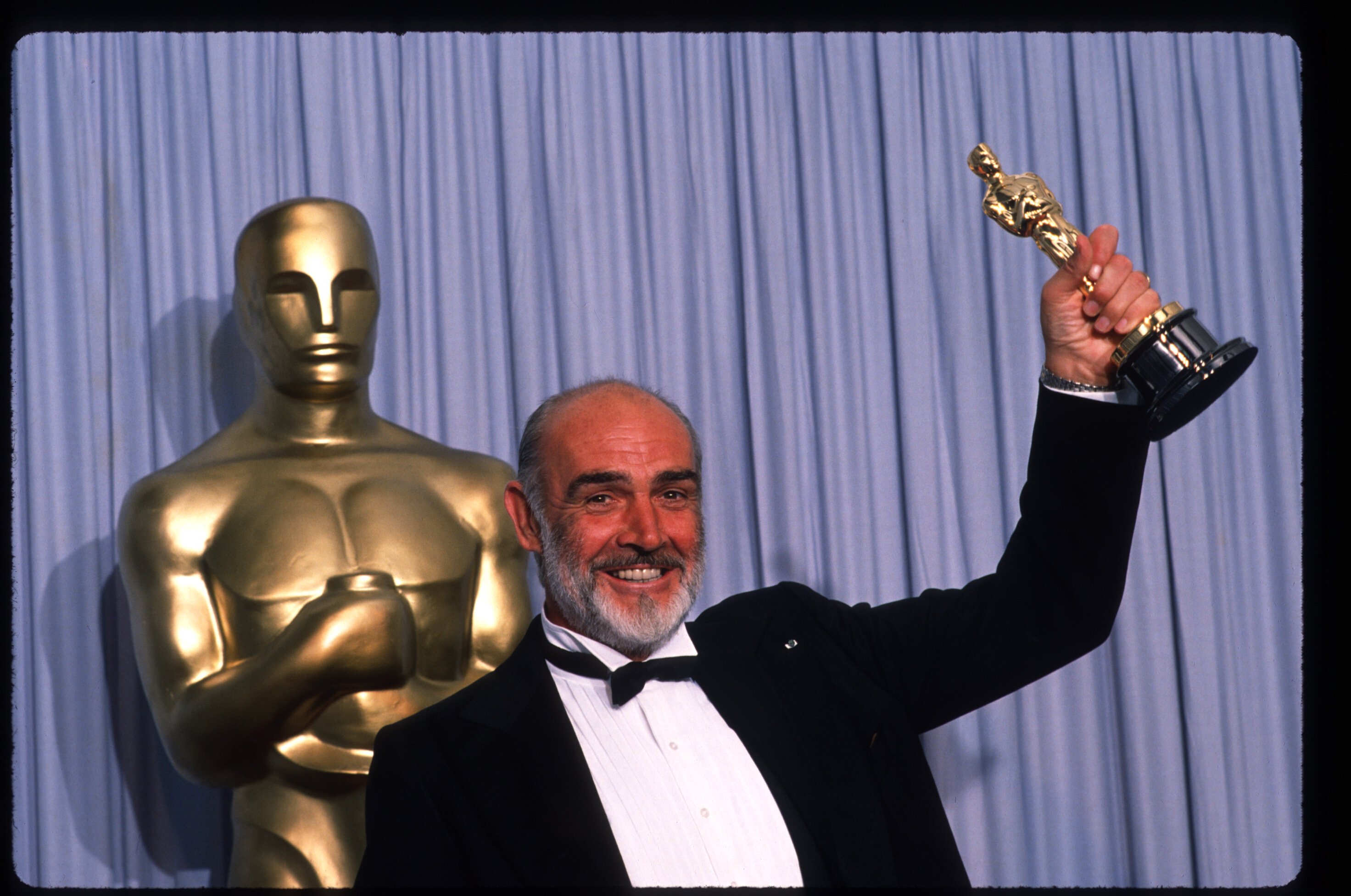 Clint Eastwood's age
Clinton Eastwood Jr. was born in San Francisco on May 31, 1930, making him just a few months older than Connery.
Eastwood's family moved multiple times when he was a child so his father could switch jobs. His parents eventually settled in Piedmont, California.
After high school, Eastwood stated that he intended to attend Seattle University but was drafted into the U.S. Army in 1951. He was discharged in 1953.
When he returned home he landed a screen test in LA and was cast in films Revenge of the Creature and Francis in the Navy, and thus his acting career was born. Biography.com noted that he worked in television too and had a main part in the series Rawhide.
Like Connery, Eastwood has been married twice. He and his first wife, Maggie Johnson, were together from 1953 to 1984. He and Dina Ruiz tied the knot in 1996 and divorced in 2013. It's been reported that Eastwood has eight children by six different women.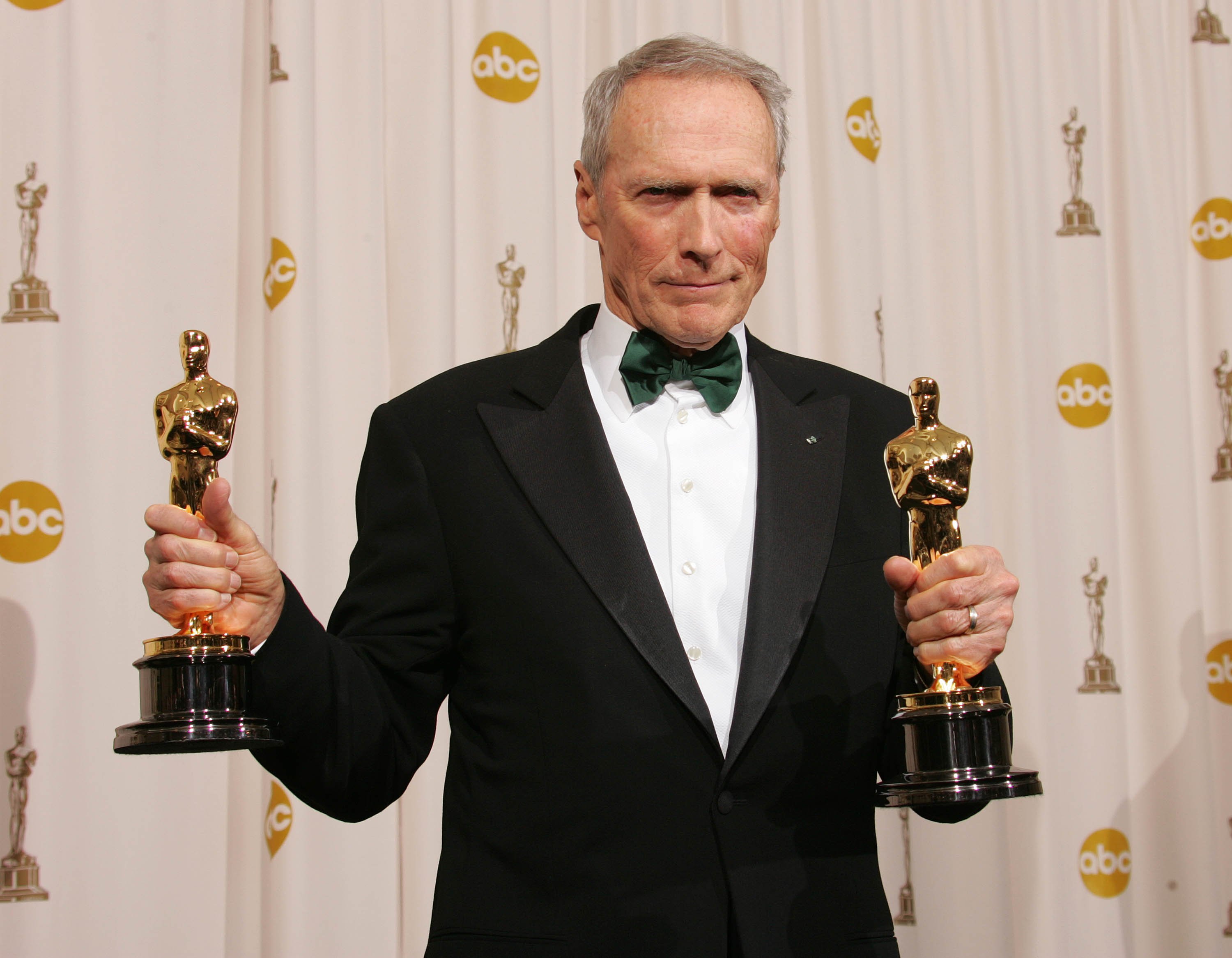 Who has a higher net worth?
The actors aren't far apart when it comes to their net worth either with Eastwood again edging out Connery.
The latter has been in dozens of films over the years but many will never forget which role he turned down. Connery was offered the part of Gandalf in the original Lord of the Rings trilogy. The producers tried to get him on board with a salary of $30 million, and 15% of the box office for the three movies. However, Connery didn't want to be part of the film because he didn't really get the script. The movies ended up pulling in $3 billion at the box office, meaning Connery would have received $450 million.
According to Celebrity Net Worth, today he has an estimated net worth of $350 million.
Eastwood's résumé expands to more than acting as he has performed double-duty in front of and behind the camera by starring in and directing a number of Hollywood blockbusters. Some of those include Unforgiven, The Bridges of Madison County, Million Dollar Baby, and Gran Torino. He's also tried his hand at politics and served as the mayor of Carmel, California, for two years. The Dirty Harry star owns multiple real estate properties as well in Carmel-by-the-Sea, Bel Air, Maui, and Sun Valley, Idaho.
Celebrity Net Worth notes that today Eastwood has an estimated net worth of $375 million.