Who's the Oldest-Ever Member of the Royal Family? (Hint: It's Not Prince Philip)
Queen Elizabeth II is the longest-reigning British monarch and her husband, Prince Philip, is the longest-serving royal consort in history. The latter is now in his late 90s and this has brought up the question of what age the oldest member of the British royal family lived to be.
Read on to find out that answer, plus what the average life expectancy of men and women in the United Kingdom actually is.
Life expectancy in the U.K.
According to The Office for National Statistics, the average life expectancy in the U.K. is just under 80 for men and just under 83 for women.
Prince Philip was born on June 10, 1921, and Queen Elizabeth was born on April 21, 1926, so they have each surpassed the average lifespan.
Twenty-seven other members of the British royal family have lived past the age of 80. Seventeen of them aged 80 or older have been members by blood, while 11 were members through marriage.
Philip is now the oldest member of the royal family, but who lived to be even older than the duke?
How old the Queen Mother was when she died
The current queen's mom lived to be 101.
The grandmother of Prince Charles and the great-grandmother of Princes William and Harry. Elizabeth Bowes-Lyon was born on Aug. 4, 1900.
In 1923, she married Prince Albert, The Duke of York, who was the brother of Edward VIII and the second son of King George V and Queen Mary. When George V died the crown passed to Edward VIII, however, he wanted to marry Wallis Simpson, an American divorcee. At the time that was not allowed so Edward abdicated in order to do so. The unexpected move meant that Albert would become king (George VI) and Elizabeth would take the title of queen.
Elizabeth remained queen consort until her husband's death in 1952 when she then became known as Queen Elizabeth, the Queen Mother. She battled symptoms of a cold for several months before she passed on March 30, 2002. Upon her death, the palace released a statement that said: "[The Queen Mother] died peacefully in her sleep at 3.15 this afternoon at Royal Lodge. The queen was at her mother's bedside."
Queen Elizabeth II's mom outlived her husband by 50 years and her youngest daughter, Princess Margaret, by just seven weeks.
Which royal lived to be even older?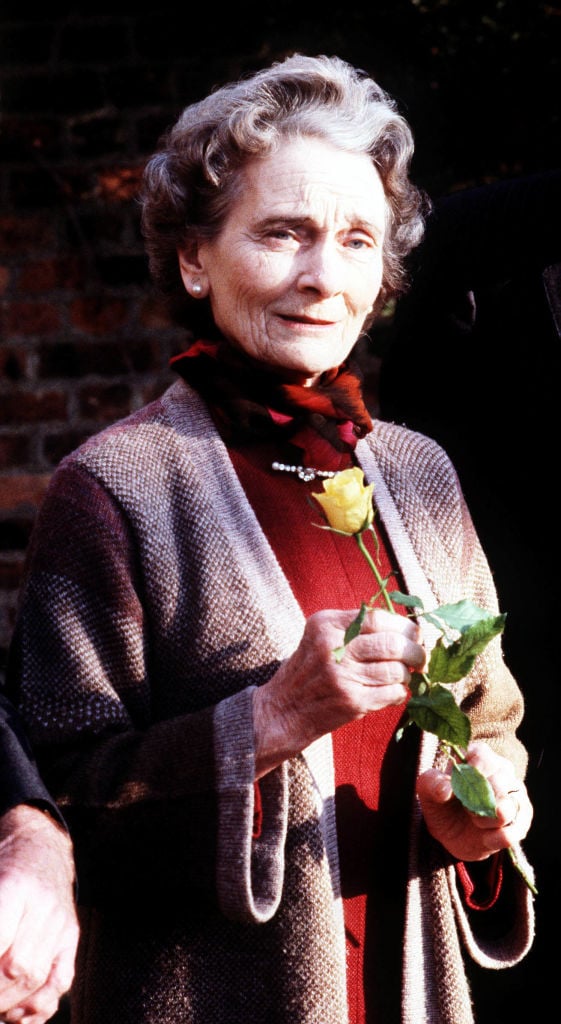 The royal who lived to be even older than the Queen Mother is Princess Alice, Duchess of Gloucester. She was the wife of Prince Henry, Duke of Gloucester, the third son of King George V and Queen Mary. 
The duchess was born on Dec. 25, 1901, and died in her sleep at Kensington Palace on Oct. 29, 2004. Alice outlived her sister-in-law, the Queen Mother, by more than two years and was 102 when she passed away.
So far, no royal has made it past that age but time will tell if Prince Philip and Queen Elizabeth II do.
Read more: Will 98-Year-Old Prince Philip Attend Princess Beatrice's Wedding After Almost Skipping Out on Princess Eugenie's?